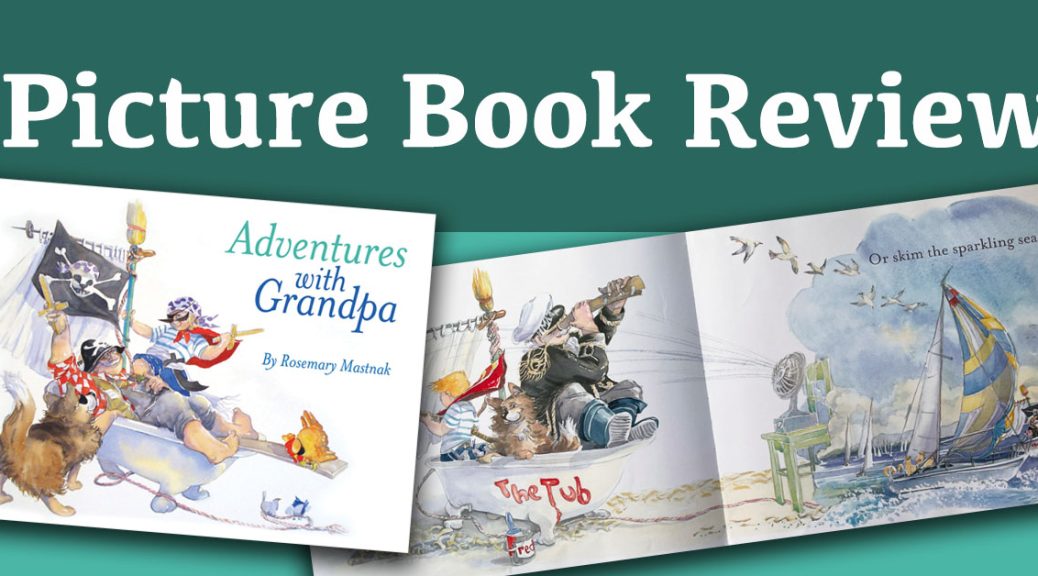 Celebrate the Bond Between Grandparent and Child in 'Adventures with Grandpa'
Celebrate the Bond Between Grandparent and Child in 'Adventures with Grandpa'
'Adventures with Grandpa'
Author: Rosemary Mastnak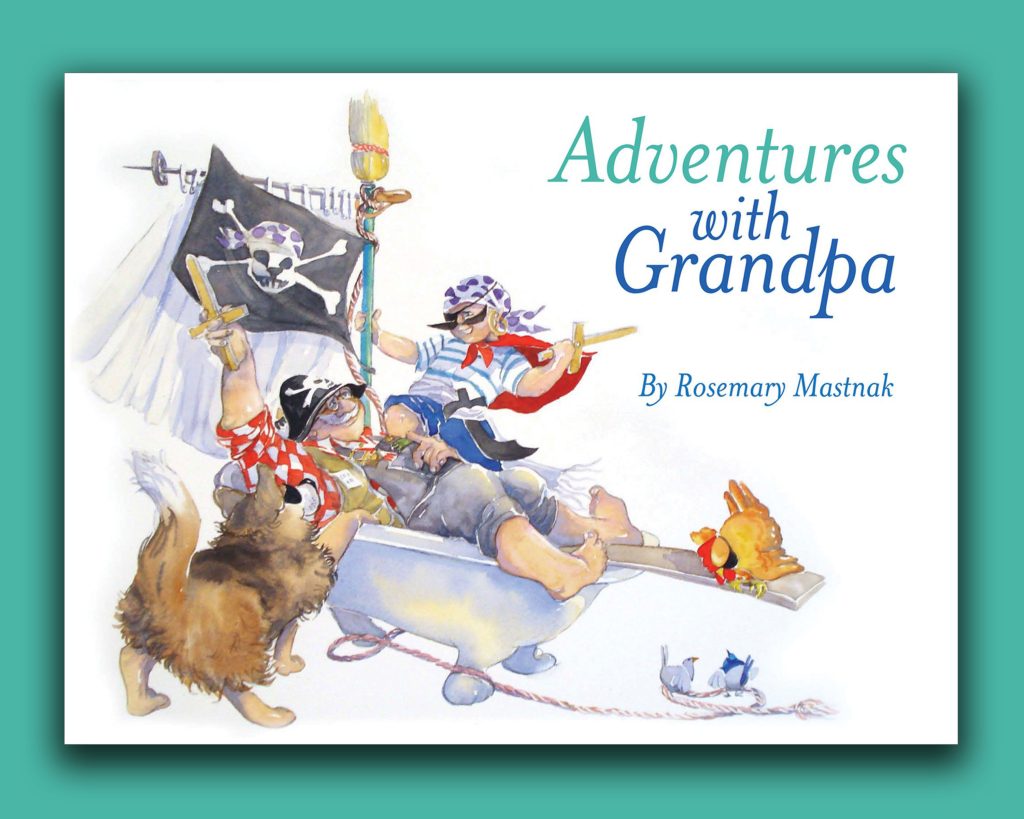 In 'Adventures with Grandpa' by Rosemary Mastnak, a little boy peeks inside his grandfather's shed where a day filled with exciting adventure awaits. As the little boy looks in, the reader sees the shed is crammed with curiosities and magic.
'Adventures with Grandpa' is feast for the eyes and the imagination. Whether they're pretending to battle dragons or race fast cars, this little boy and his grandpa are making memories that will last a lifetime.
The Joy of Visiting Grandparents
I think what makes 'this book 'Adventures with Grandpa' so great is that it is so relatable. Whether you're a child or an adult, this picture book will speak to you.
My grandparents didn't have a shed, but they did have workshops and barns. Just like I remember, these spaces are packed full of 'this and that', piles of junk and things to keep.
Kids with grandparents will relate to this little boy venturing into his grandfather's space and asking to play pretend. Even when grandparents are busy with their chores and hobbies, they always have time for their grandchildren.
"The shed smells good, of grease and wood, and things that I don't know."

Adventures with Grandpa by Rosemary Mastnak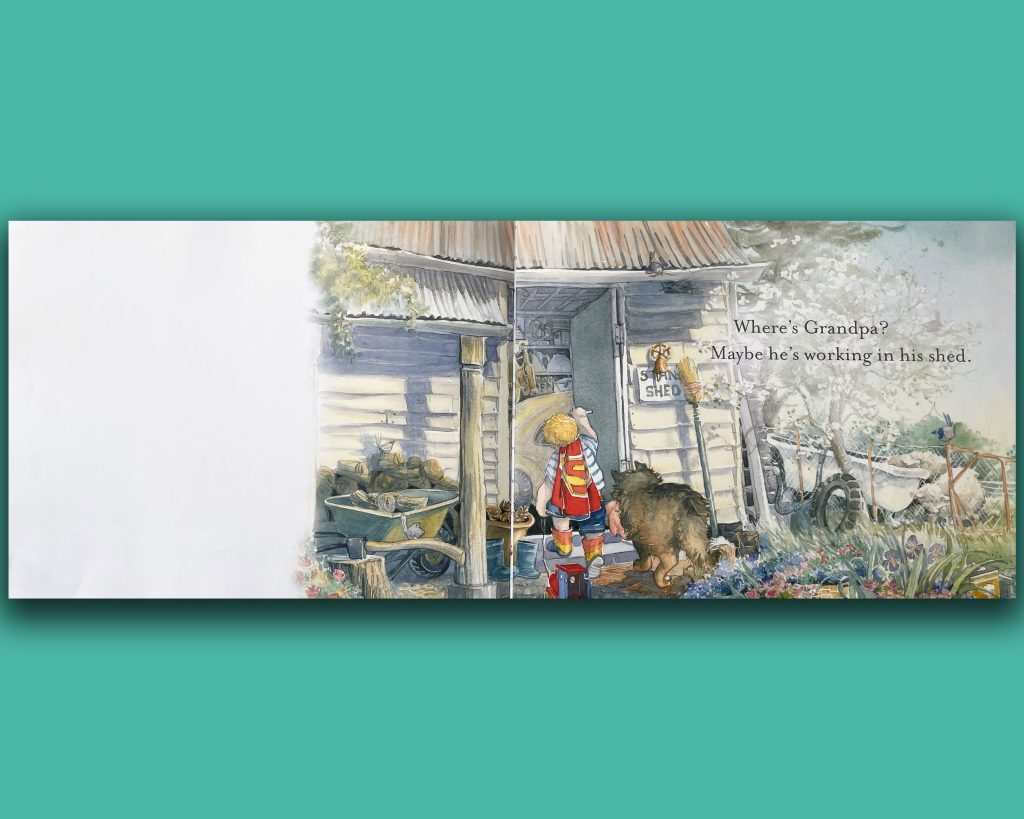 Making Memories with Imaginative Play
Hanging around the shed all day with his grandfather, it might not seem like they're getting up to a whole lot. The little boy is shown picking up an old steering wheel and pretending to race an old, broken down soap box car. The adjacent page shows the boy's imagination taking off, as he pretends he's racing on a track in a fast car with his grandpa by his side.
"So underneath our favourite tree, the one we like to climb … We're swinging and we're singing on a swing that's his and mind."

Adventures with Grandpa by Rosemary Mastnak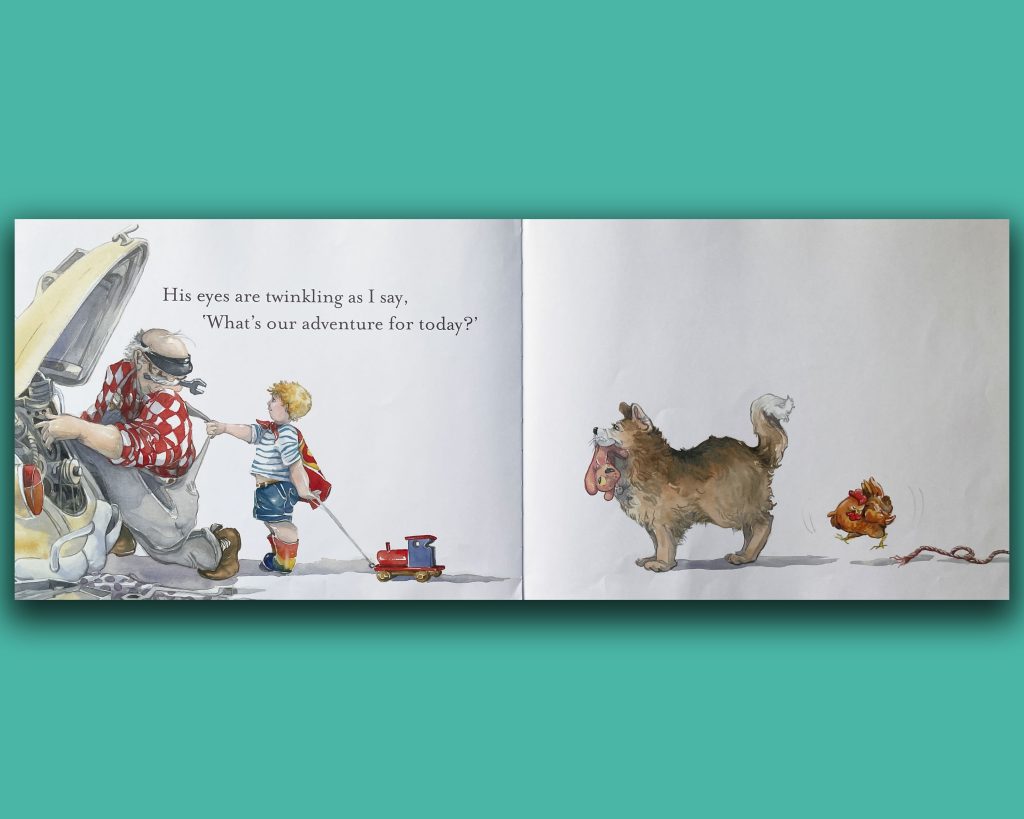 Soft Watercolour Complements the World of Pretend
Watercolour illustrations have to be my favourite of all time and Mastnak's illustrations do not disappoint. The translucent and transparent properties of the medium really work with the theme of the story in 'Adventures with Grandpa'. The medium lends itself to imagination and whimsy which I think works perfectly for all the pretend play depicted in this book.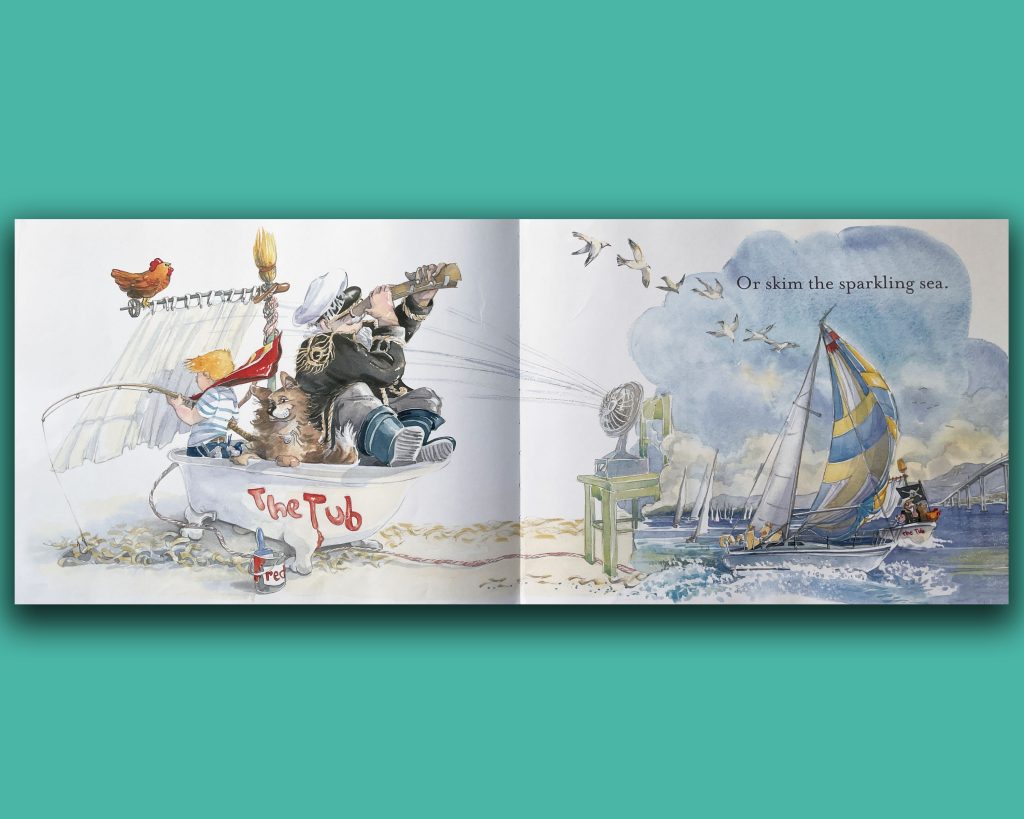 Final Thoughts
'Adventures with Grandpa' by Rosemary Mastnak, is a fantastic book that is not only wonderfully illustrated, but it celebrates the magical bond that exists between a grandparent and a child. Mastnak manages to capture within the pages of this book the special relationship and I think it will resonate with adults and children alike.