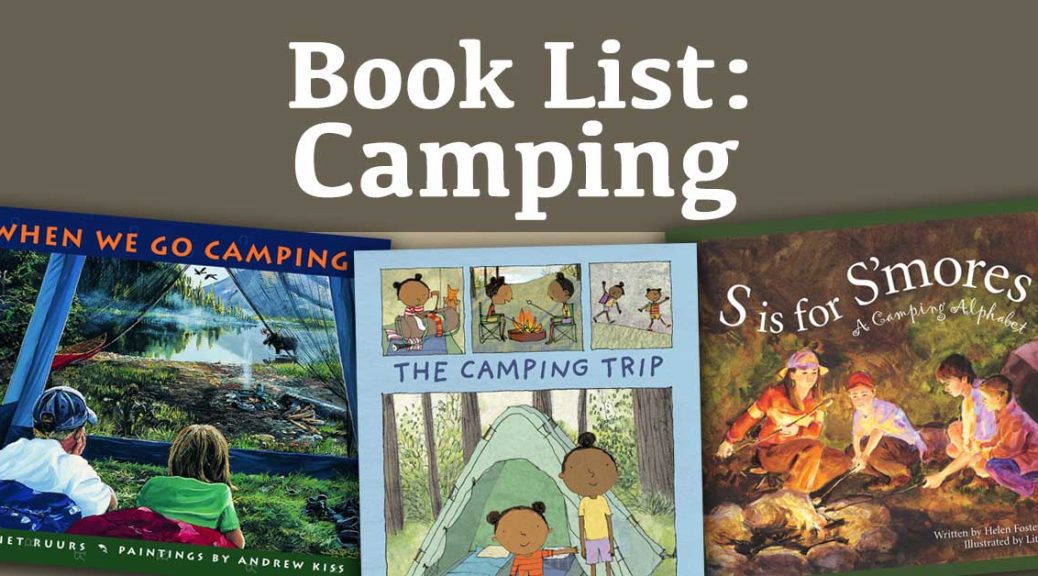 13 Excellent Books About Camping To Stoke Outdoor Adventure
13 Excellent Books About Camping To Stoke Outdoor Adventure
Spending time in the great outdoors is not only a wonderful way to connect as a family, but it offers dozens of fantastic learning experiences for children. They learn about animals and caring for nature, learn to unplug and relax, and they take part in problem solving and thrilling, risky play. There are just so many benefits to camping with your kids.
As always, children love reading about experiences before and after they happen. So, I'm rounding up 13 excellent books about camping to stoke outdoor adventure and delight your little camper.
Illustrator: Greg Paprocki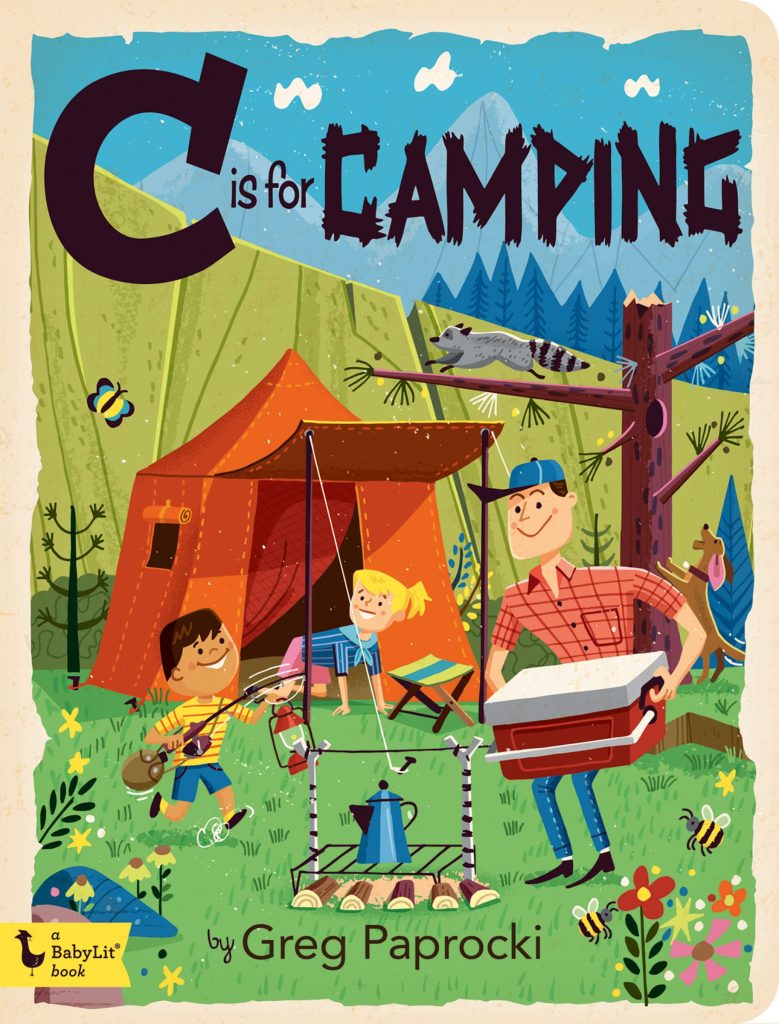 From Bookshop.org: "Introduce your toddler to camping with this colorful alphabet primer featuring themes from the great outdoors. An engaging collection of 26 illustrations featuring campground favorites from Campfires and Hammocks to S'mores and Wildlife. Illustrator Greg Paprocki's popular BabyLit alphabet board books feature his classically retro midcentury art style that's proven to be a hit with both toddlers and adults. Discover new details in each illustration with every successive reading."
Author: Jennifer K. Mann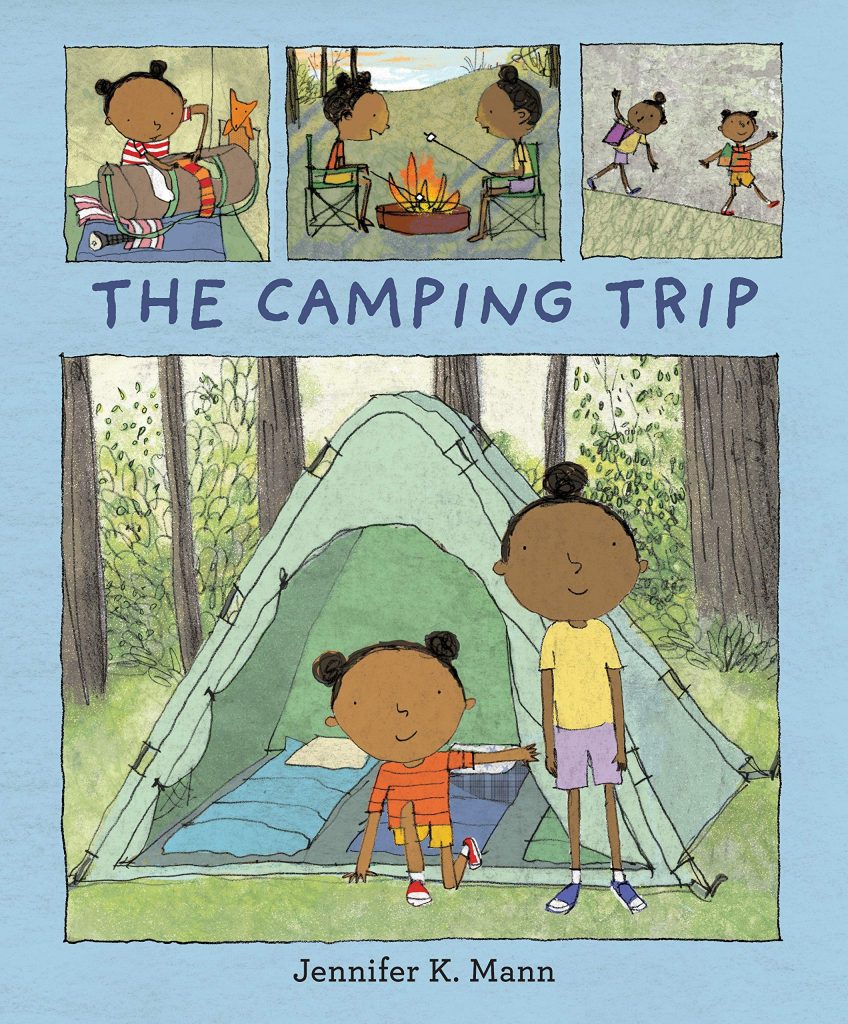 From Bookshop.org: "Ernestine has never been camping before, but she's sure it will be lots of fun . . . won't it? An endearing story about a girl's first experience with the great outdoors. My aunt Jackie invited me to go camping with her and my cousin Samantha this weekend. I've never been camping before, but I know I will love it. Ernestine is beyond excited to go camping. She follows the packing list carefully (new sleeping bag! new flashlight! special trail mix made with Dad!) so she knows she is ready when the weekend arrives. But she quickly realizes that nothing could have prepared her for how hard it is to set up a tent, never mind fall asleep in it, or that swimming in a lake means that there will be fish — eep! Will Ernestine be able to enjoy the wilderness, or will it prove to be a bit too far out of her comfort zone?"
Author: Margriet Ruurs
Illustrator: Andrew Kiss
From Amazon.ca: "In this beautifully illustrated book, one busy family finds lots to do from sun up to sunset. At the campsite, there's wood to chop for the fire and fish to catch. And there's lots of time to explore, climb rocks, splash in the lake, and discover animals in the shadows of the woods. As afternoon turns to evening, supper needs to be made, and just before bed, stories are told around the campfire."
S Is For S'Mores: A Camping Alphabet
Author: Helen Foster James
Illustrator: Lita Judge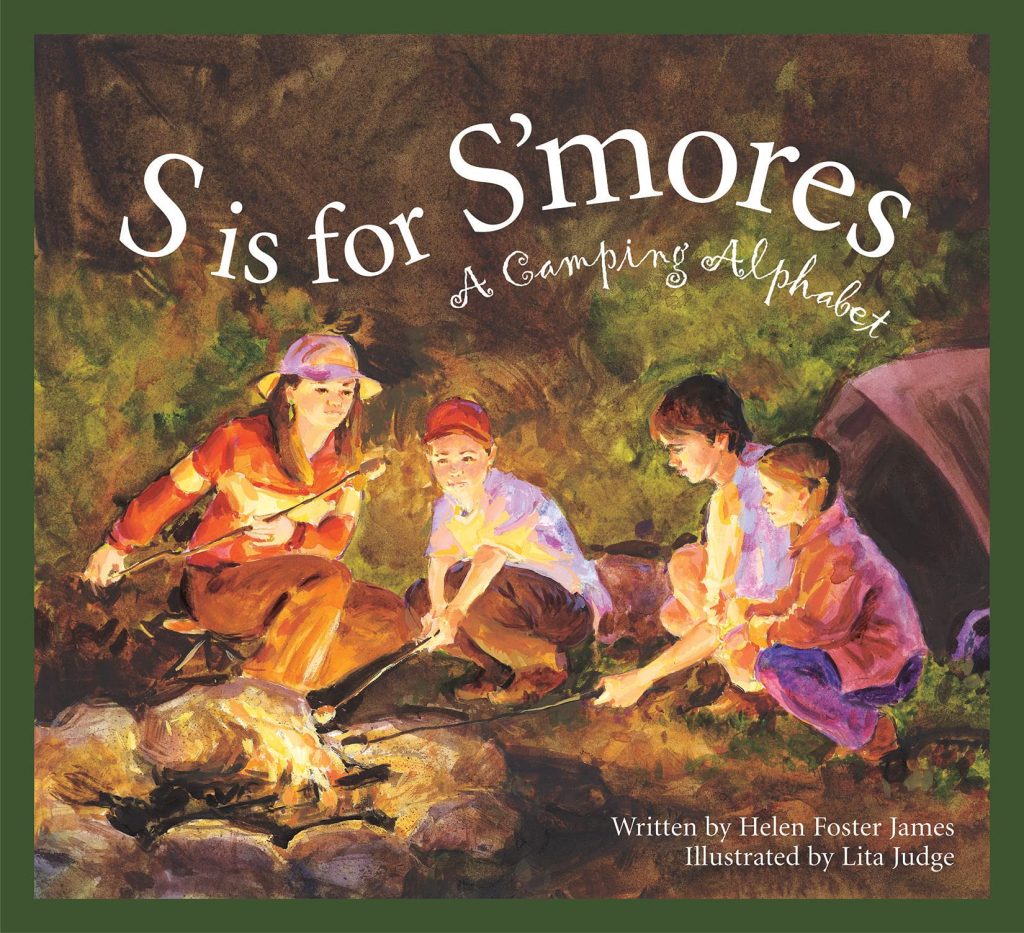 From Bookshop.org: "From what to pack, where to go, and what to do when you get there, S is for S'mores: A Camping Alphabet takes readers on an A-Z trail exploring this outdoor pastime. Veteran camper Helen Foster James tackles topics such as unique camping environments, equipment necessities, famous conservationists, and national parks and other attractions. Whether your idea of roughing it is a blanket in your own backyard or the subarctic ecosystem of Alaska's Denali National Park, S is for S'mores is a fun and informative guide that is sure to help campers of all ages make the most of their wilderness adventures."
Author: Helen Lester
Illustrator: Lynn Munsinger
From Bookshop.org: Tacky and his fellow penguins are off to summer camp in Nice Icy Land to enjoy themselves while Rock Hopping, Line Dancing, and playing Capture the Ice Cube. One night, they gather around the campfire to sing, eat s'mores, and tell scary stories. But after going to bed, something straight out of one of their scary stories pays the sleeping penguins a visit. Goodly, Lovely, Angel, Neatly, and Perfect think they should high-tail it out of there, but it is Tacky–with some unexpected heroics–who saves the day."
Author: Lorette Sponsler
Illustrator: Kathrine Gutkovskiy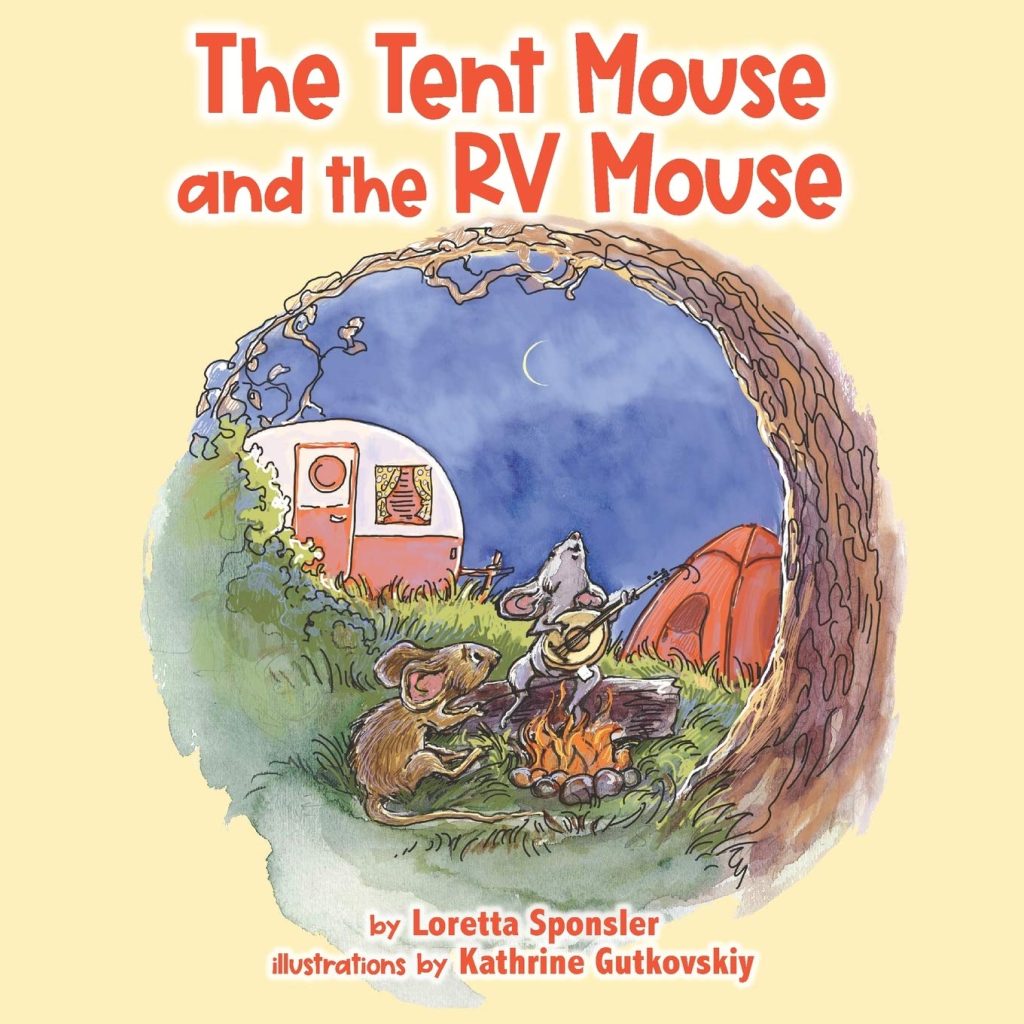 From Bookshop.org: "A modern twist on Aesop's fable, The Town Mouse and the Country Mouse. While Thomas Tent-Mouse loves to camp in his tent where he feels connected to nature, his cousin Harvey RV-Mouse loves to camp in his RV where he feels safe. Adventure awaits these outdoor-loving cousins, as they learn that it's okay to like different things."
Author: Clare Beaton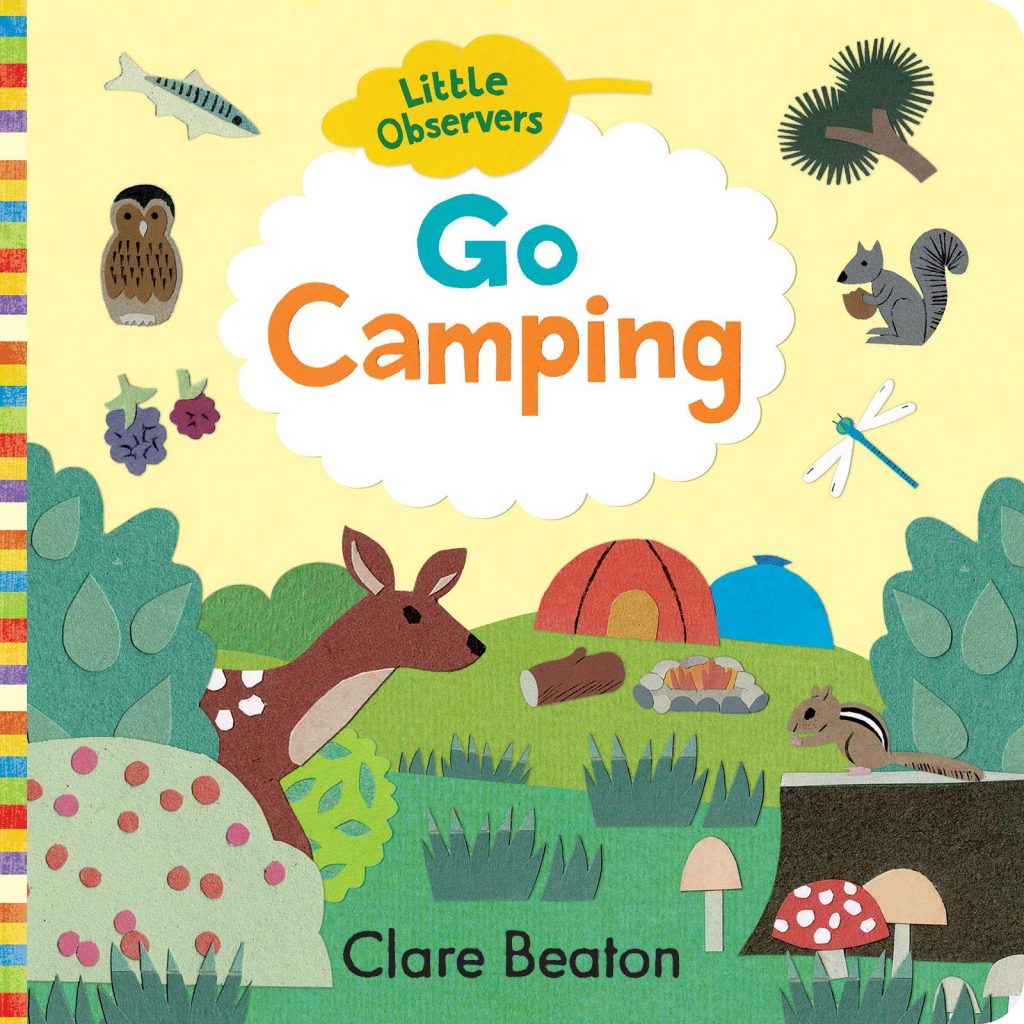 From Bookshop.org: "Introduce your baby to camping, and the plants and animals they might find in the wild. Prepare your littlest family member for their first camping trip with Little Observers: At the Campground board book. What kind of animals might they see? What will they hear? What will they roast around the campfire? The final pages contain images that have been hidden throughout the book, such as pine needles, dragonfly, and minnows–how many of these can you spot?
Author: Chris Van Dusen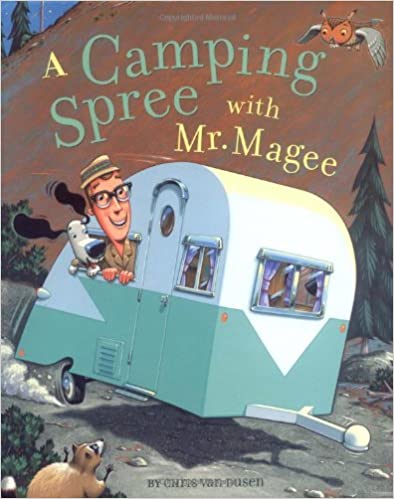 From Bookshop.org: "The second book in the much-loved Mr. Magee seriesA new adventure with Mr. Magee and his dog, Dee: In A Camping Spree with Mr. Magee, Mr. Magee and his trusty dog, Dee, are enjoying a peaceful camping trip when along comes a lumbering, marshmallow-loving bear and the excitement begins. The next thing the two campers know, they are plunging down a mountain, racing down a river, and teetering on the edge of a waterfall! How will Mr. Magee and Dee find their way out of this slippery situation?"
Author: Catherine Hapka
Illustrator: Anne Kennedy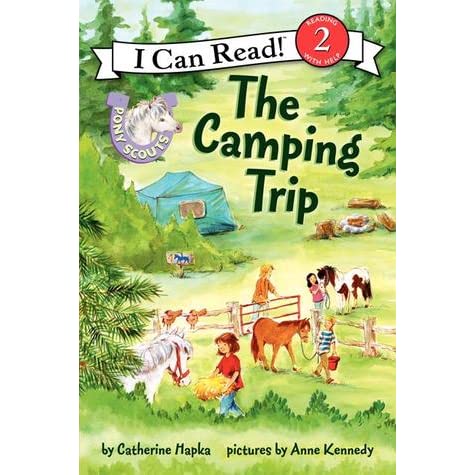 From Bookshop.org: "For the campers and the horse lovers in your home or school! It's the first day of summer vacation and time to go camping with the ponies! Meg discovers there's a lot she doesn't know about camping–but learning is part of the fun in the end. The Pony Scouts series is full of all the rich details young horse lovers devour, from pony-centric plots to a Pony Pointers vocabulary page at the end of each book. Go camping with the Pony Scouts!"
Author: Nicholas Oldland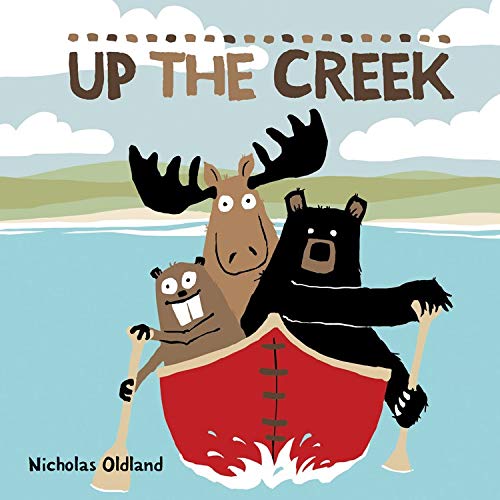 From Bookshop.org: "There once was a bear, a moose and a beaver who were the best of friends, though they often disagreed." So when the three friends go canoeing together one sunny day, it doesn't take long for them to start quarreling with one another. First, they can't decide who should get to steer the canoe. Later, they debate how best to get across a beaver dam that blocks their way. But when they can't agree on the proper course for maneuvering through the white-water rapids they suddenly find themselves in, the consequences become truly perilous. It takes a long, uncomfortable night spent stranded on a rock to remind the bear, the moose and the beaver what they often forget: everything turns out better when they work together as a team."
Author: Adam Gamble
Illustrator: Mark Jasper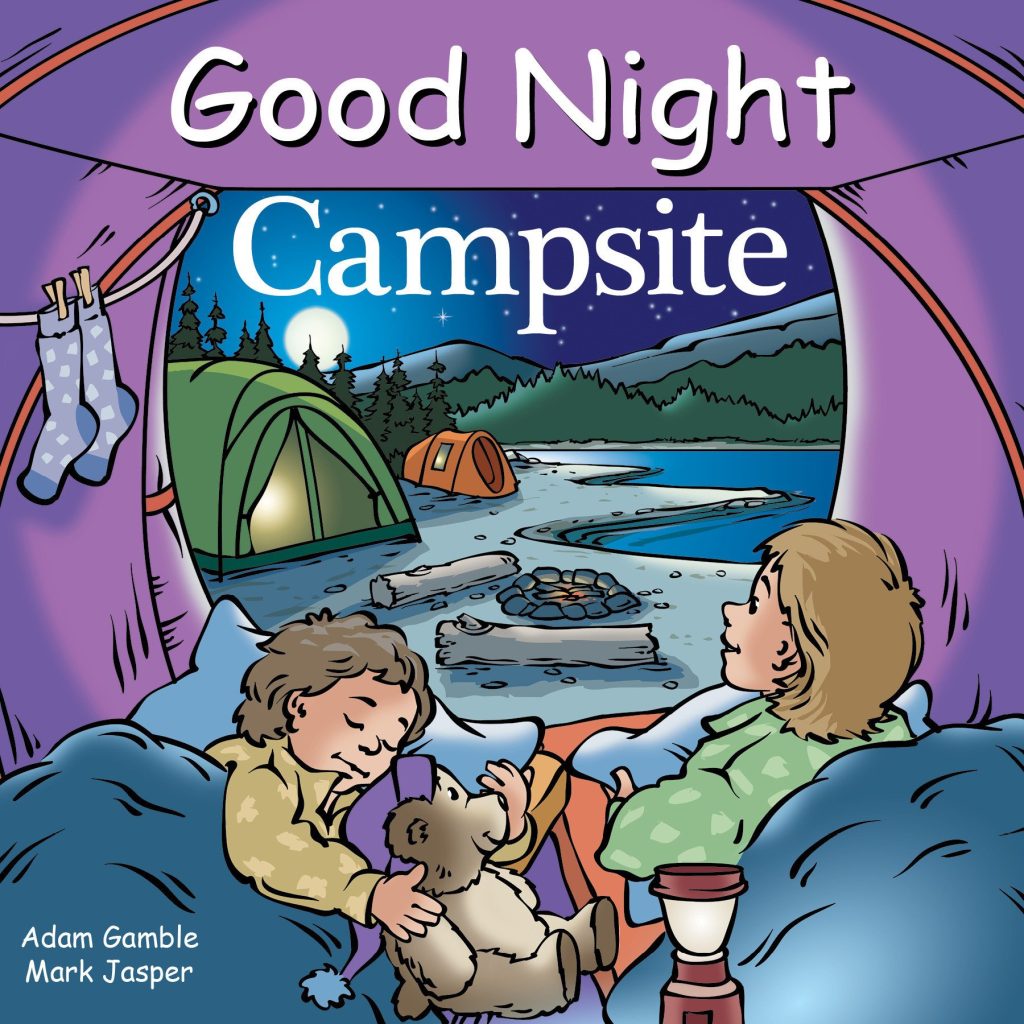 From Bookshop.org: "Get your little camper ready for your next camping trip. Your toddler will explore their favorite campsite and all the fun outdoor activities that come with it, like hiking and swimming. They'll even find chipmunks, frogs, and fireflies! Roasted marshmallows by the campfire included! This book is the perfect gift for little campers everywhere, for birthdays, baby showers, housewarming and going away parties."
Author: Jenna Bush Hager & Laura Bush
Illustrator: Jacqueline Rogers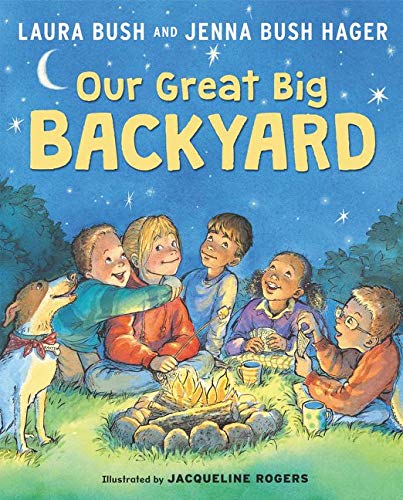 From Bookshop.org: "Our Great Big Backyard follows Jane, whose plans of spending the summer playing video games with her friends are dashed when her parents announce that her family is going on a road trip to national parks around the country. Somewhere between the Everglades and Big Bend National Park, things begin to change. Jane starts paying attention to the magnificent sights and spends less time looking at her screen. The stunning views open up her imagination as she and her brother see everything that nature has to offer."
Author: Carmen Crowe
Illustrator: Jen Taylor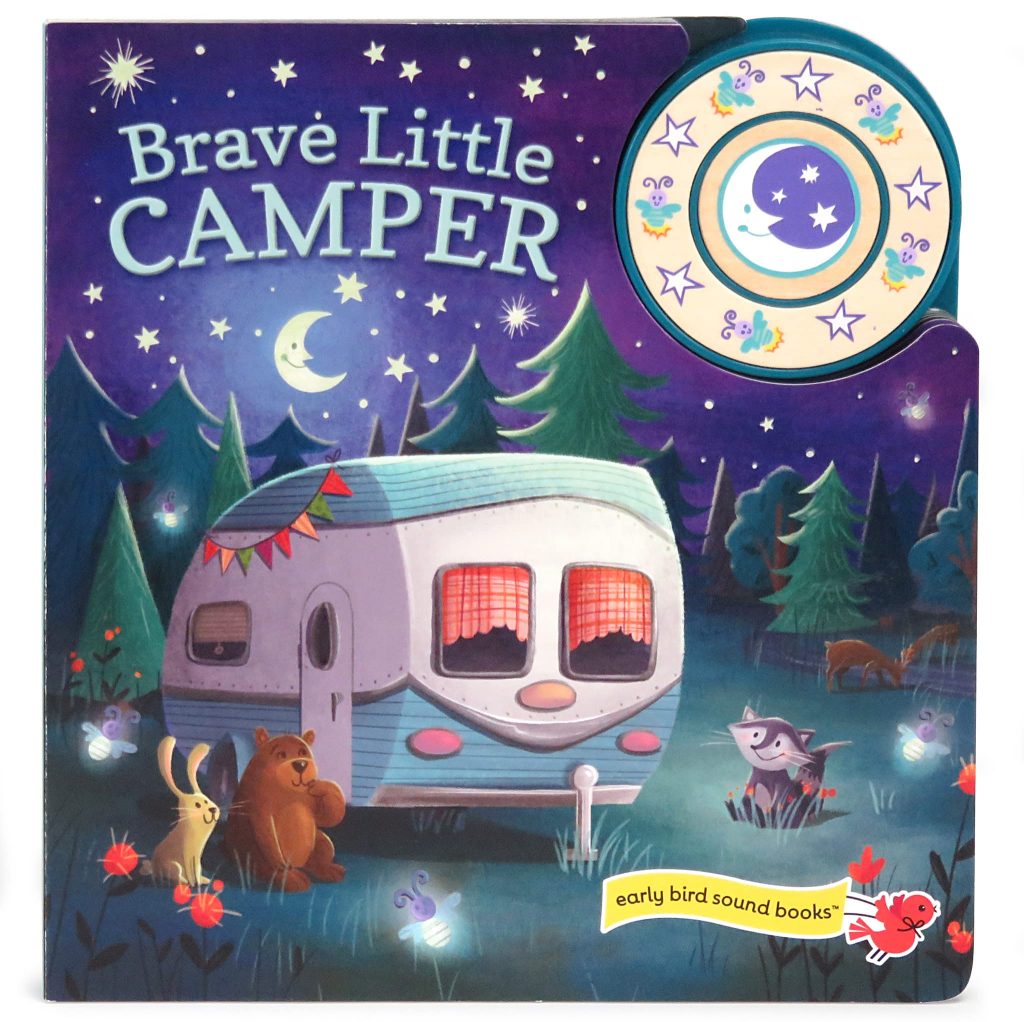 From Bookshop.org: "Explore nighttime in the forest with Little Camper and adorable woodland friends! It's a beautiful night filled with new sights, animals, and sounds. Gather around the campfire and join the crew on another brave adventure as Little Camper spends the night in the forest for the very first time. Follow along the interactive story by pushing the corresponding audio button to play friendly forest sounds as you peruse the campsite and meet new fuzzy friends! Pushing the button will help strengthen fine motor skills and allows for an enhanced sensory experience your little one will enjoy. A must for your next family camping adventure!"
This post contains affiliate links. I may earn a small commission if you choose to make a purchase.