A Howling Good Time with 'Dudley's Day At Home'
A Howling Good Time with 'Dudley's Day At Home'
Author: Karen Kaufman Orloff
Illustrator: Renee Andriani
Publisher: Flashlight Press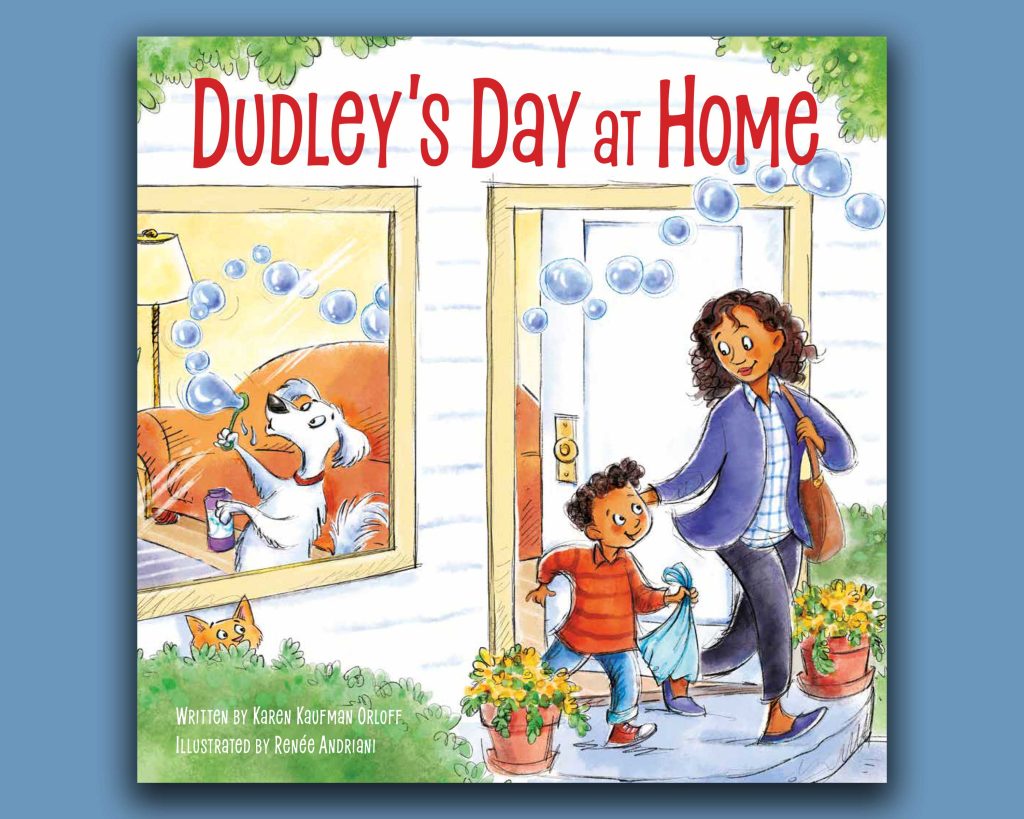 Dudley's Not Your Average Dog
A boy and his mother head out of the house to run some errands, leaving the family dog, Dudley, at home. The boy, named Sam, wonders what Dudley gets up to when he's home alone.
His mother proceeds to list off all the usual things a dog might do to like eating, playing, and napping. While these seem like pretty usual activities, Dudley is a highly unusual dog; at least in the imagination of his young owner.
Sam envisions his four-legged pal flipping pancakes in the kitchen, playing video games on the couch, and practising his magic tricks in the living room.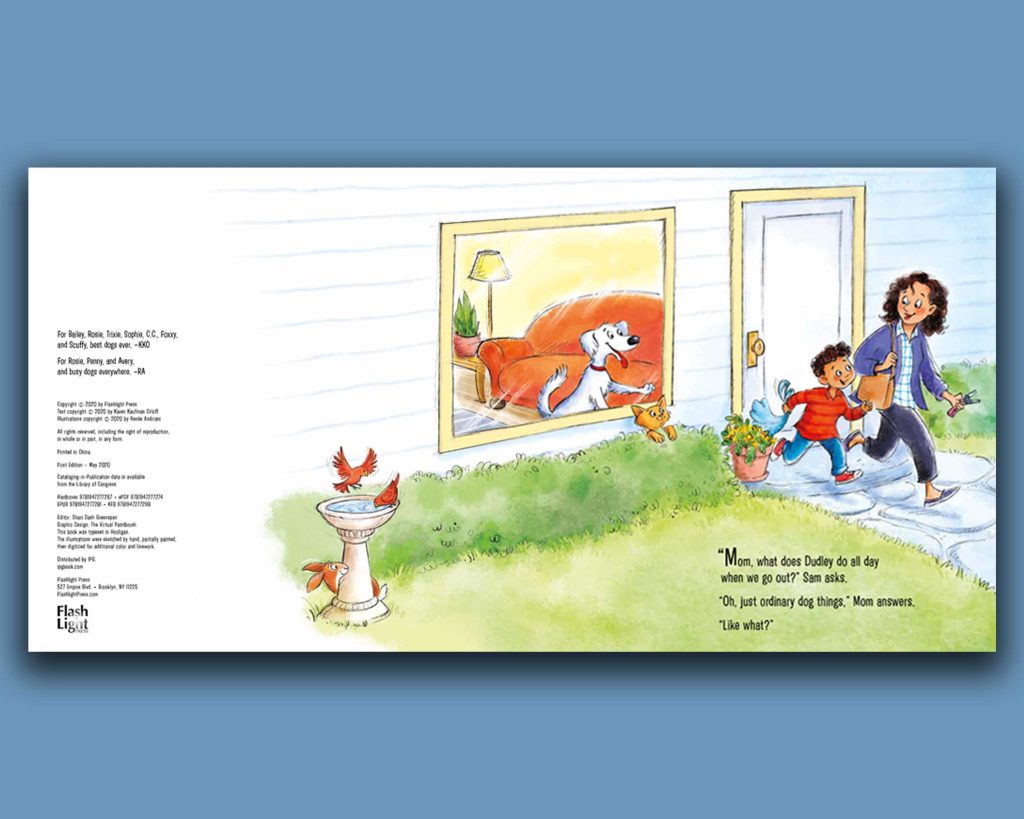 Hilarious Tale Will Leave You Howling
Karen Kaufman Orloff's story is very funny and unique and guaranteed to have you and your kids howling. Sam's literal interpretations of his dog's antics are just so silly and cute.
When Sam's mother says Dudley is guarding the house, he imagines his dog dressed up in a police uniform, on patrol duty at the front door and when she says Dudley goes outside to do his business in the yard, Sam imagines his dog working away at a desk with stacks of papers scattered all around.
Children will love laughing at all of the silly scenarios Sam thinks up with his active imagination.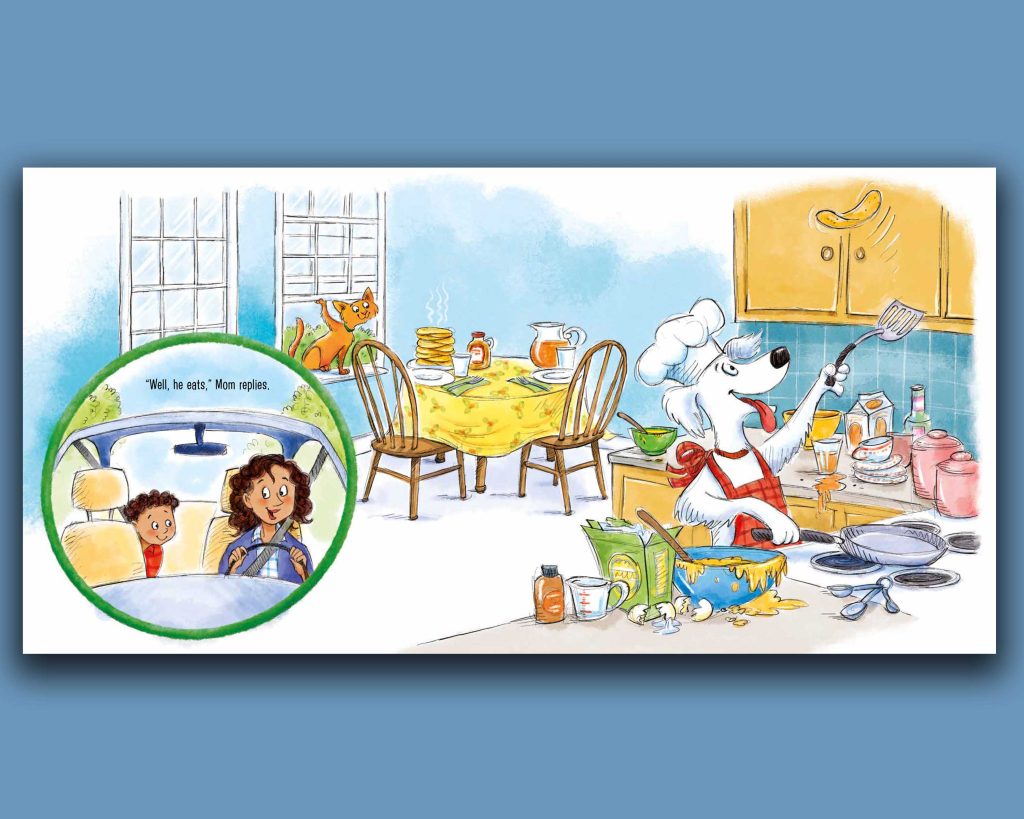 Fetching Digital Paintings
The digital paintings done by illustrator Renee Andriani are absolutely perfect for this fetching tale. Colourful and creative, the images are filled with just the right amount of detail to capture imaginations and keep children engaged throughout the story.
The way Andriani uses the green circles to show a separate location, for example Sam and his mother out shopping, is a fantastic way to illustrate two things happening simultaneously.
Another great detail is the addition of the cat, Buttercup. She's seen on each page peeking through bushes or sneaking in the window. Children will enjoy re-reading the story to spot Dudley's furry little accomplice.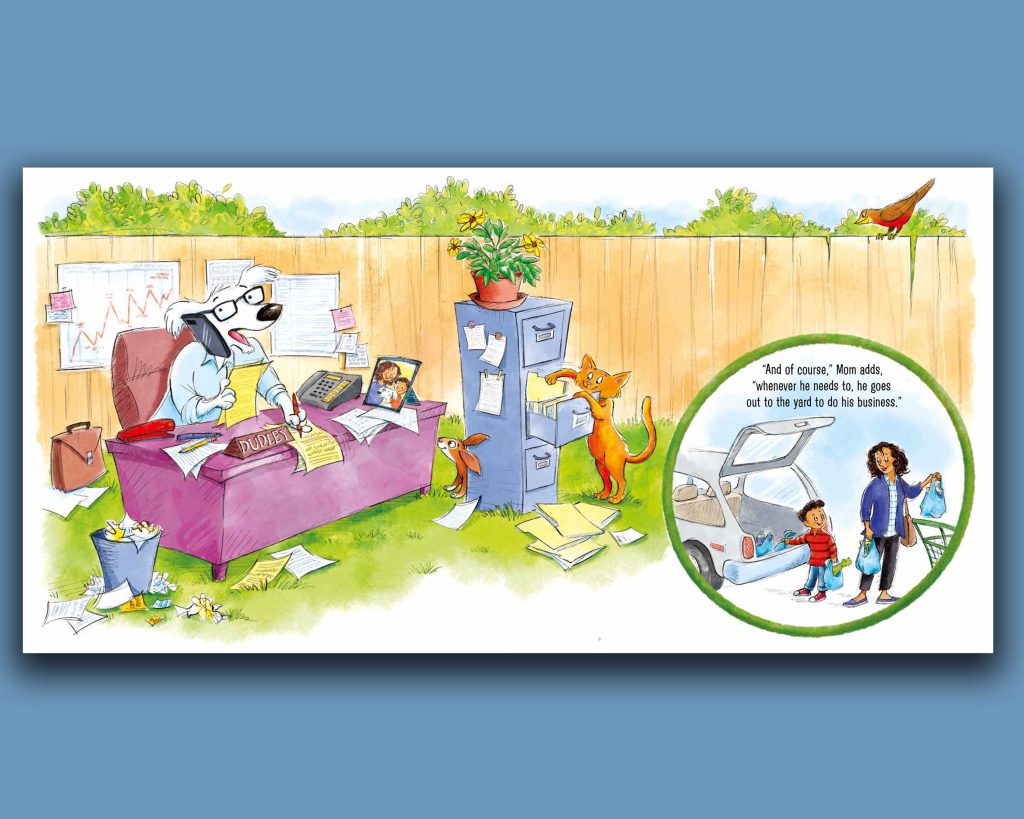 Final Thoughts
Cute, clever, and funny, 'Dudley's Day At Home' is a book your kids will be retrieving from the bookshelf and begging to read again and again. Sam and his dog, Dudley, are sure to leave a puppy-sized paw print on the hearts and imaginations of canine-loving children everywhere.
This post contains affiliate links. I may earn a small commission if you choose to make a purchase.