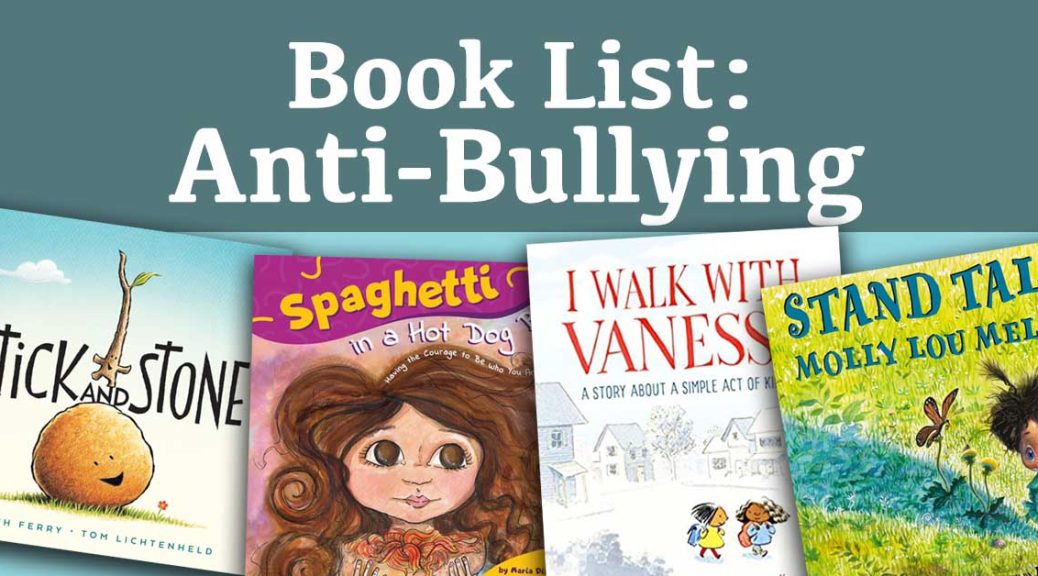 16 Meaningful Anti-Bullying Books to Develop Kindness and Empathy
16 Meaningful Anti-Bullying Books to Develop Kindness and Empathy
With the school year back on, I thought it was the perfect time to round up a list of anti-bullying books. Bullying happens to 1 in every five students, according to Pacer's National Bullying Prevention Centre. The intentional aggressive behaviour is incredibly harmful and that's why it's so important to talk to children about it, even from a young age.
These books will not only help kids understand how to respond to bullying and teasing but will also give them the courage to speak up if they see it happening to someone else. From addressing bullies to building healthy friendships, here are 16 meaningful anti-bullying picture books to develop kindness and empathy.
Author: Maria Dismondy
Illustrator: Kim Shaw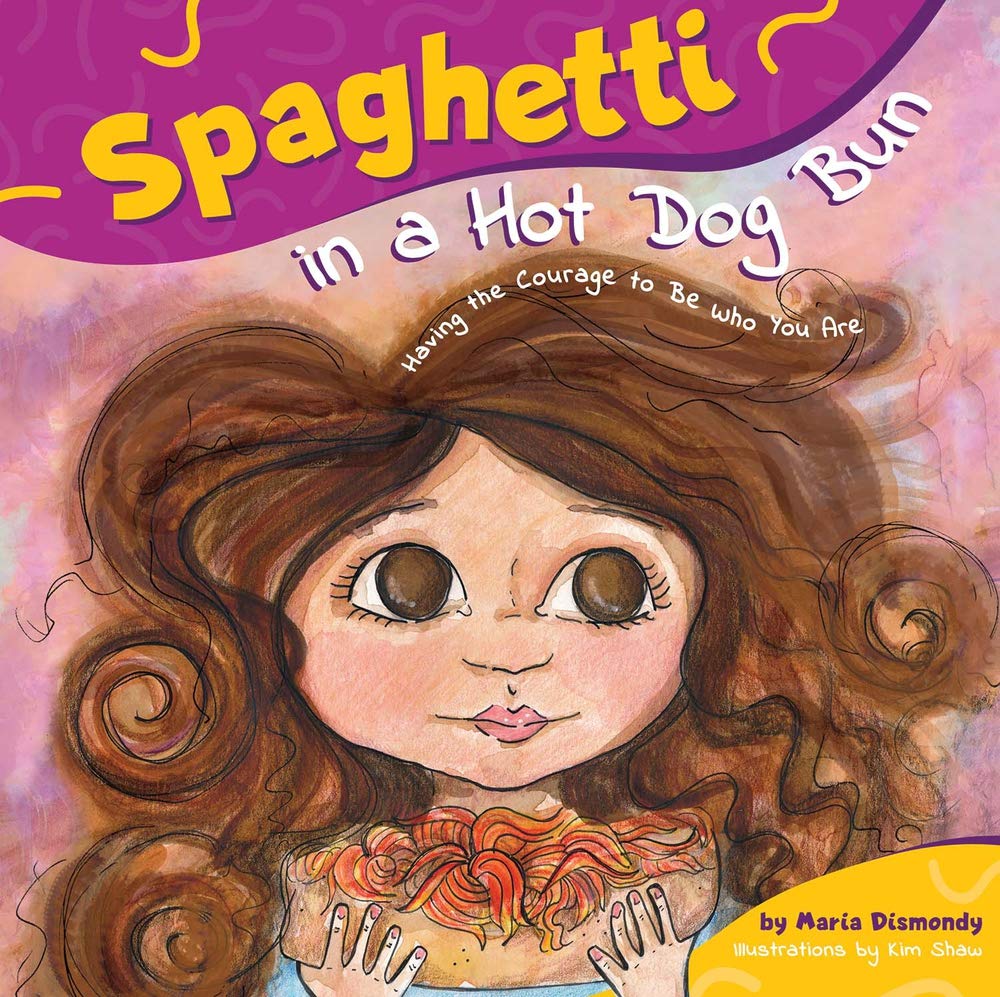 From Amazon: "Lucy has big hair, eats fun foods and is teased by a boy named Ralph at school because she is different. She tries to be brave but she wishes the teasing would stop. What should I do? she asks herself over and over. Lucy's Papa Gino reminds her to do the right thing and treat people with kindness. So when Ralph gets stuck on the playground and needs help, will Lucy use this chance to teach Ralph a lesson? Or will she have the courage to be true to herself and make the right choice with an act of kindness Readers of all ages can empathize with Lucy's brave journey as she sets out to rise above Ralph's mean words, stay true to herself and build her self-esteem every step of the way."
Author: Beth Ferry
Illustrator: Tom Lichtenheld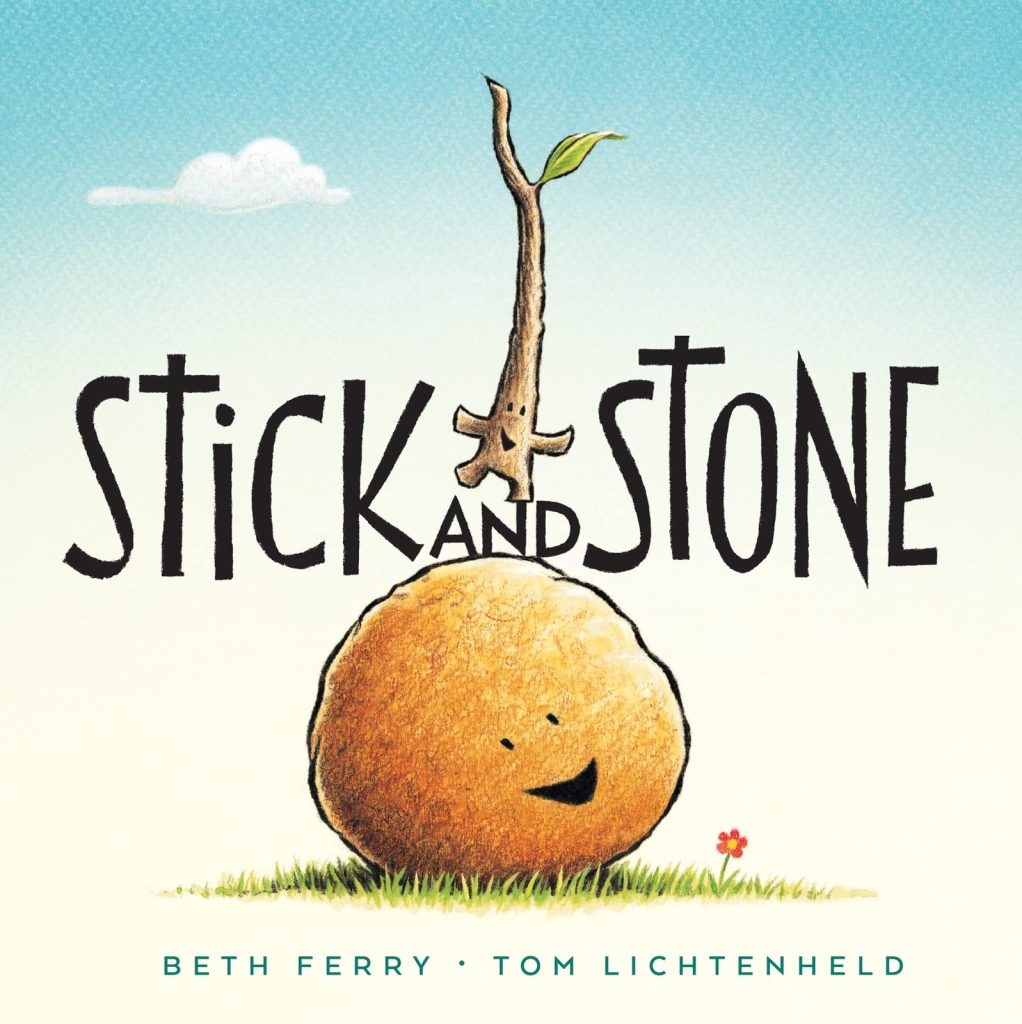 From Bookshop.org: "When Stick rescues Stone from a prickly situation with Pinecone, a friendship is born. But when Stick gets stuck, can Stone return the favor? With simple rhyming text, subtle messages of kindness and compassion, and Tom Lichtenheld's signature charm, this delightful story about making and helping friends will enchant readers young and old because it's never too early–or too late–to stick up for your friends."
Author: Bob Sornson
Illustrator: Kim Shaw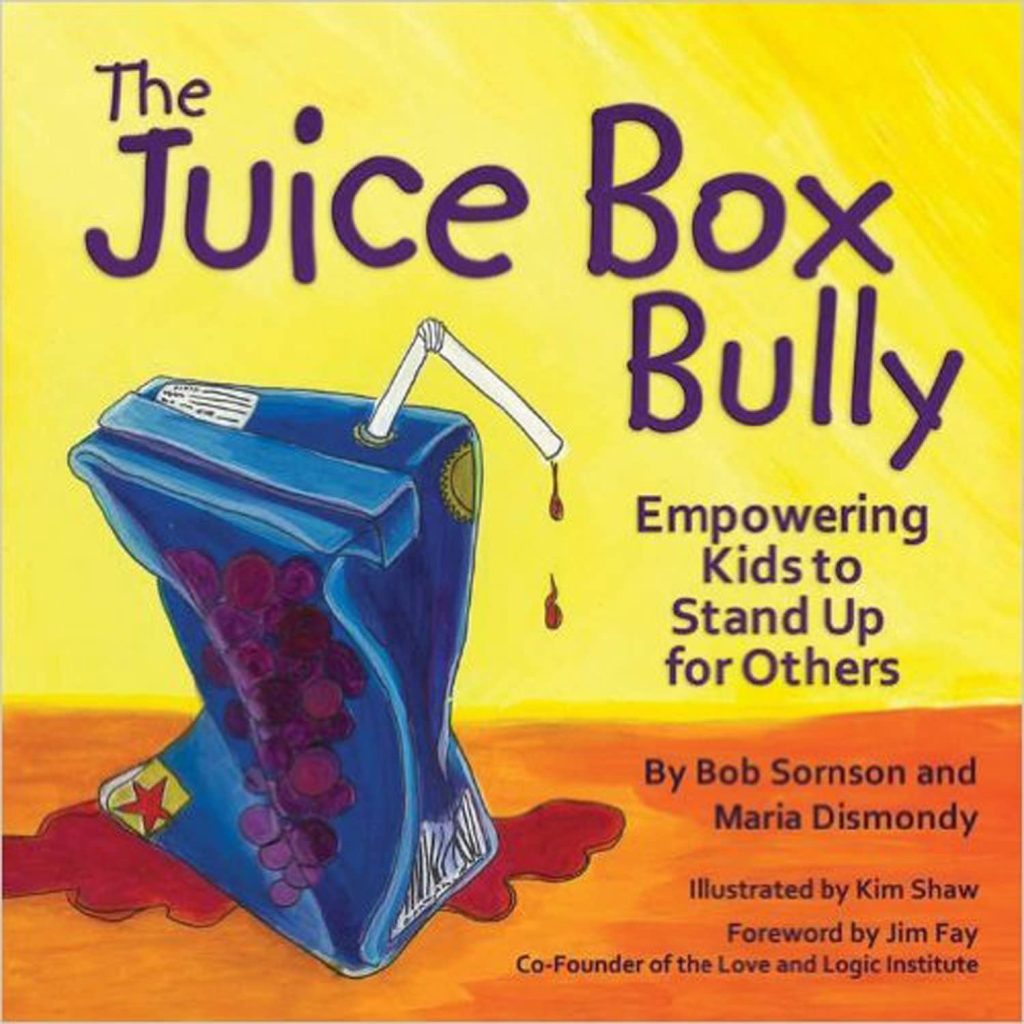 From Bookshop.org: "Have you ever seen a bully in action and done nothing about it? The kids at Pete's new school get involved, instead of being bystanders. When Pete begins to behave badly, his classmates teach him about The Promise. Will Pete decide to shed his bullying habits and make The Promise?"
Author: Mo Willems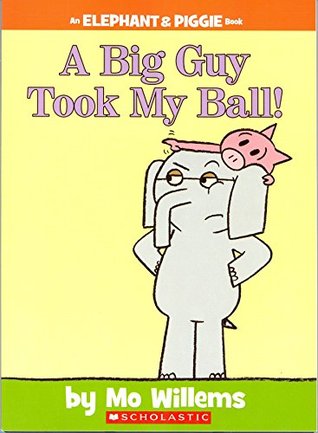 From Bookshop.org: "Gerald is careful. Piggie is not. Piggie cannot help smiling. Gerald can. Gerald worries so that Piggie does not have to. Gerald and Piggie are best friends. In A Big Guy Took My Ball! Piggie is devastated when a big guy takes her ball! Gerald is big, too…but is he big enough to help his best friend?"
Author: Julia Cook
Illustrator: Tammie Lyon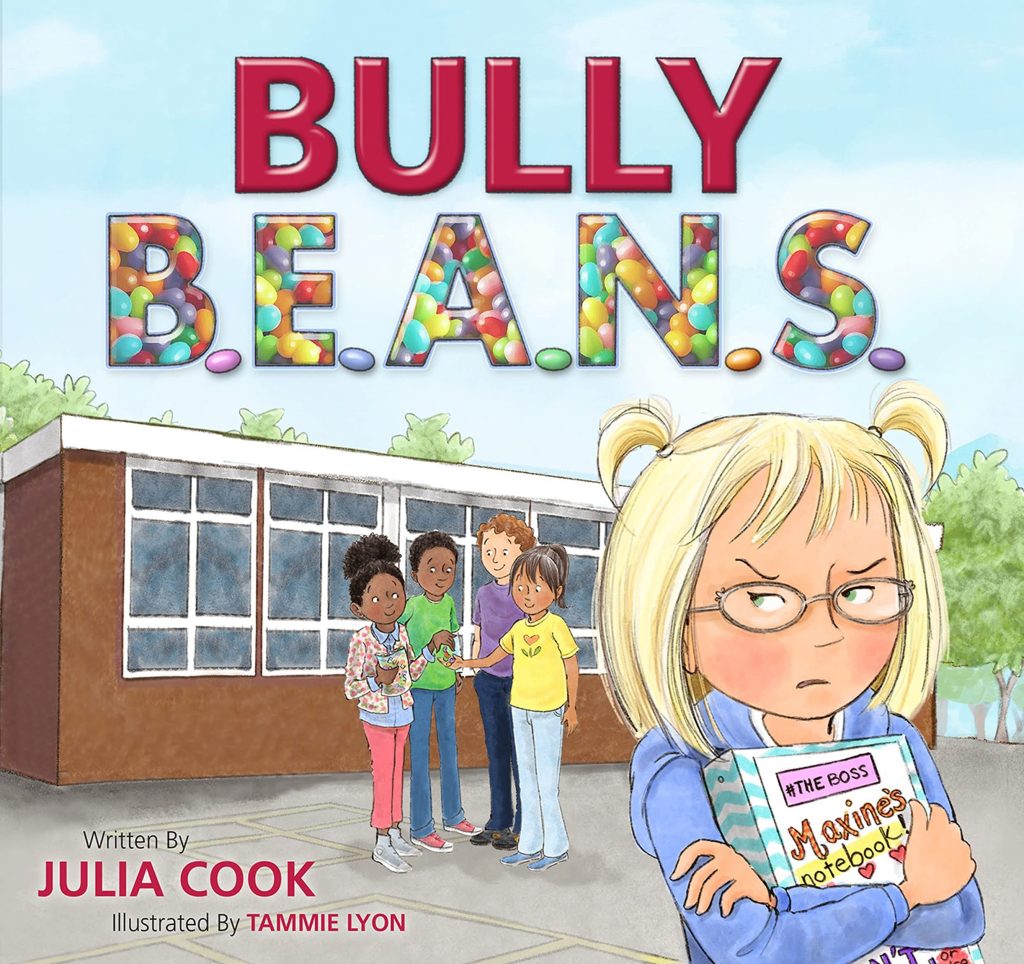 From Bookshop.org: "Bully B.E.A.N.S. teaches children how to speak up when it comes to bullying. Bullying continues to be an ongoing problem for children everywhere. Children from every race, culture, and socioeconomic group are susceptible to bullies. Most children are unprepared for how to handle it when bullying happens to them or someone they know. Bully B.E.A.N.S helps children identify bullying, and offers clear and impactful action strategies for both targets and bystanders."
Author: Alexis O'Neill
Illustrator: Laura Huliska-Beith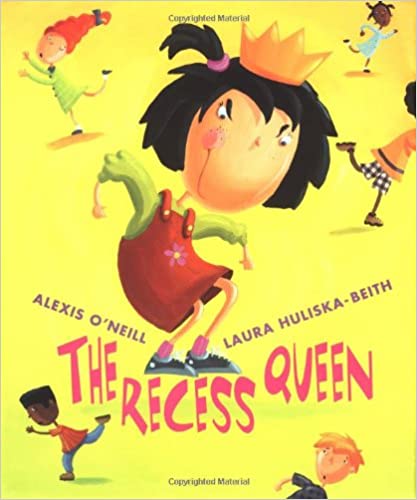 From Bookshop.org: "A fresh & original twist on the common issue of bullying. Kids will relate, & parents & teachers will appreciate the story's deft handling of conflict resolution (which happens w/o adult intervention)Mean Jean was Recess Queenand nobody said any different.Nobody swung until Mean Jean swung.Nobody kicked until Mean Jean kicked.Nobody bounced until Mean Jean bounced.If kids ever crossed her, she'd push 'em and smoosh 'em lollapaloosh 'em, hammer 'em, slammer 'em kitz and kajammer 'em. Until a new kid came to school! With her irrepressible spirit, the new girl dethrones the reigning recess bully by becoming her friend in this infectious playground romp."
Author: Patty Lovell
Illustrator: David Catrow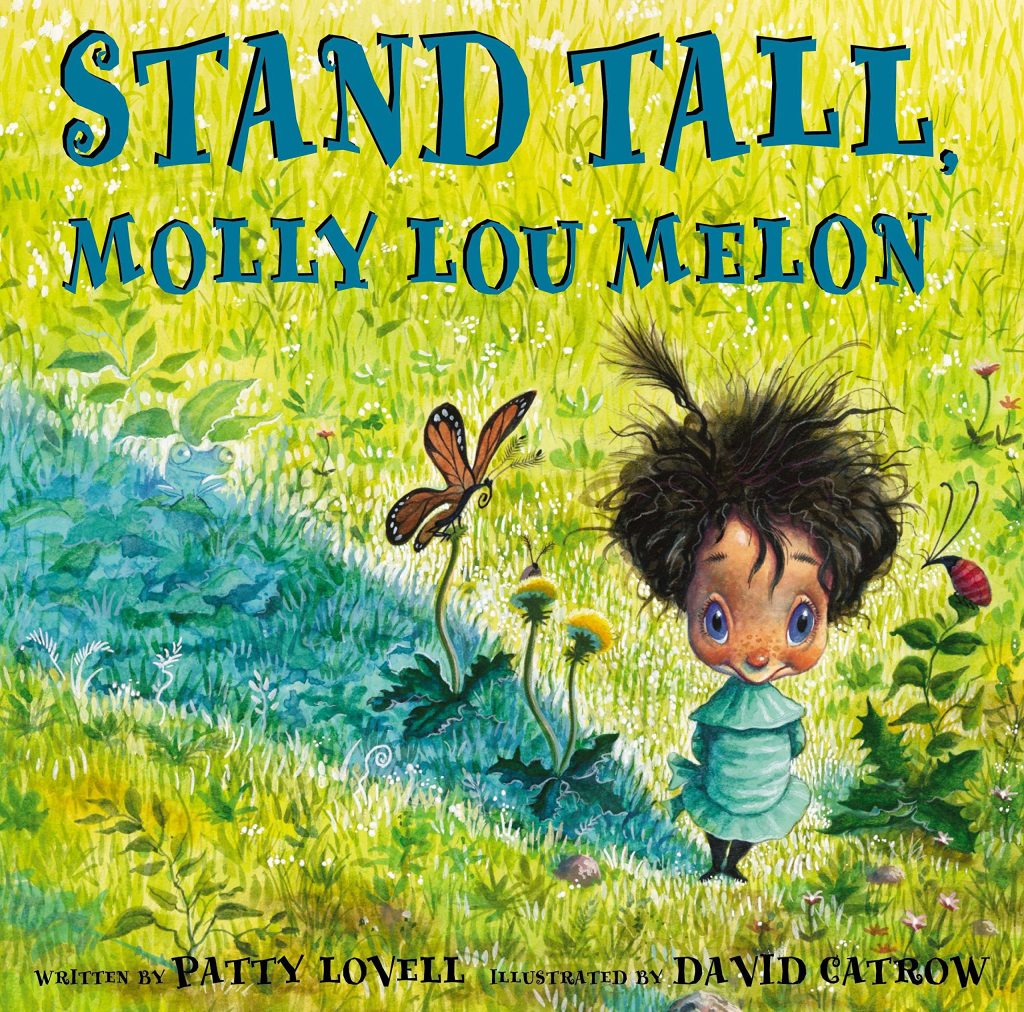 From Bookshop.org: "Be yourself like Molly Lou Melon no matter what a bully may do. Molly Lou Melon is short and clumsy, has buck teeth, and has a voice that sounds like a bullfrog being squeezed by a boa constrictor. She doesn't mind. Her grandmother has always told her to walk proud, smile big, and sing loud, and she takes that advice to heart. But then Molly Lou has to start in a new school. A horrible bully picks on her on the very first day, but Molly Lou Melon knows just what to do about that."
Author: Laura Vaccaro Seeger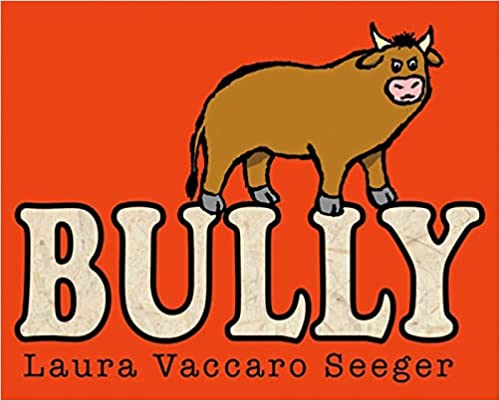 From Bookshop.org: "Bully doesn't have a kind word for any of his friends. When the other animals ask him to play, he responds in the way he's been taught: Chicken! Slow poke! You stink! Laura Vaccaro Seeger's bold, graphic artwork, along with her spare but powerful words, make for a tender, hilarious, and thoughtful tale."
Author: Kerascoet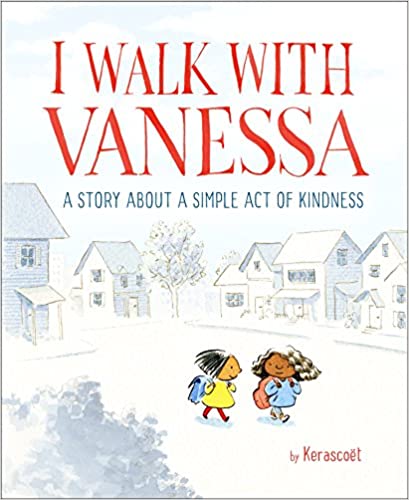 From Bookshop.org: "Inspired by real events, I Walk with Vanessa explores the feelings of helplessness and anger that arise in the wake of seeing a classmate treated badly, and shows how a single act of kindness can lead to an entire community joining in to help. By choosing only pictures to tell their story, the creators underscore the idea that someone can be an ally without having to say a word. With themes of acceptance, kindness, and strength in numbers, this timeless and profound feel-good story will resonate with readers young and old."
Author: Eleanor Estes
Illustrator: Louis Slobodkin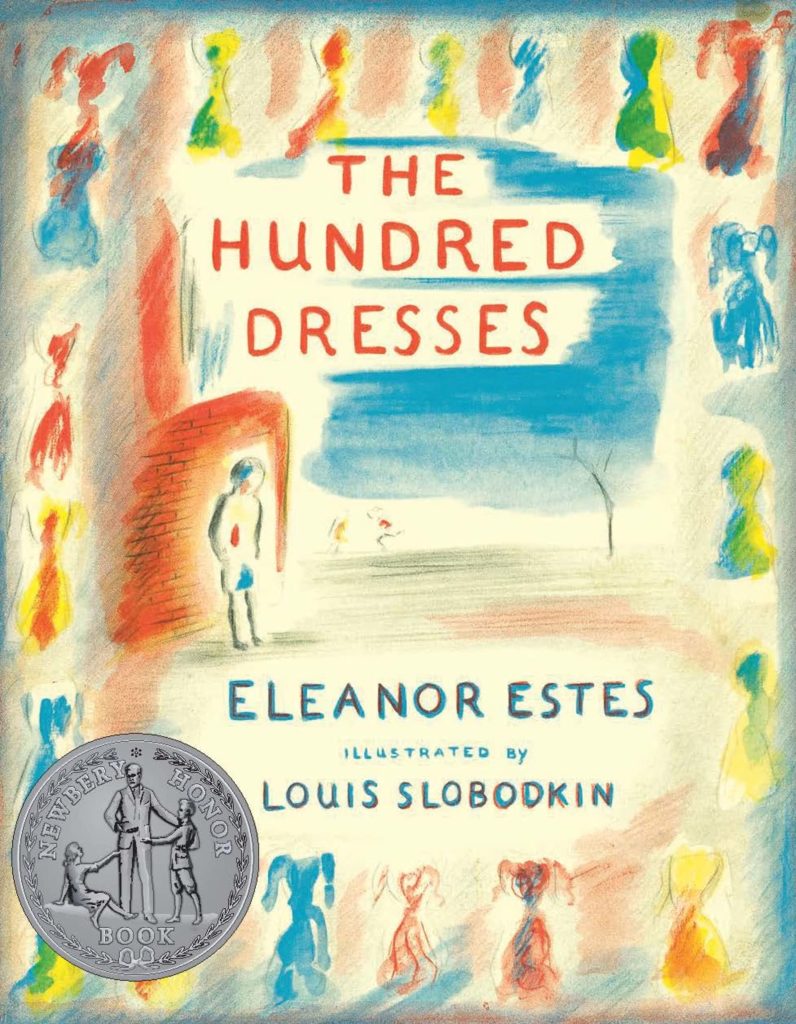 From Bookshop.org: "This Newbery Honor classic, illustrated by a Caldecott Medalist, is a beautifully written tribute to the power of kindness, acceptance, and standing up for what's right. Wanda Petronski is ridiculed by her classmates for wearing the same faded blue dress every day. She claims she has one hundred dresses at home, but everyone knows she doesn't. When Wanda is pulled out of school one day, the class feels terrible, and classmate Maddie decides that she is never going to stand by and say nothing again. A timeless, gentle tale about bullies, bystanders, and having the courage to speak up."
Author: Trudy Ludwig
Illustrator: Abigail Marble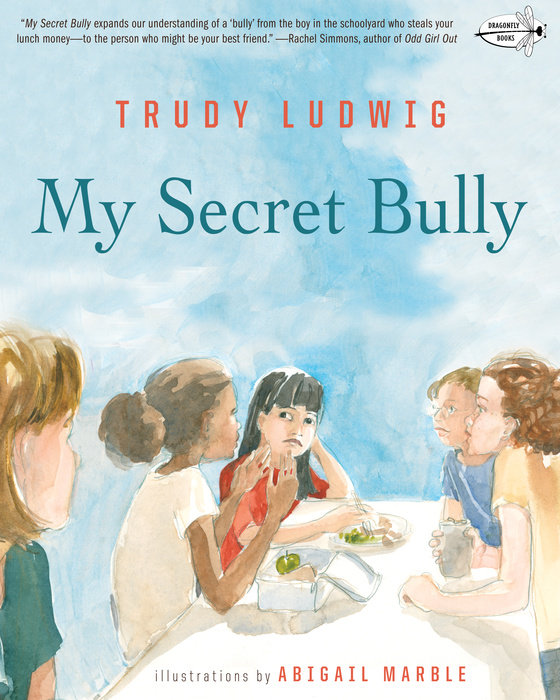 From Bookshop.org: "Here is the all-too-familiar story of Monica. She and Katie have been friends since kindergarten. Monica loves being around her when she's nice. But there are times when Katie can be just plain mean. And Monica doesn't understand why. Monica is a target of relational aggression, emotional bullying among friends who will use name-calling and manipulation to humiliate and exclude. But with a little help from a supportive adult–her mother–Monica learns to cope and thrive by facing her fears and reclaiming power from her bully."
Author: Michelle Davey and Laiya Davey
Illustrator: Ramesh Ram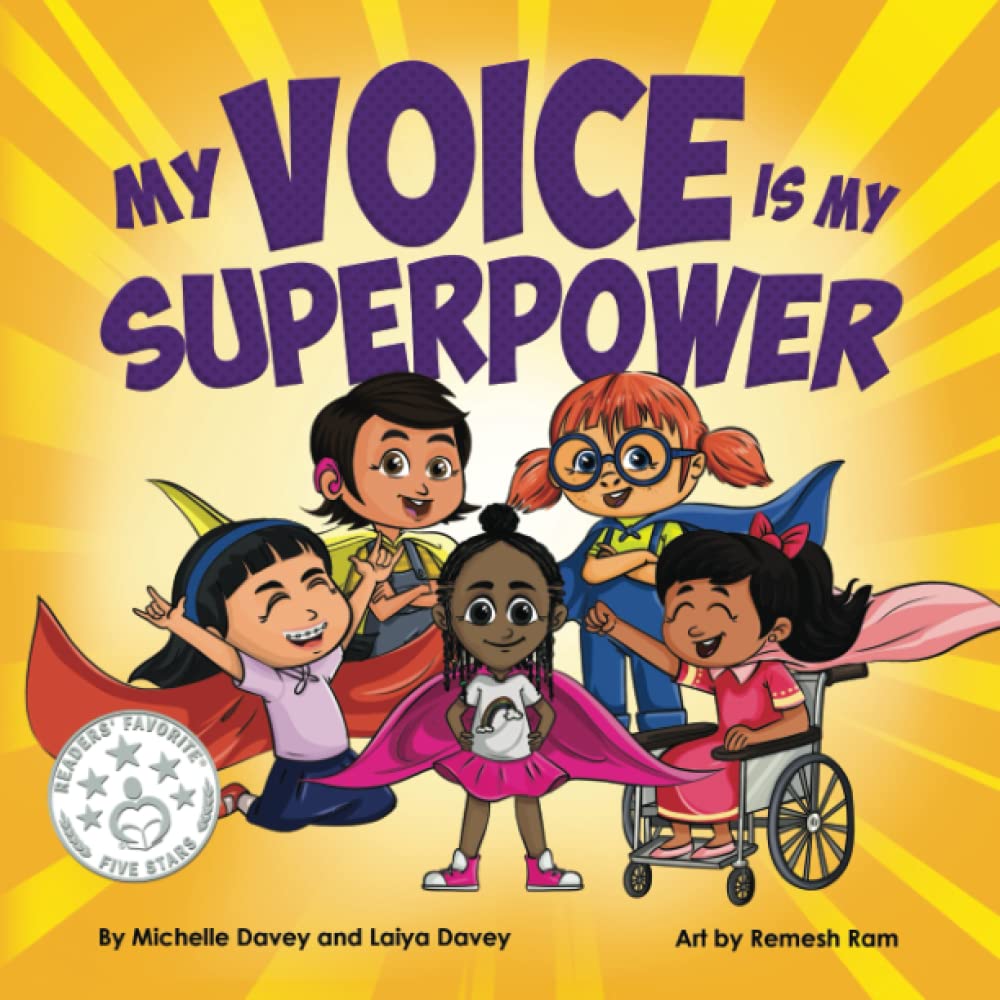 From Amazon: "What if we could empower little girls to use their superpower VOICES to help, to encourage, to protect, to be thankful, and to love themselves? What if by doing so they become the women who shape our world? My Voice is My Superpower was written by this mother and daughter duo to empower little girls to use their superpower VOICES. I don't know about you, but I grew up in the era "children must be seen and not heard," so when I was young, I was very afraid to speak up for myself, let alone advocate for anyone else."
Author: Teresa Bateman
Illustrator: Jackie Urbanovic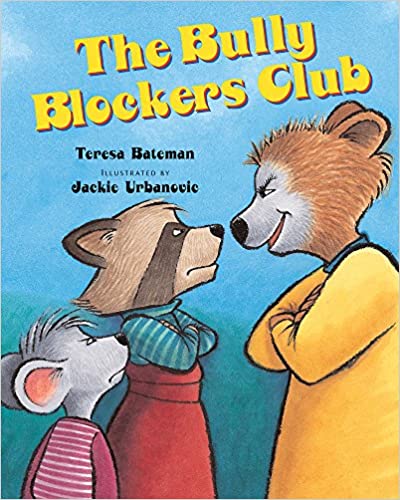 From Bookshop.org: "Lotty Raccoon is excited. This year she has a new teacher, new backpack, and new shoes. But her enthusiasm quickly wanes when Grant Grizzly begins bullying her. At the advice of her brother and sister, Lotty tries ignoring Grant and making a joke of it all, but neither approach works. When her parents hear about Grant, Lotty's dad talks to the teacher. Although the teacher speaks to Grant and Lotty, now Grant just bullies her when no adult is around. After talking to her family again, Lotty comes up with an idea. She notices other kids are being bullied by Grant, too. She gathers everyone together and they form a club–The Bully Blockers Club. Now when Grant tries to bully someone, the other kids speak up. That gets an adult's attention, and Grant stops his bullying!"
Author: Elizabeth Estrada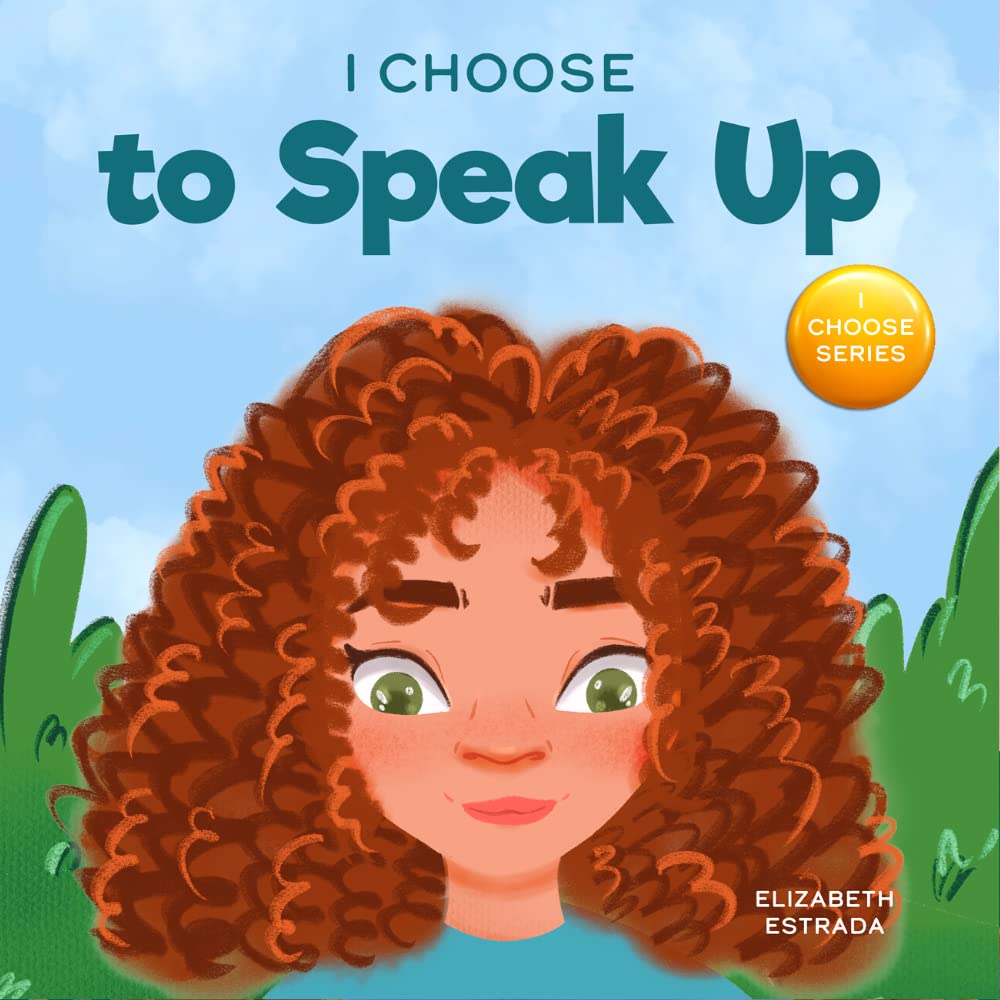 From Bookshop.org: "What happens when our children witnesses bullying, harassment, or discrimination? Or what do they do when it happens to them? In this rhyming story, children will learn what it means to speak up for themselves and for others. Through colorful illustrations and rhythmic rhymes, children will learn three different solutions – ask the bully to stop, ask an adult for help, and walk away."
Author: Bob Sornson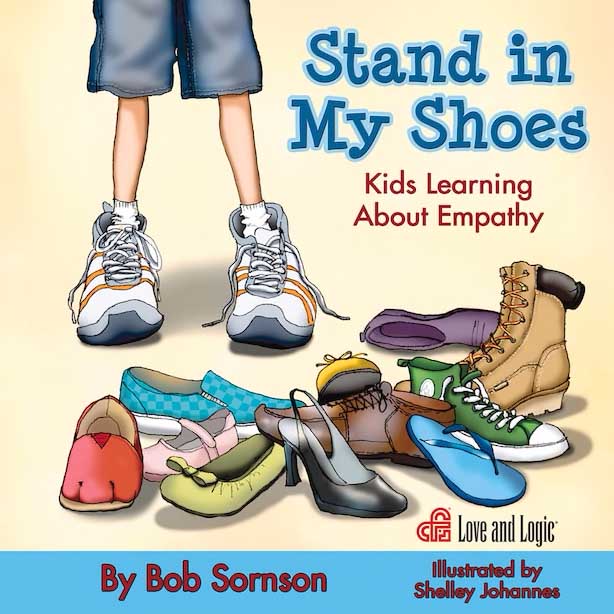 From Bookshop.org: "When Emily asks her big sister what the word empathy means, she discovers an answer that will change how she looks at people. Empathy is the ability to notice what other people feel. As she goes through her day, Emily learns more about the people on the bus, in school, and at home, than she guessed possible. And she learns how much people appreciate it when their feelings and experiences are noticed. This experience changes the way Emily looks at people, and perhaps it changes the way she is perceived by others. Through the eyes of young child, the reader experiences how people appreciate the simple kindness of someone noticing how they feel. Stand in My Shoes shows kids how easy it is to develop empathy toward those around them. Empathy is the foundation for all social skills and personal relationships, which make our lives richer and more beautiful. This book teaches young children the value of noticing how other people feel. We're hoping that many parents read it along with their children."
Author: Meg Gaertner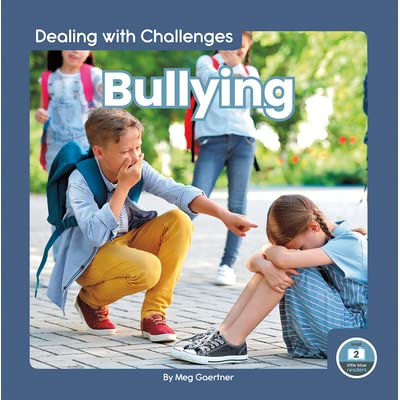 From Bookshop.org: "This title explains what bullying is, the many forms it takes, and how children can protect themselves and others from bullying. The book includes easy-to-read text and vibrant photos, making it a great choice for beginning readers. It also includes a table of contents, picture glossary, and index. This Little Blue Readers book is at Level 2, aligned to reading levels of grades K-1 and interest levels of grades PreK-2."
From learning empathy to understanding healthy friendships, my Anti-Bullying book list over on Bookshop.org has even more titles to choose from!
This post contains affiliate links. I may earn a small commission, at no cost to you, if you choose to make a purchase.