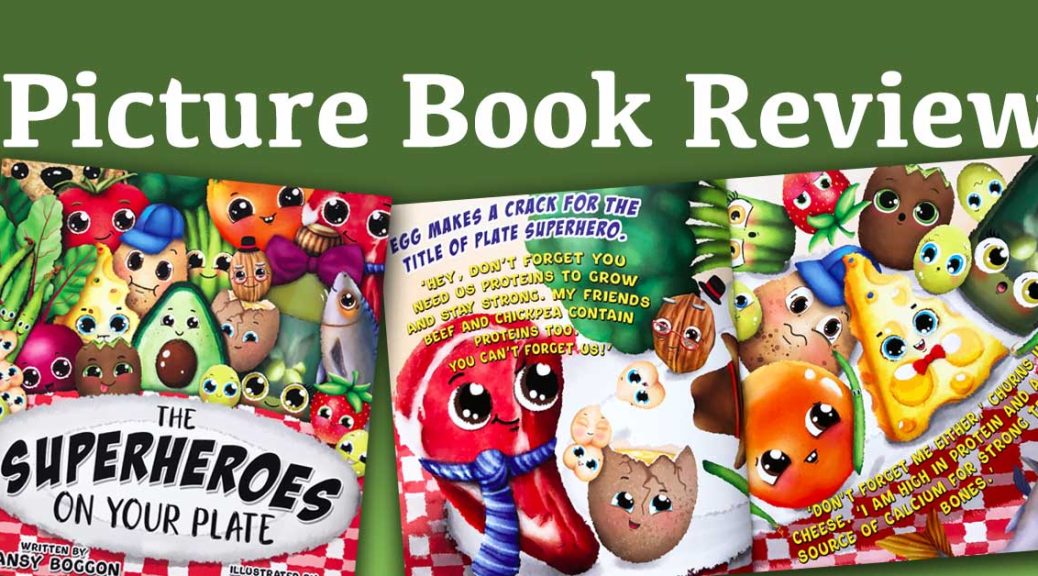 Battle Picky Eating with 'The Superheroes On Your Plate'
Battle Picky Eating with 'The Superheroes On Your Plate'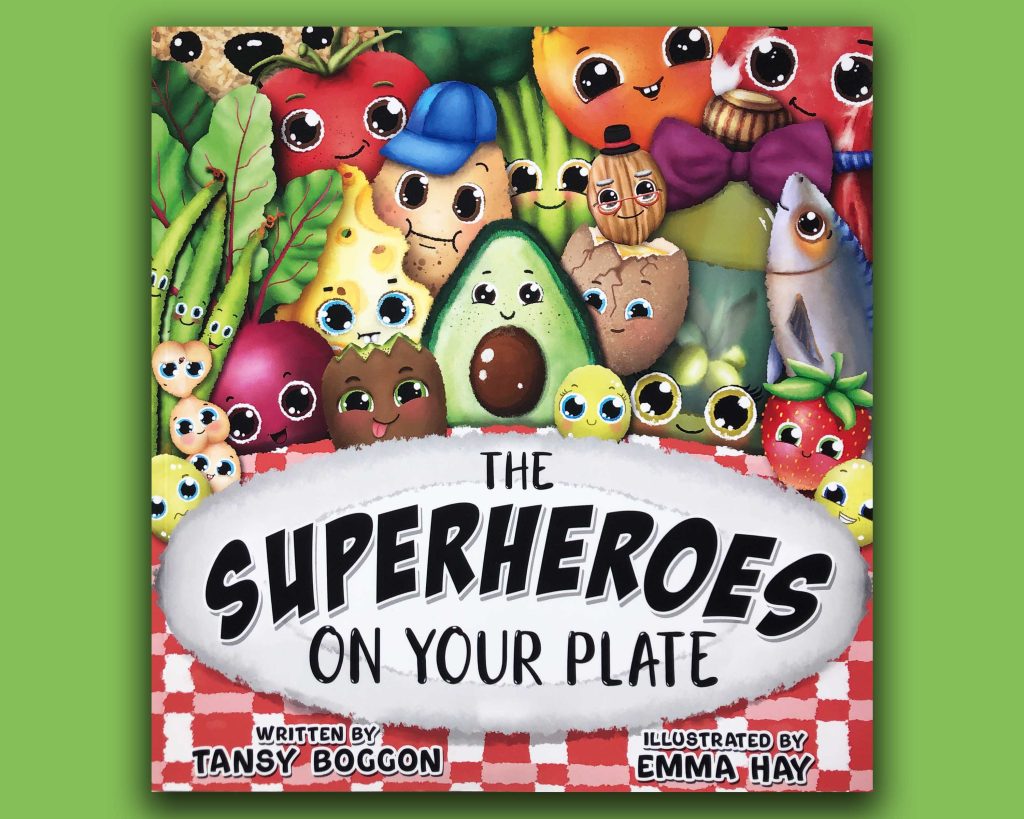 Foods Fight It Out To Be The Best
It's a very competitive contest as all of the foods from the food groups battle it out in 'The Superheroes On Your Plate' by Tansy Boggon and Emma Hay. The fats begin the fight before the fruits jump into the spotlight. Next come the veggies and proteins and finally the grains take a stab at the top title. Before a winner is declared, you and your child will learn so much about the health benefits of a wide variety of foods.
In a contest for the title of THE SUPERHERO ON YOUR PLATE, every food at the dinner table wants to be declared the winner. Who will make it onto your plate? Let's find out…

The Superheroes On Your Plate by Tansy Boggon and Emma Hay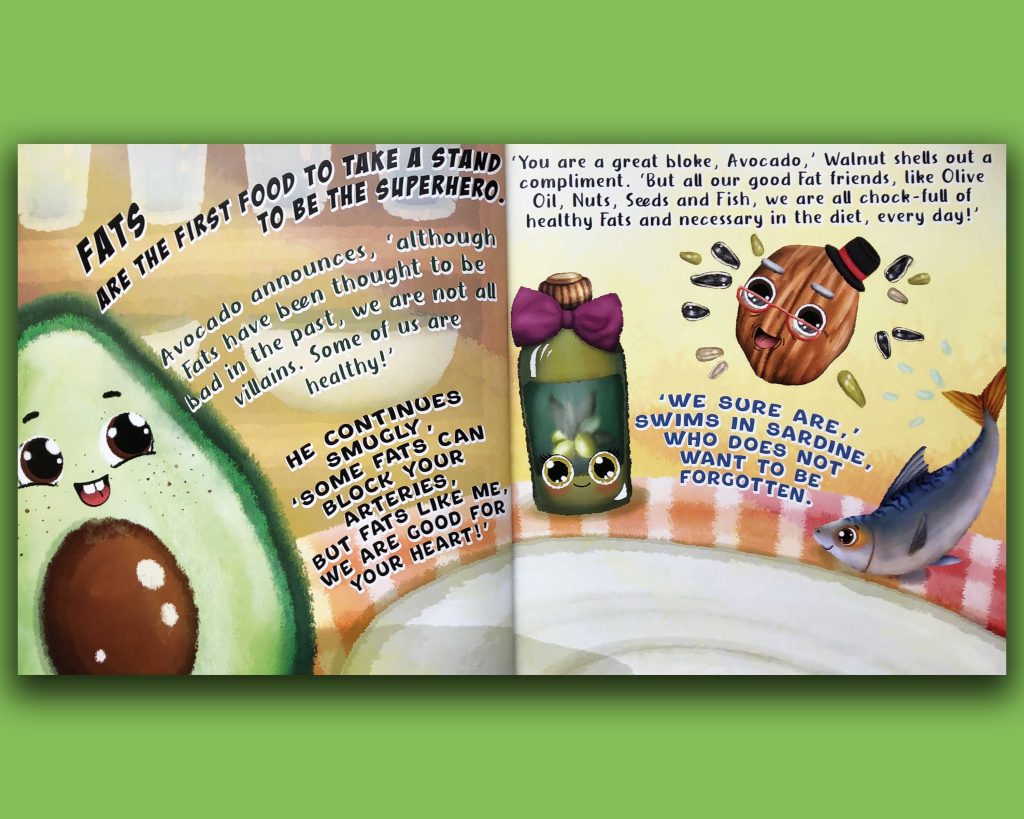 A Kid-Friendly Way To Learn About Nutrition
It can be difficult to explain healthy eating and nutrition to children but this book makes it fun and easy. Tansy Boggons' educational picture book will help kids understand the benefits of different foods. They'll learn, for example, about vitamin c in oranges, how to combine certain foods to work as a team, and how to prepare potatoes with a splash olive oil instead of deep-frying them.
I really love this book as a conversation starter with kids about the importance of eating a wide variety of foods. Sometimes children can be picky eaters, but this picture book takes the stress out of discussing meal time and might help open your child up to trying new foods.
Brown rice, who had been too parched to say anything until now, steams in to challenge for the title of plate superhero. "Don't forget about us grains!" he splutters.

The Superheroes On Your Plate by Tansy Boggon and Emma Hay
Colourful, Adorable Illustrations
I have to say, Emma Hay's illustrations are just adorable! With chubby cheeks and big round eyes, Hays brings each food item to life in the cutest possible way. Children will be instantly drawn to these bright and vibrant pictures as they follow along with the battle of the foods.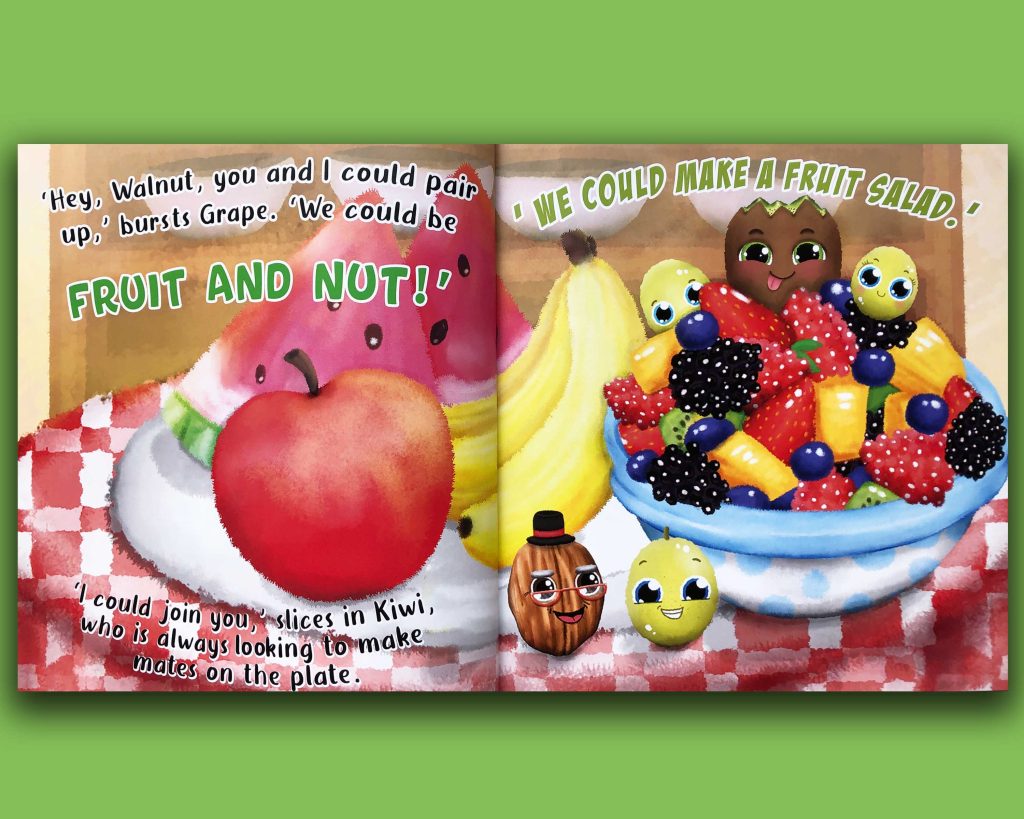 Final Thoughts
It's no secret that kids love superheroes, and this book turns healthy foods into strong, agile characters with extraordinary abilities. 'The Superheroes On Your Plate' by Tansy Boggon and Emma Hay serves up an educational story about food nutrition and is the perfect way to get little ones excited about eating a wide variety of whole foods. Who knows, maybe they'll try something new tonight at the dinner table!
This post contains affiliate links. I may earn a small commission if you choose to make a purchase. As always, all opinions are my own.