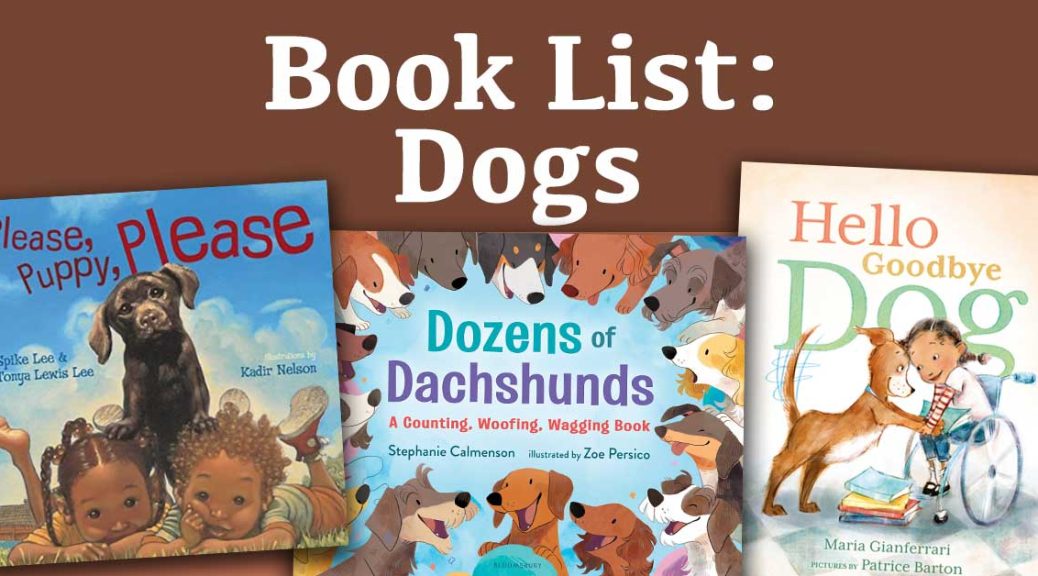 14 Picture Books Starring Furry and Lovable Dogs
14 Picture Books Starring Furry and Lovable Dogs
They're goofy, they're lovable, and they're part of the family. August 26 is National Dog Day so we're celebrating our four-legged friends with a fantastic list of picture books. Below are some of my favourites but to view and shop the full list, head over to my storefront on Bookshop.org.
Author: Maria Gianferrari
Illustrator: Patrice Barton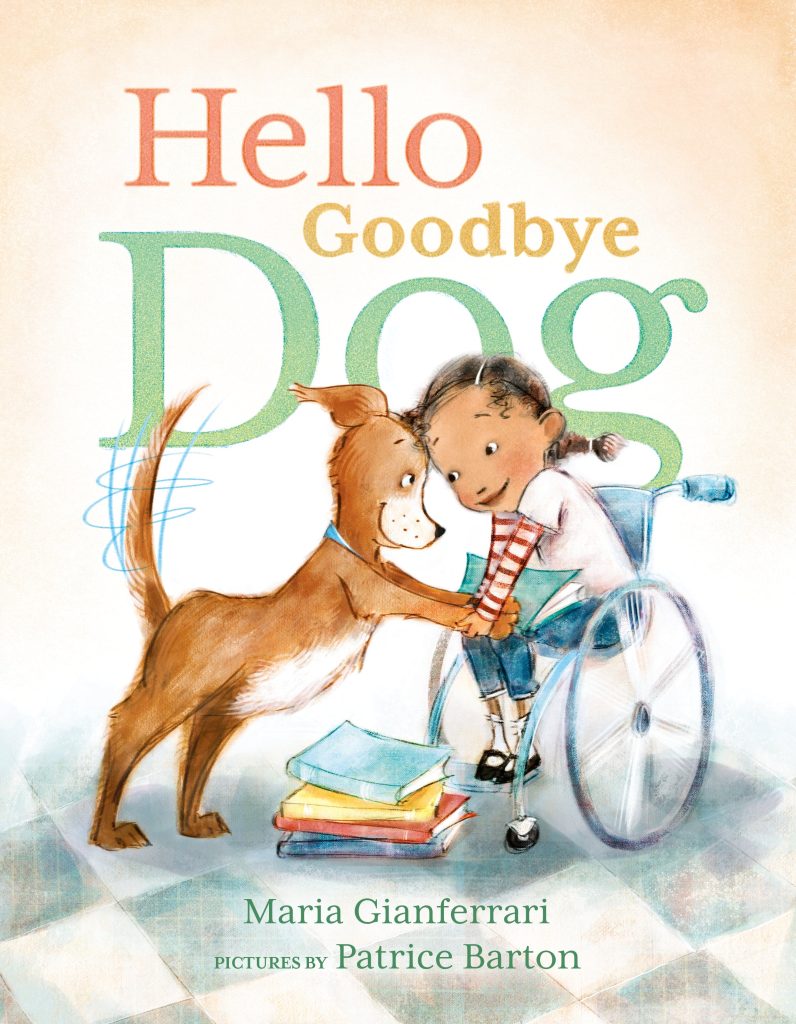 From Bookshop.org: "For Zara's dog, Moose, nothing is more important than being with his favorite girl. So when Zara has to go to school, WHOOSH, Moose escapes and rushes to her side. Hello, Moose Unfortunately, dogs aren't allowed at school and Moose has to go back home. Goodbye, Moose. But Moose can't be held back for long. Through a series of escalating escapes, this loyal dog always finds her way back to Zara, and with a little bit of training and one great idea, the two friends find a way to be together all day long."
Author: Kelly Dipucchio
Illustrator: Christian Robinson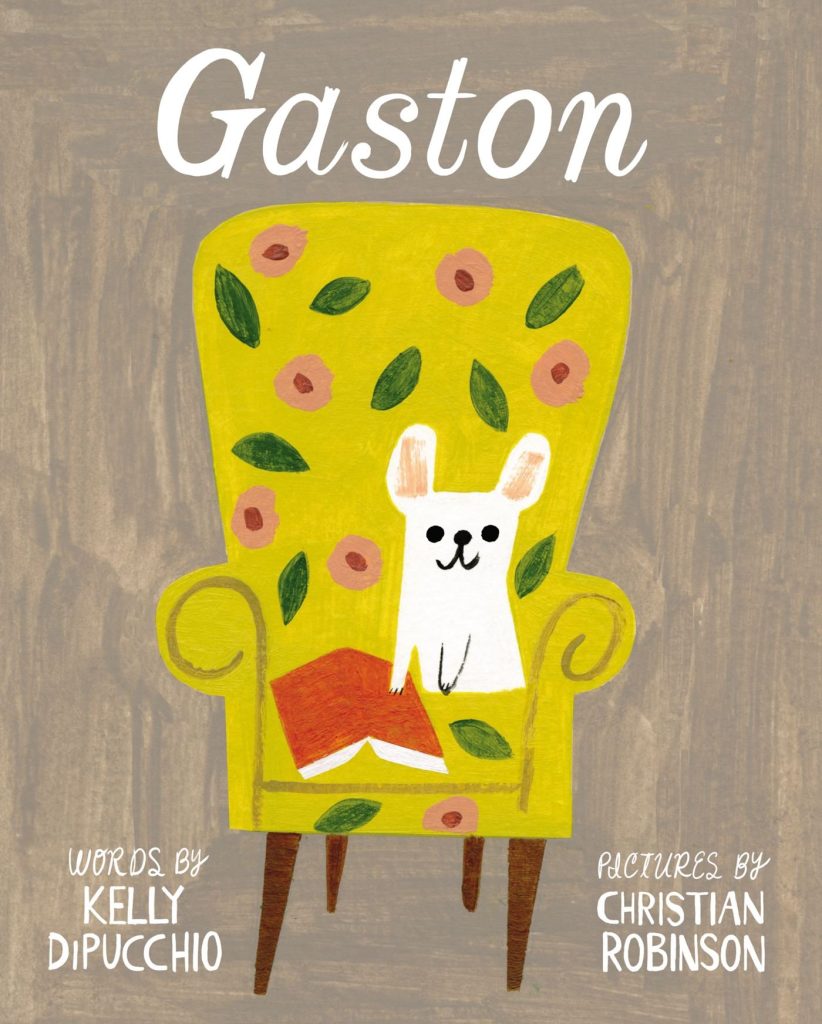 From Bookshop.org: "A bulldog and a poodle learn that family is about love, not appearances in this adorable doggy tale from New York Times bestselling author Kelly DiPucchio and illustrator Christian Robinson. This is the story of four puppies: Fi-Fi, Foo-Foo, Ooh-La-La, and Gaston. Gaston works the hardest at his lessons on how to be a proper pooch. He sips–never slobbers! He yips–never yaps! And he walks with grace–never races! Gaston fits right in with his poodle sisters. But a chance encounter with a bulldog family in the park–Rocky, Ricky, Bruno, and Antoinette–reveals there's been a mix-up, and so Gaston and Antoinette switch places. The new families look right…but they don't feel right. Can these puppies follow their noses–and their hearts–to find where they belong?"
Author: Melanie Shankle
Illustrator: Laura Watkins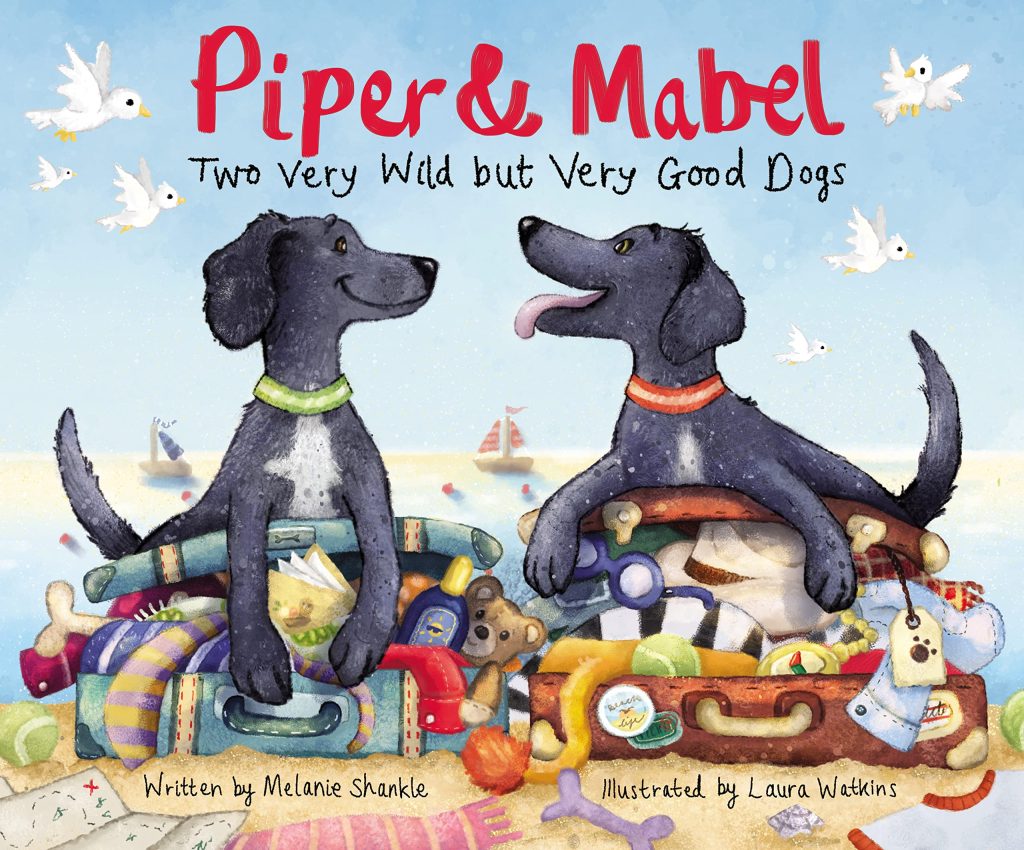 From Bookshop.org: "If you are a dog lover, you will enjoy New York Times bestselling author Melanie Shankle's debut children's book, Piper & Mabel. Melanie shares the adventures of her two very wild but very good dogs, Piper and Mabel, who have an experience of their own when their owners plan a vacation to the beach. The dog duo is shocked to discover they won't be joining their people on the trip. Instead, they're headed to doggie day care at the Happy Trails Ranch, where they create all kinds of mischief when they discover the accommodations are not exactly what they were expecting. And when they decide to take matters into their own paws, they end up on one crazy journey."
Author: Jessica Kensky & Patrick Downes
Illustrator: Scott Magoon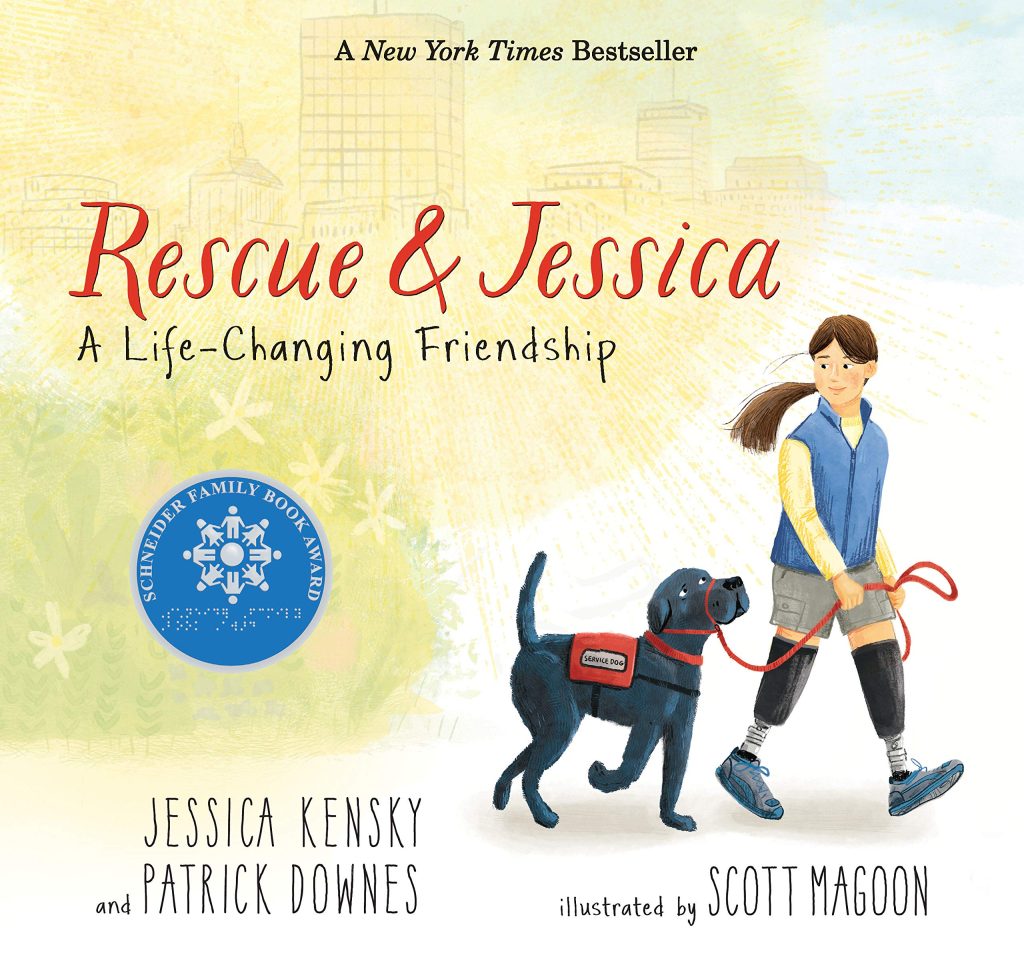 From Bookshop.org: "Rescue thought he'd grow up to be a Seeing Eye dog, but when he gets the news that he's better suited to being a service dog, he's worried that he's not up to the task. Then he meets Jessica, a girl whose life is turning out differently than the way she'd imagined it, too. Now Jessica needs Rescue by her side to help her accomplish everyday tasks. And it turns out that Rescue can help Jessica see after all: a way forward, together, one step at a time. Based on a real-life partnership, this 2019 Schneider Family Book Award Winner features an endnote from the authors about service dogs, including their real-life best friend and black lab, Rescue."
Author: Janet Stevens and Susan Stevens Crummel
Illustrator: Janet Stevens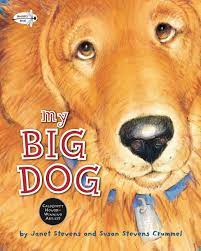 From Bookshop.org: "A hilarious, bestselling cat-and-dog story returns as a Dragonfly paperback! Merl the Cat's pampered life is turned upside down when a little golden retriever puppy moves into the house. Merl tells the story of how he tries his best to oust the newest member of his household. Thwarted at every turn by the ever-growing puppy, he finally comes to terms with the presence of his big dog. Hilarious illustrations by Caldecott Honor winner Janet Stevens make this one story kids will ask to read again and again!"
Author: Tonya Lewis Lee and Spike Lee
Illustrator: Kadir Nelson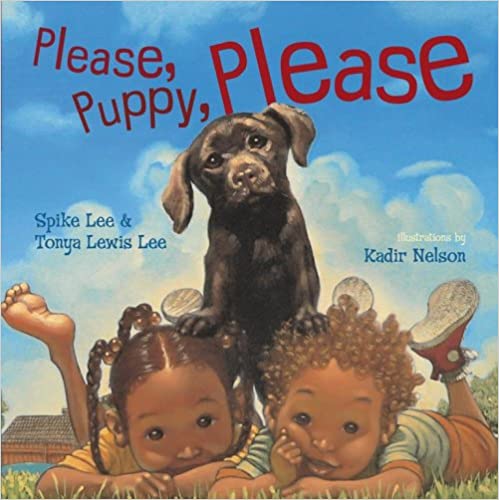 From Bookshop.org: "What happens when a couple of high-energy toddlers meet their match in an adventurous pup who has no plans of letting up? Irresistible illustrations by Coretta Scott King Award winner Kadir Nelson unleash countless memorable moments of toddlerhood and puppyhood, which families with four-legged friends will enjoy over and over again."
Author: Michael Relth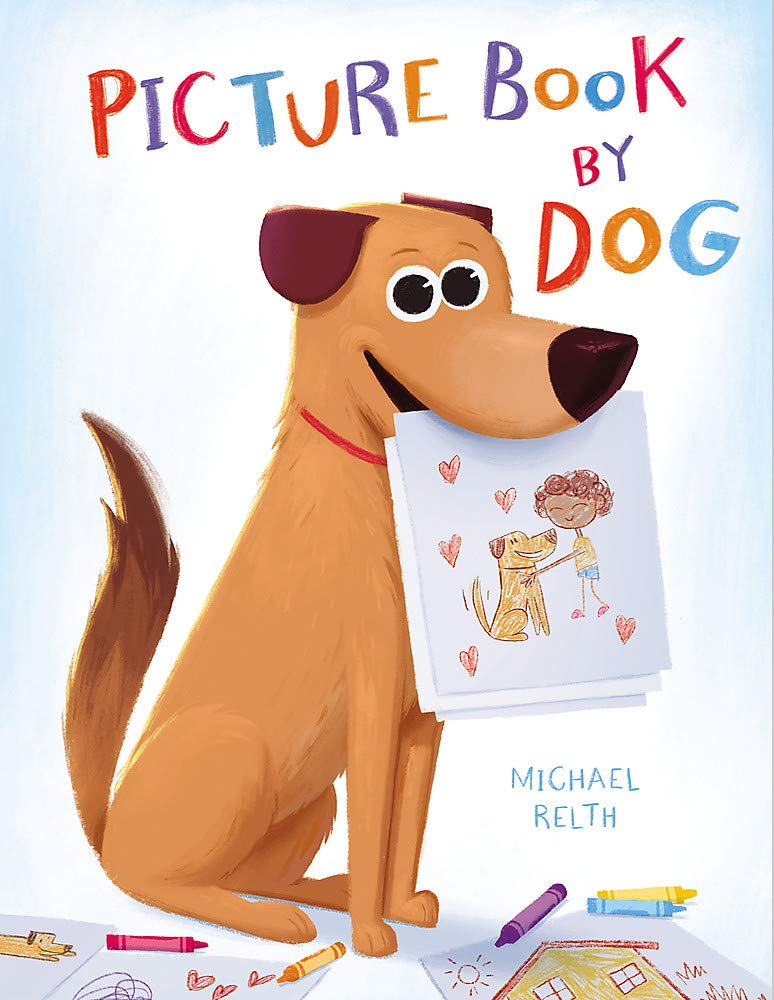 From Bookshop.org: "In a pitch-perfect debut, animator Michael Relth channels the voice — and artwork! — of a loyal pup sharing the simple, sweet, and funny rhyming story of finding a forever family. It's a clever take on a dog's journey from being lost to found — from shelter to home. Ideal for pet owners, animal enthusiasts and growing families, Picture Book by Dog is brimming with heart and highlights the power of belonging."
Author: Kate DiCamillo
Illustrator: Harry Bliss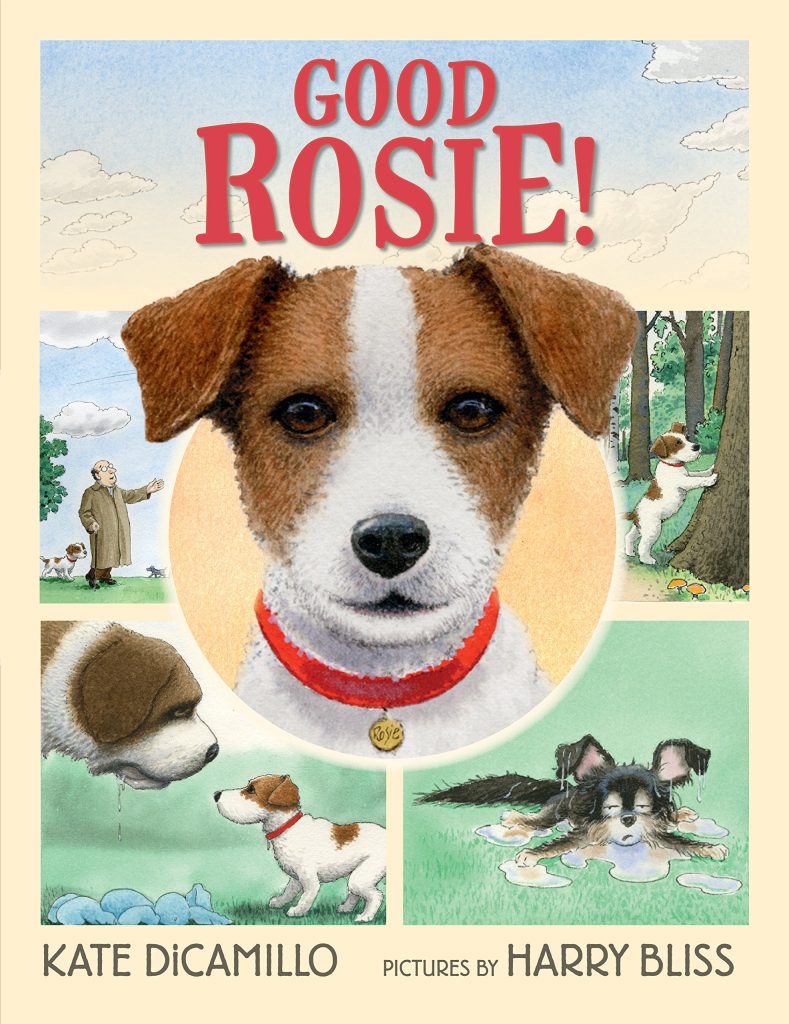 From Bookshop.org: "Beloved storyteller Kate DiCamillo and cartoonist Harry Bliss introduce some delightfully doggy dogs in a warm, funny tale of a timid pup who needs a friend. Rosie is a good dog and a faithful companion to her owner, George. She likes taking walks with George and looking at the clouds together, but the closest she comes to another dog is when she encounters her reflection in her empty dog bowl, and sometimes that makes Rosie feel lonely. One day George takes Rosie to the dog park, but the park is full of dogs that Rosie doesn't know, which makes her feel lonelier than ever. When big, loud Maurice and small, yippy Fifi bound over and want to play, Rosie's not sure how to respond. Is there a trick to making friends? And if so, can they all figure it out together?"
Author: Lauren Tarshis
Illustrator: Lisa Bronson Mizoff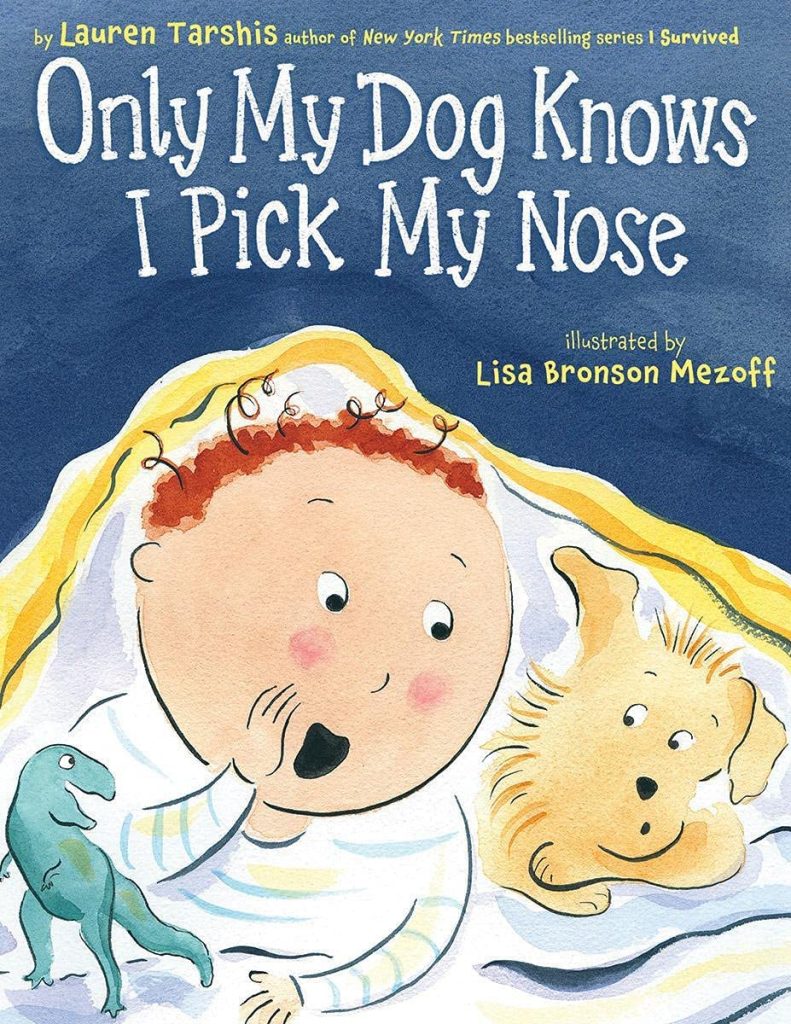 From Bookshop.org: "To the outside world, it might look like you do everything right: eat your broccoli, share your toys, and behave in the bath. But what about the moments when no one is looking, and your messier, mushier, scared-ier self is revealed? The only one who knows is… the loyal dog friend who sees it all and still loves you just the way you are. This celebration of friendship, loyalty, and unconditional love with man's — and child's — best friend is sure to delight and entertain readers of all ages. Laugh along with recognition and delight in this ode to being true to yourself. With tender, humorous text from New York Times bestselling author Lauren Tarshis, and joyful, expressive watercolors from artist Lisa Mezoff, this sweet book presents a validating message of confidence, empowerment, and unconditional love."
Author: Tammy Tomlinson
Illustrator: Kierstan Eagan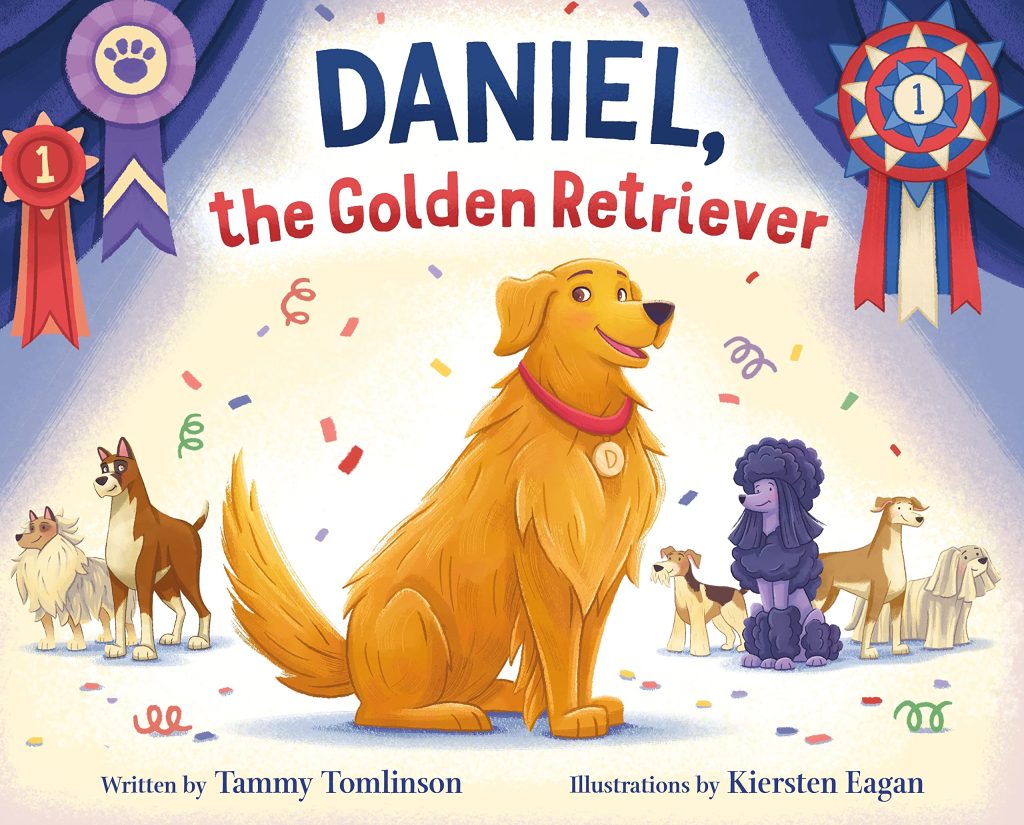 From Bookshop.org: "Daniel is a very good boy. He is happy to be back at the dog show. Why wouldn't he?! He gets bathed and brushed and all the pets and pats from the humans who come to meet him (that's his favorite part). Getting the big red, white, and blue ribbon is important and his sights are set on it. But when Daniel experiences the unexpected, he has to find perspective on what winning truly means to him. Based on a true story, Daniel's experience at the dog show brought support and praise from his numerous fans, who are always rooting for the underdog."
Author: Stephanie Calmenson
Illustrator: Zoe Persico
From Bookshop.org: "An exuberant counting story featuring delightful dachshunds in creative costumes, inspired by the real, and hilarious, dachshund parades, for fans of Can I Be Your Dog? Dozens of dachshunds in clever costumes are the stars of a woofing, wagging costume parade! How many
dogs can you count? Dressed up as birds, bees, books, dinosaurs, and other delightful surprises, each new pair, trio, and group adds to the excitement. When the parade is through, there's a joyous jamboree, complete with a sing-along, bark-along dachshund song. Additional back matter highlights all the different sizes, coats, colors, and patterns of this beloved breed."
Author: Kathy Stinson
Illustrator: Brandon James Scott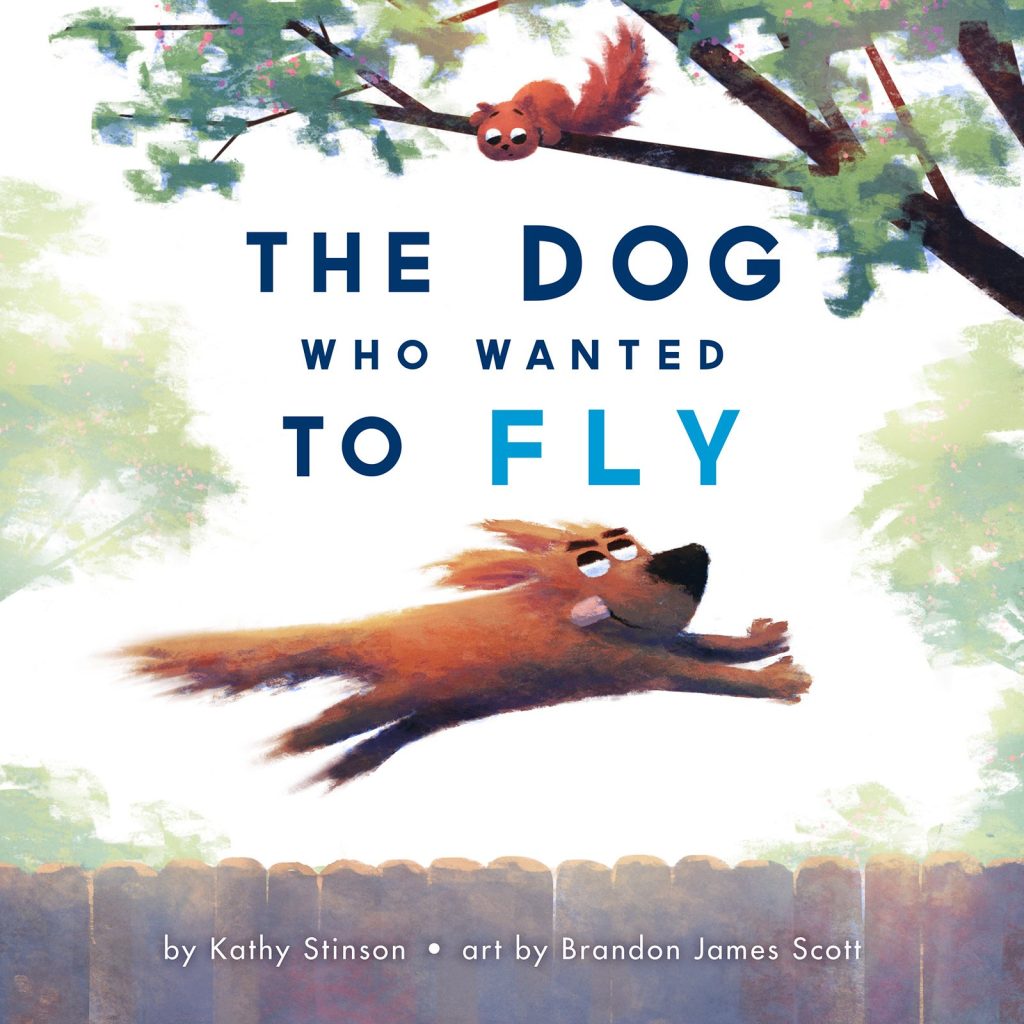 From Bookshop.org: "Meet Zora: a dog with a big dream and an even bigger personality. All Zora wants to do is learn how to fly so she can catch that pesky squirrel in her yard. But try as she might to prove to her friend Tully–a skeptical cat–that dogs truly can fly, nothing seems to work. Until Zora finds the right motivation, that is.Kathy Stinson's charming story of perseverance is beautifully brought to life by Brandon James Scott's exuberant and wonderfully expressive illustration. Touching on themes of optimism and determination in the face of failure, The Dog Who Wanted to Fly is a book anyone–even a cat–will love."
Author: Chris Chatterton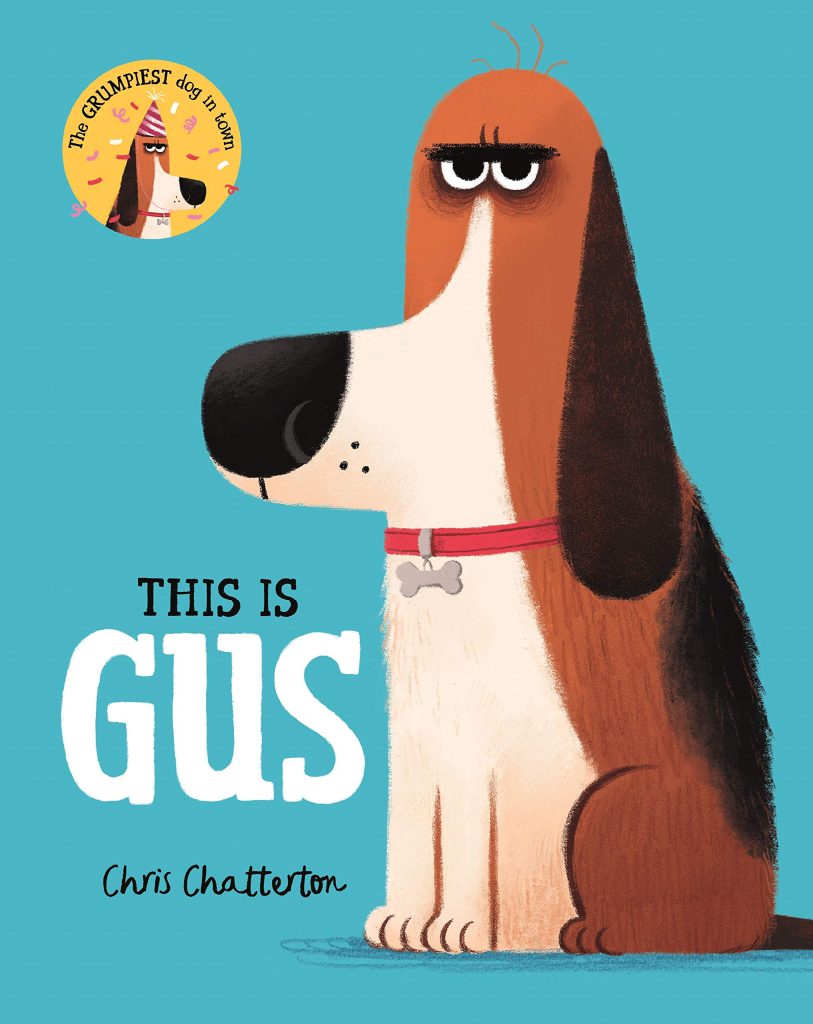 From Bookshop.org: "Meet Gus. He is one grumpy dog who doesn't like much of anything, especially making new friends. So what will Gus do when a little puppy comes barking into his life? Readers are invited to giggle their grumps away with Gus and his adorable, new puppy friend in this hilarious picture book by Chris Chatterton."
Author: Alexandra Day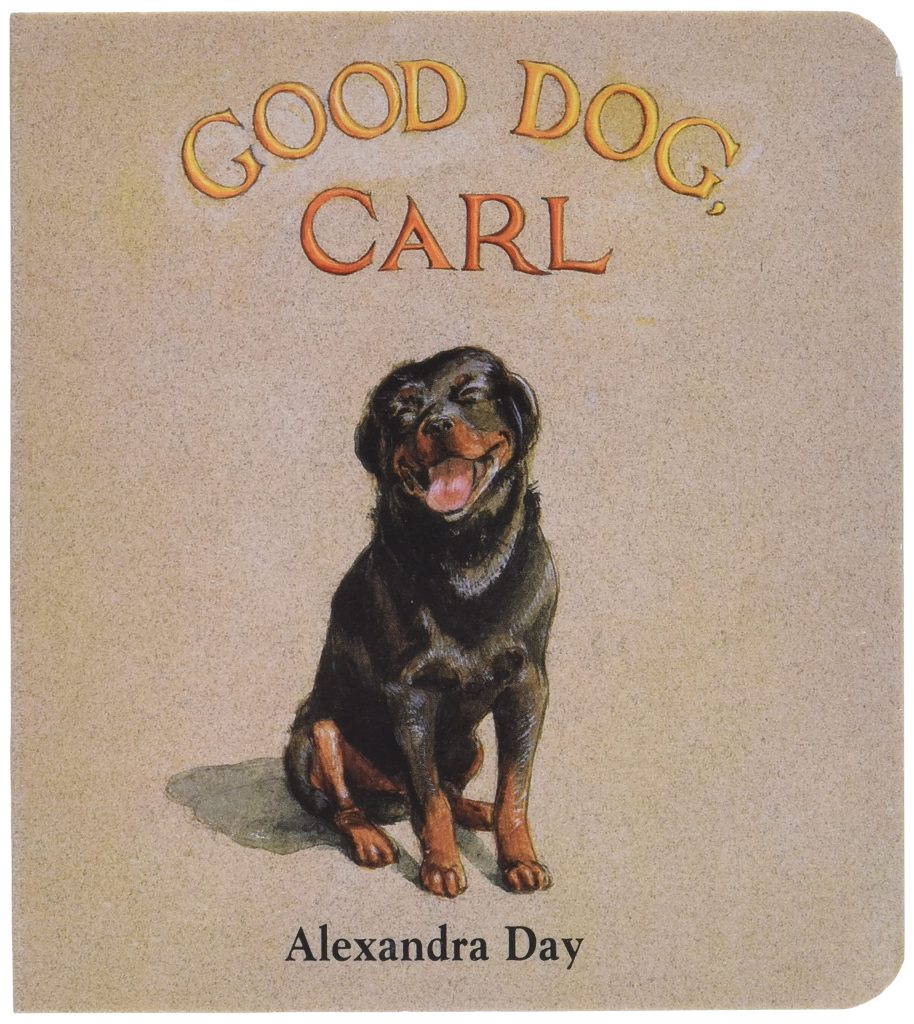 From Bookshop.org: "Available in paperback for the first time, the modern classic that introduced the beloved baby-sitting rottweiler to the world."
To view and shop the full list of furry and lovable picture books about dogs, head over to my storefront on Bookshop.org.
This post contains affiliate links. I may earn a small commission if you choose to make a purchase.