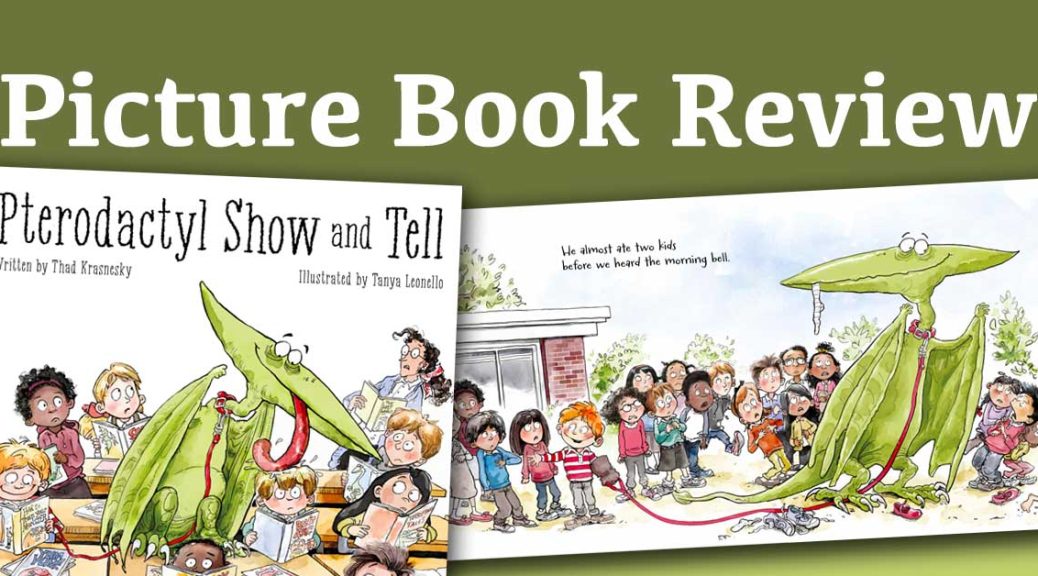 A Playful Pet Leaves Students Petrified in 'Pterodactyl Show and Tell'
A Playful Pet Leaves Students Petrified in 'Pterodactyl Show and Tell'
Author: Thad Krasnesky
Illustrator: Tanya Leonello
Publisher: Flashlight Press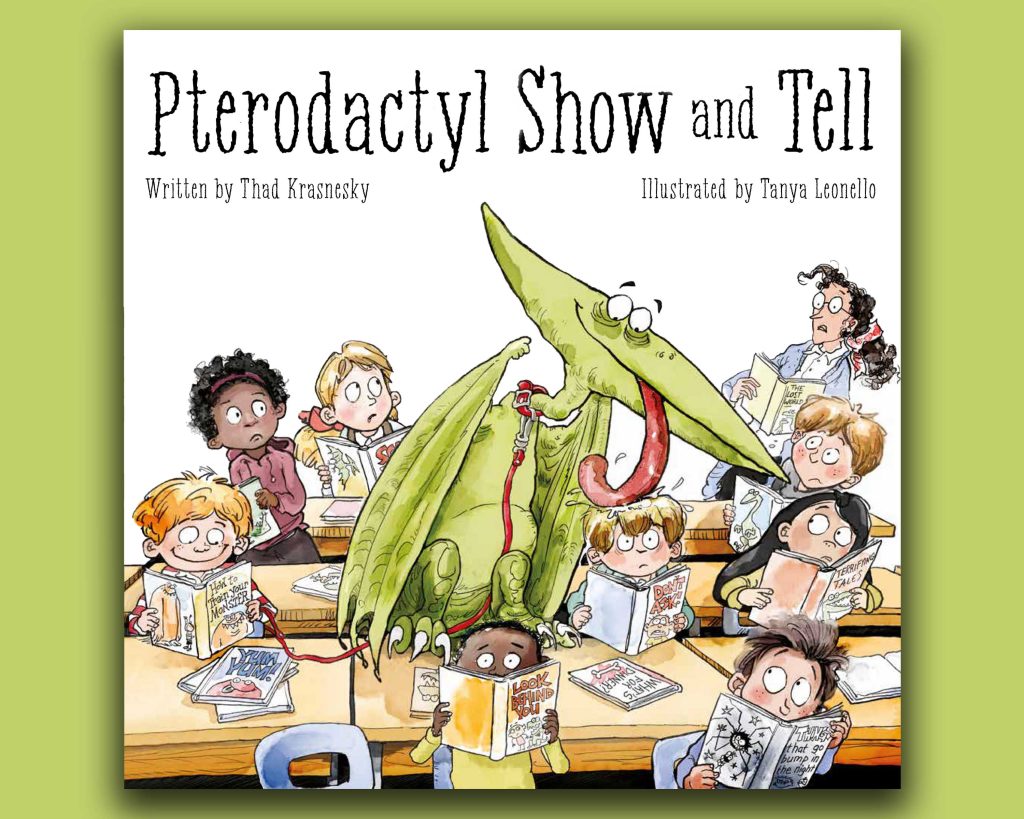 A Silly Story About Show and Tell
It's show and tell day at elementary school and one little boy isn't bringing in his favourite toy or an unusual knick-knack. Instead, he's bringing in his pet pterodactyl!
Causing chaos during art and music and mayhem at recess, the prehistoric creature follows the boy around as he goes about his regular day at school.
In reading we sat quietly and no one made a squeak. In recess we enjoyed a game of lively hide-and-seek.

Pterodactyl Show and Tell by Thad Krasnesky and Tanya Leonello
Will the boy and his playful pet make it to show and tell and through the full day at school? You'll have to pick up a copy of 'Pterodactyl Show and Tell' to find out!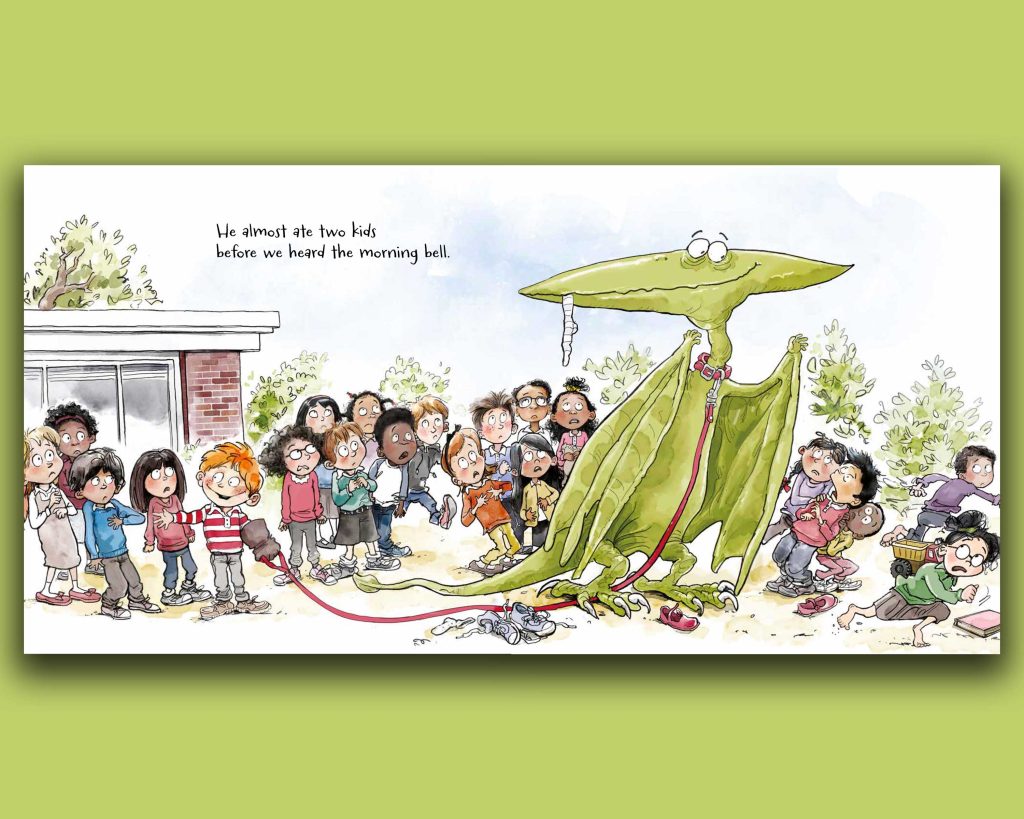 A Puppy-Like Prehistoric Pet
With the students cowering in fear, the massive pterodactyl licks their heads and acts like a harmless puppy. Tanya Leonello brings the humungous, prehistoric pet to life with her playful illustrations. Young readers will love to see the pterodactyl's dog-like characteristics; on a leash with a collar and its tongue flopping out the side of its mouth, as if it's nothing more than a sweet pup.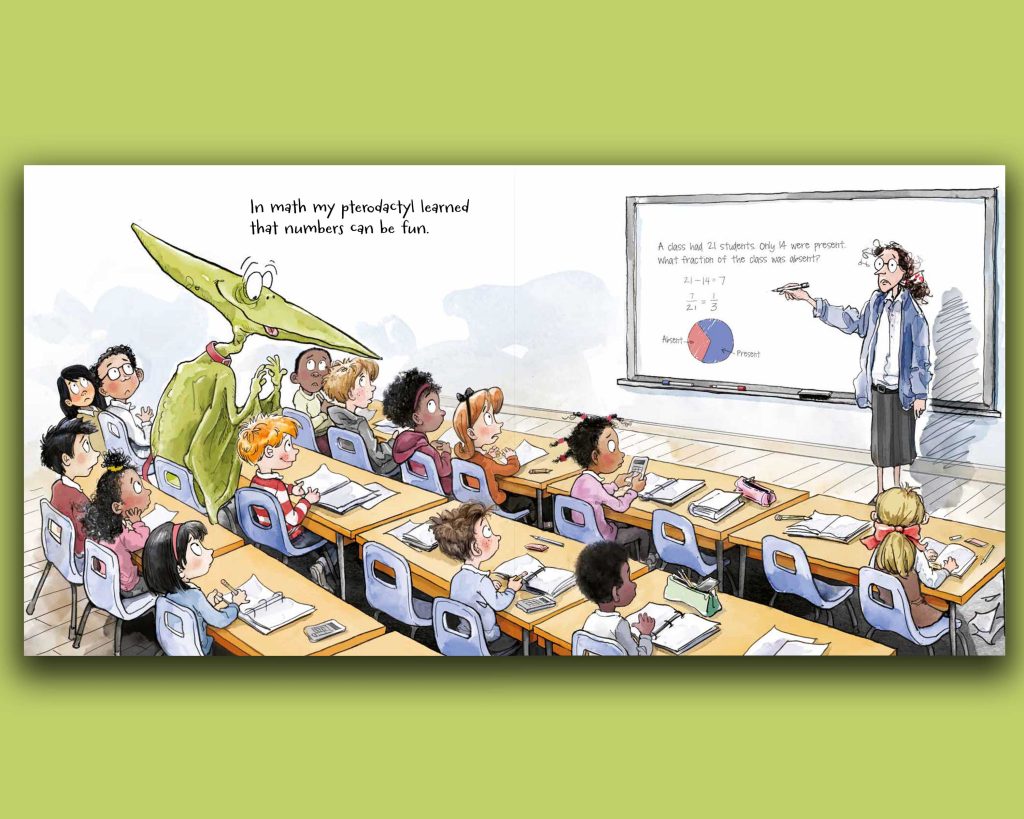 Challenging New Vocabulary
In 'Pterodactyl Show and Tell', children will add a challenging new word to their vocabulary. Thad Krasnesky's rhyming and repetitive story will help them practice pronouncing 'pterodactyl' and commit it to memory. This book also opens up a discussion about silent the letter 'p' and offer an early lesson for little ones in phonotactics.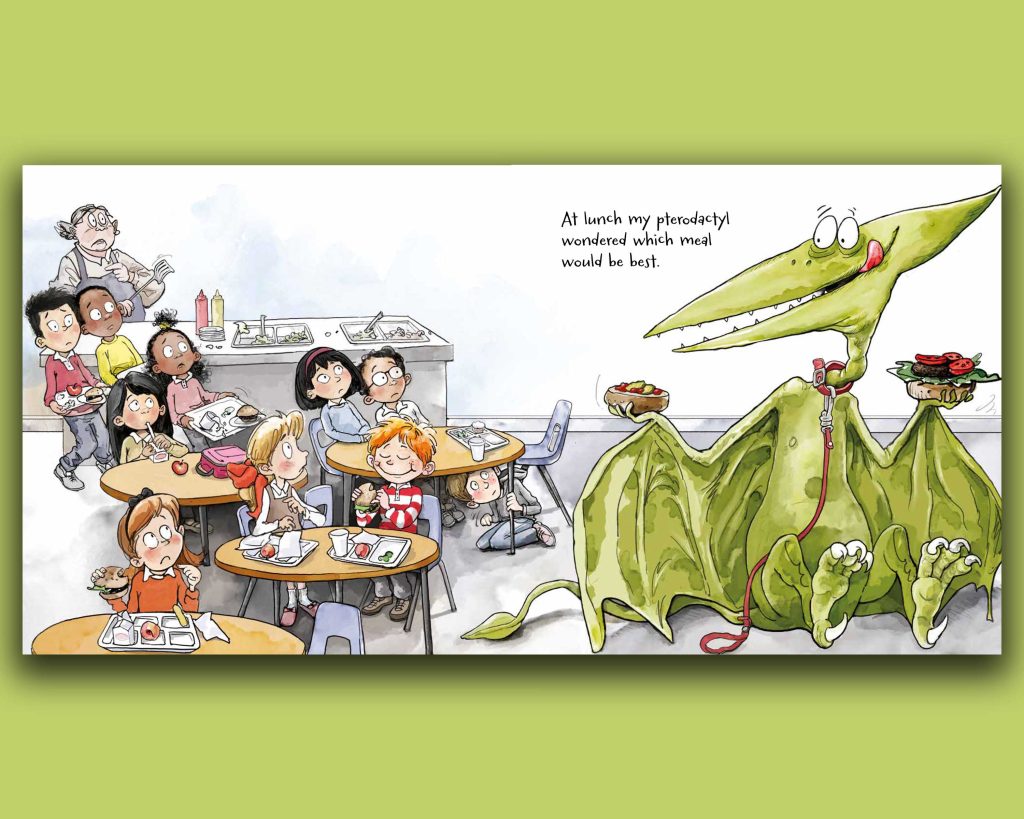 Final Thoughts
'Pterodactyl Show and Tell' is a playful and funny read for children who love dinosaurs or imagining silly scenarios. Thad Krasnesky and Tanya Leonello's preposterous story is a fantastic addition to your bookshelf that is sure to expand your child's vocabulary.
This post contains affiliate links. I may earn a small commission if you choose to make a purchase.