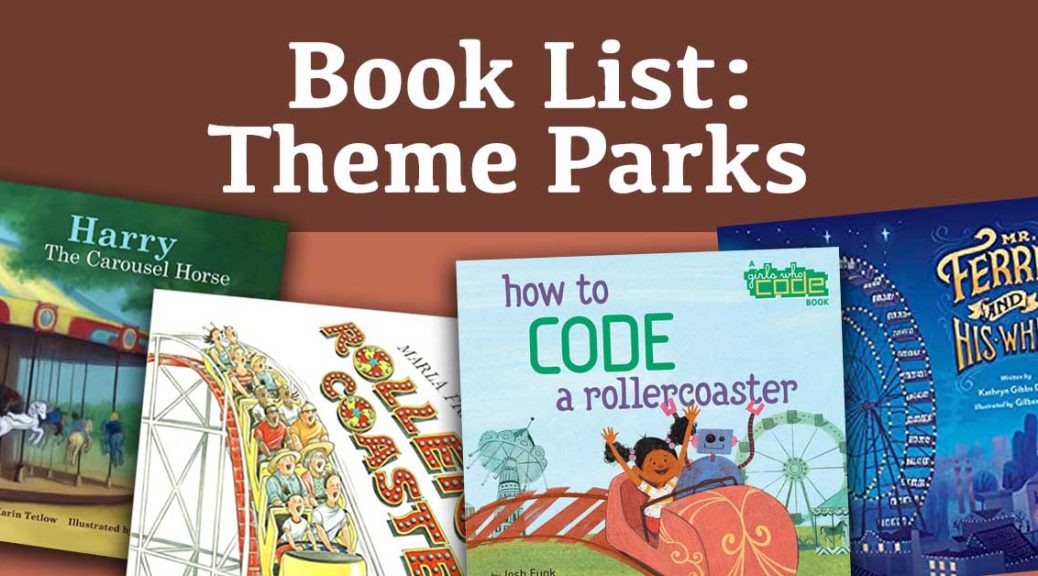 14 Thrilling Picture Books About Theme Parks and Carnival Rides
14 Thrilling Picture Books About Theme Parks and Carnival Rides
One of my favourite things to do in the summer months is visit a theme park or head to a fair or carnival in a small, rural community. There's something about the thrilling rides, flashing lights and overload of snacks and sweets that brings me right back to my childhood!
While he's still too little to ride a big rollercoaster, my toddler has ridden on a small coaster at a fall fair and he loved it! Now he's mesmerized by rollercoasters and loves to talk about them. One way we relive his thrilling coaster ride is by reading books about amusement parks. Here are 14 thrilling picture books about theme parks and carnival rides for the little adventure seeker in your life!
Author: Josh Funk
Illustrator: Sara Palacios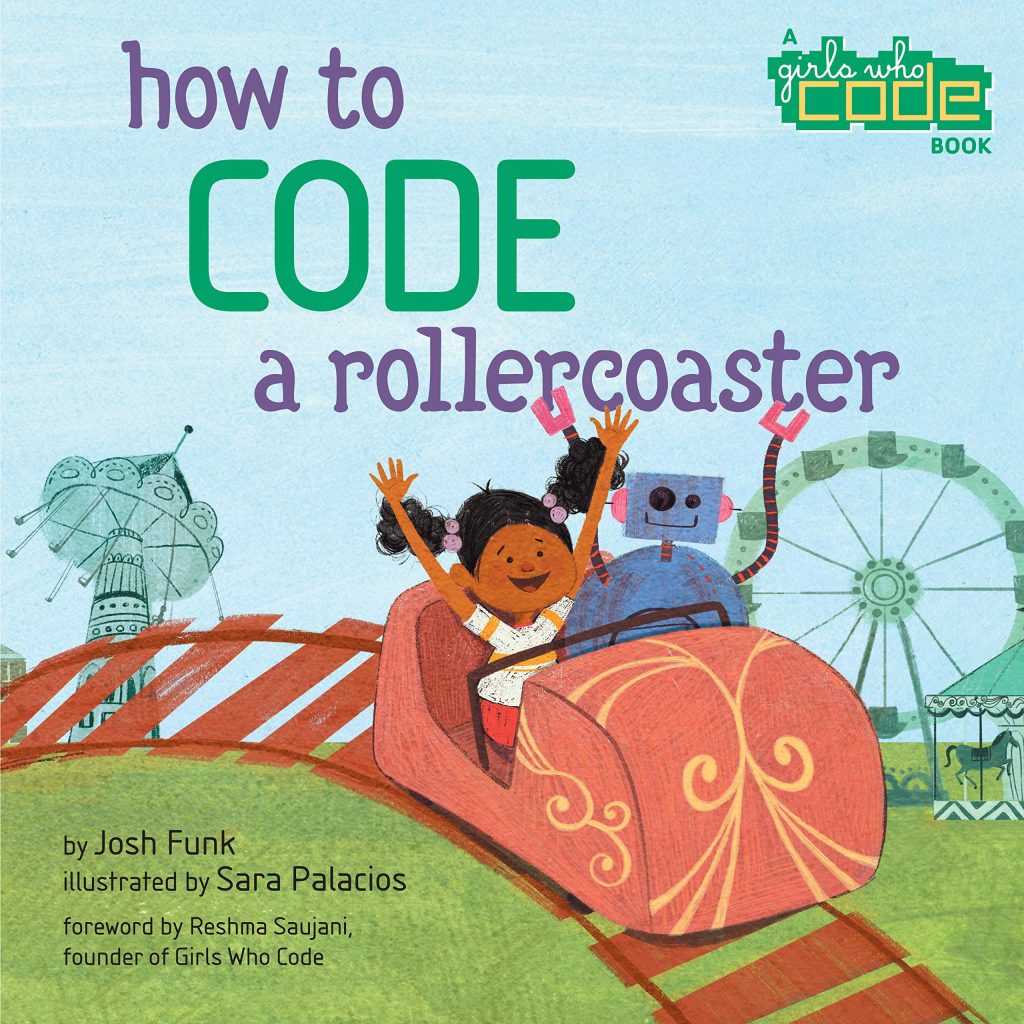 From Bookshop.org: "Pearl and Pascal take their coding adventures to the amusement park in this follow-up picture book from our Girls Who Code program! Pearl and her trusty rust-proof robot, Pascal, are enjoying a day out at the amusement park. Spinning teacups, ice cream, and of course: rollercoasters! Through the use of code, Pearl and Pascal can keep track of their ride tokens and calculate when the line is short enough to get a spot on the biggest ride of them all–the Python Coaster. Variables, if-then-else sequences, and a hunt for a secret hidden code make this a humorous, code-tastic day at the amusement park!"
Author: Gideon Sterer
Illustrator: Mariachiara Di Giorgio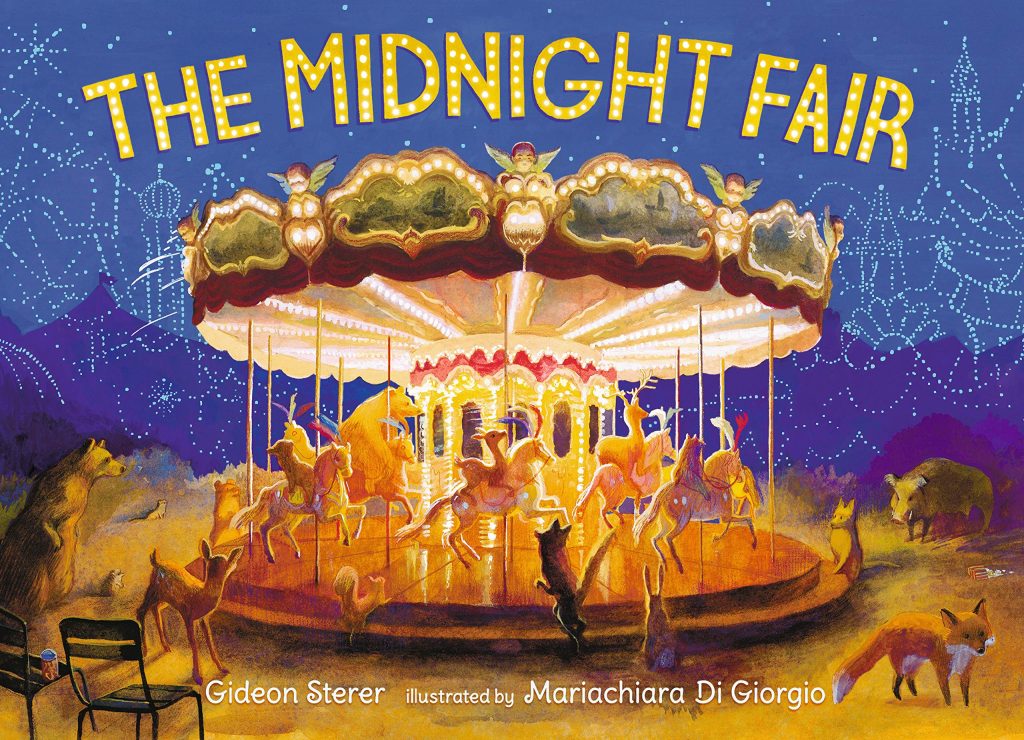 From Bookshop.org: "As darkness falls on the fairgrounds, the animals venture out of the woods for one magical, memorable night! An exhilarating wordless picture book. Far from the city, but not quite the countryside, lies a fairground. When night comes and the fair is empty, something unexpected happens. Wild animals emerge from the forest, a brave raccoon pulls a lever, and the roller coasters and rides explode back into bright, neon life. It's time for the woodland creatures to head to the fair! In a gorgeous wordless picture book, author Gideon Sterer and illustrator Mariachiara Di Giorgio offer an exuberant take on what animals are up to when humans are asleep. Suffused with color and light, the panel illustrations celebrate the inherent humor and joy in deer flying by on chair-swings, a bear winning a stuffed bear, three weasels carrying a soft pretzel, and a badger driving a bumper car. With thrills both spectacular and subtle, Midnight Fair will have readers punching their tickets again and again to revel in this fantastic nocturnal world."
Author: Noah Lukeman
Illustrator: Cataline Nistor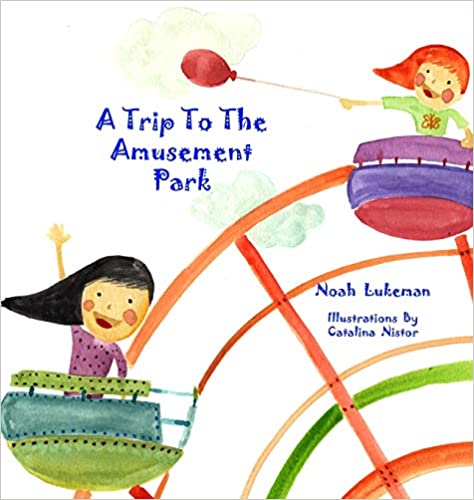 From Amazon.ca: "This fun, light-hearted book will make children feel as if they have taken a trip away! It describes all of their favorite rides and fun things to do at the amusement park! Around on the Ferris Wheel, down the lazy river, and spinning in teacups, this book is bound to keep children at the edge of their seats."
Author: Matthew Cordell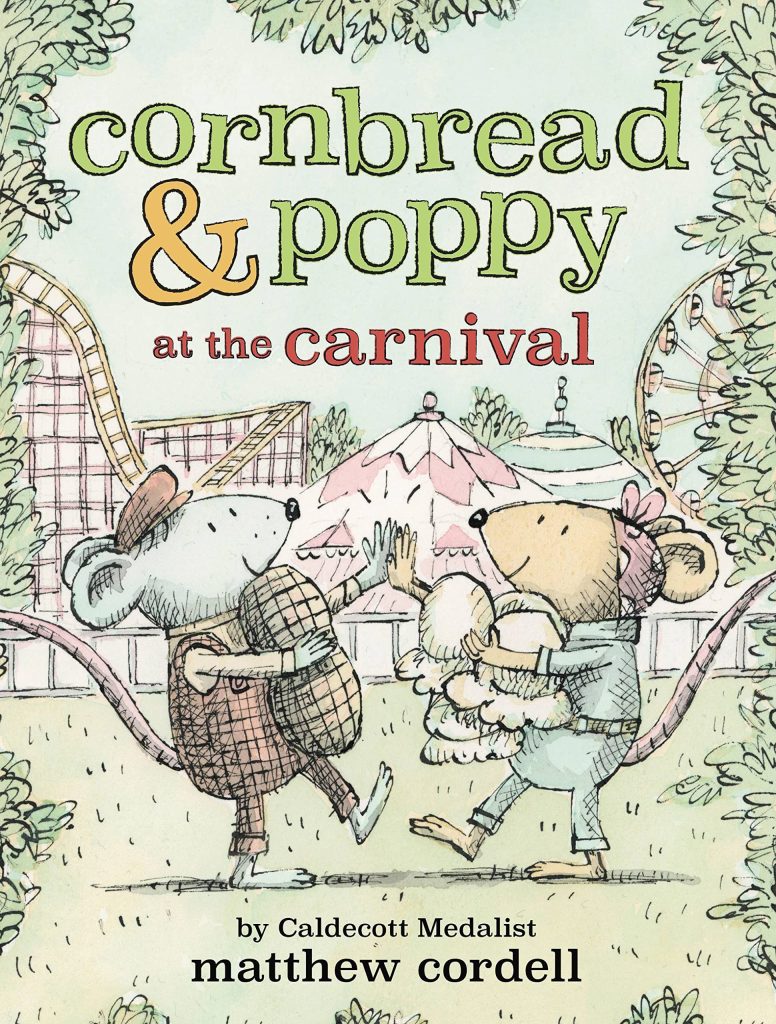 From Bookshop.org: "Poppy LOVES scary movies. Cornbread does not. Poppy ADORES runny cheese. Cornbread does not. Poppy can't WAIT to try a roller coaster. Cornbread…can. But Cornbread and Poppy are the best of friends, so when the Carnival rolls into town, Cornbread agrees to check it out. Their day promises to include fun games, yummy snacks, and big, big rides. What new things will these mice try? Celebrating both partnership and the value of what makes us individuals, young readers will find this classic odd couple irresistible as they encounter relatable issues with humor and heart."
Author: Mo Willems
From Bookshop.org: "Buckle up for twists, turns, and emotional loop-de-loops in the most roller coaster-y Pigeon book ever! The Pigeon WILL be ready. Will YOU!?"
Author: Marla Frazee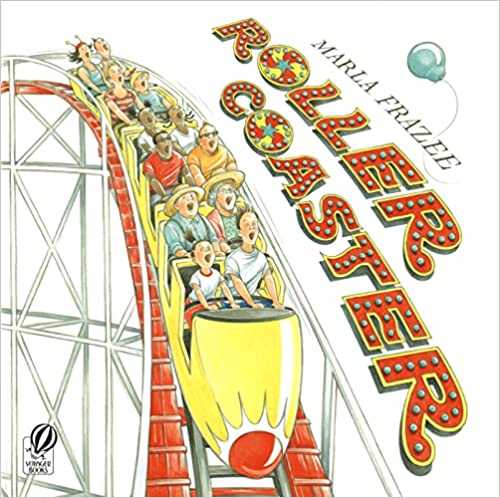 From Bookshop.org: "From Caldecott Honor-winning author-illustrator Marla Frazee, a thrilling picture book that takes readers up, up, up to the highest point of a roller coaster, where no book has ever gone before! Wheeeeeeee! This exhilarating amusement park visit begins with a line of prospective riders, eagerly awaiting their turn . . . with at least one person who has never done this before. Zooming, swerving, dipping, and diving, this delightful story featuring a breathtaking ride and a hilarious range of reactions, will help readers lose their roller coaster anxiety. Marla Frazee's witty narrative and slyly building of tension delivers an experience unlike any other and will have readers begging to take another ride."
Author: Grace Hansen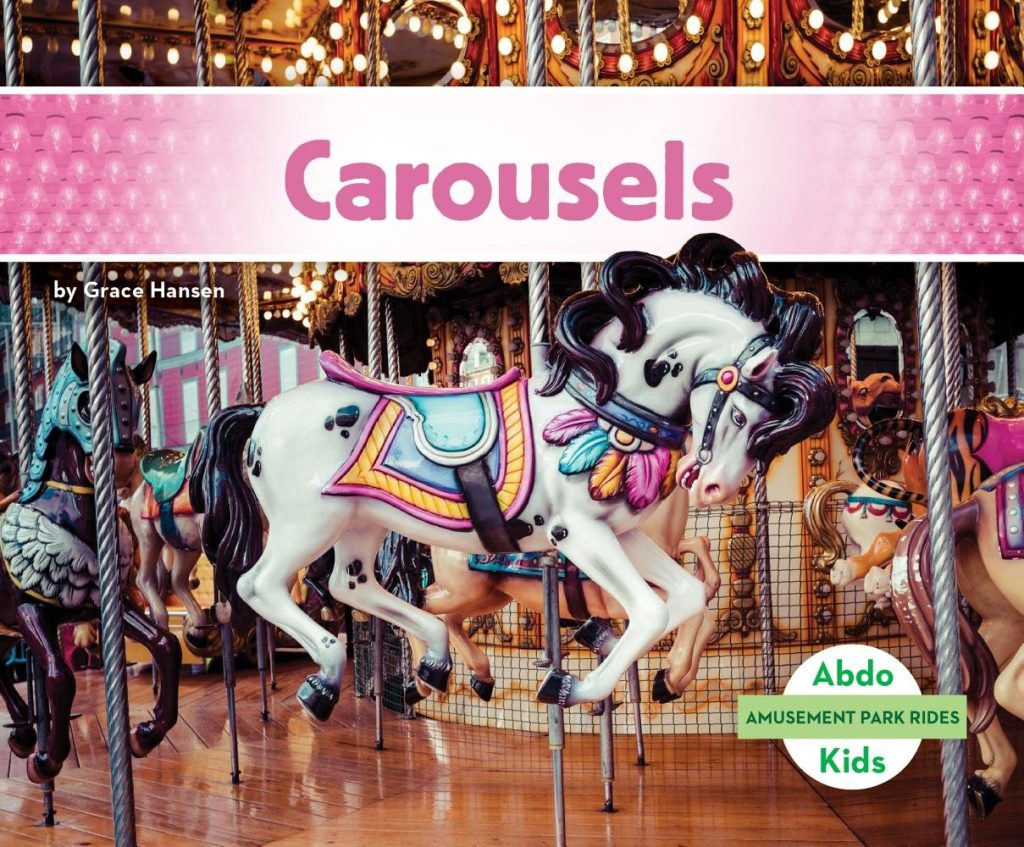 From Bookshop.org: "This title discusses the carousel's amazing history that began with a game played hundreds of years ago by Arab horsemen. The Italian crusaders who witnessed the game called it carosello, or little battle. Fast forward many years to the bright, loud, and colorful carousels we have today!"
Author: Maria Dek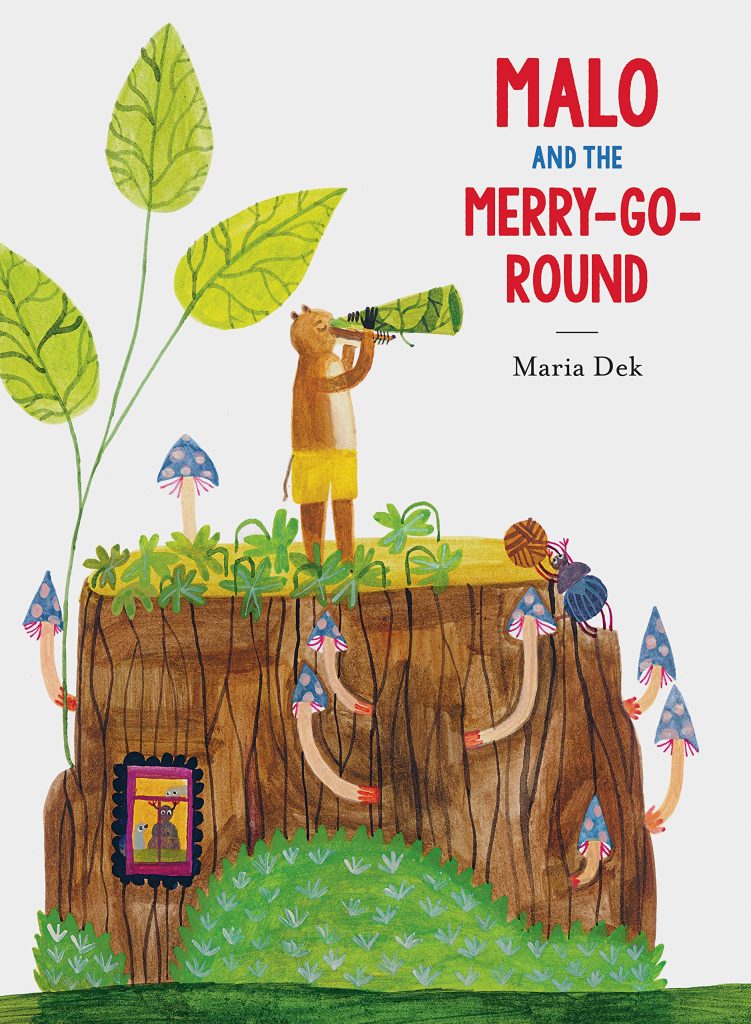 From Bookshop.org: "It's a beautiful day and Malo has promised to help his best friend Poto make pickles. But when Malo hears there's a new merry-go-round in the forest, all bets are off. Abandoning Poto, he rushes through the forest, ignoring a boar in need of help, snapping at a cuckoo, and smooshing a dung beetle's dung. When he finally finds the merry-go-round, Malo realizes that riding alone would be no fun at all. Lucky for Malo, his friend Poto not only forgives him, but also helps him set his other wrongs right with the forest animals. This delightfully offbeat tale, set in a whimsical forest of giant mushrooms and towering trees, teaches the importance of saying I'm sorry, forgiveness, and friendship."
Author: Rebecca Pettiford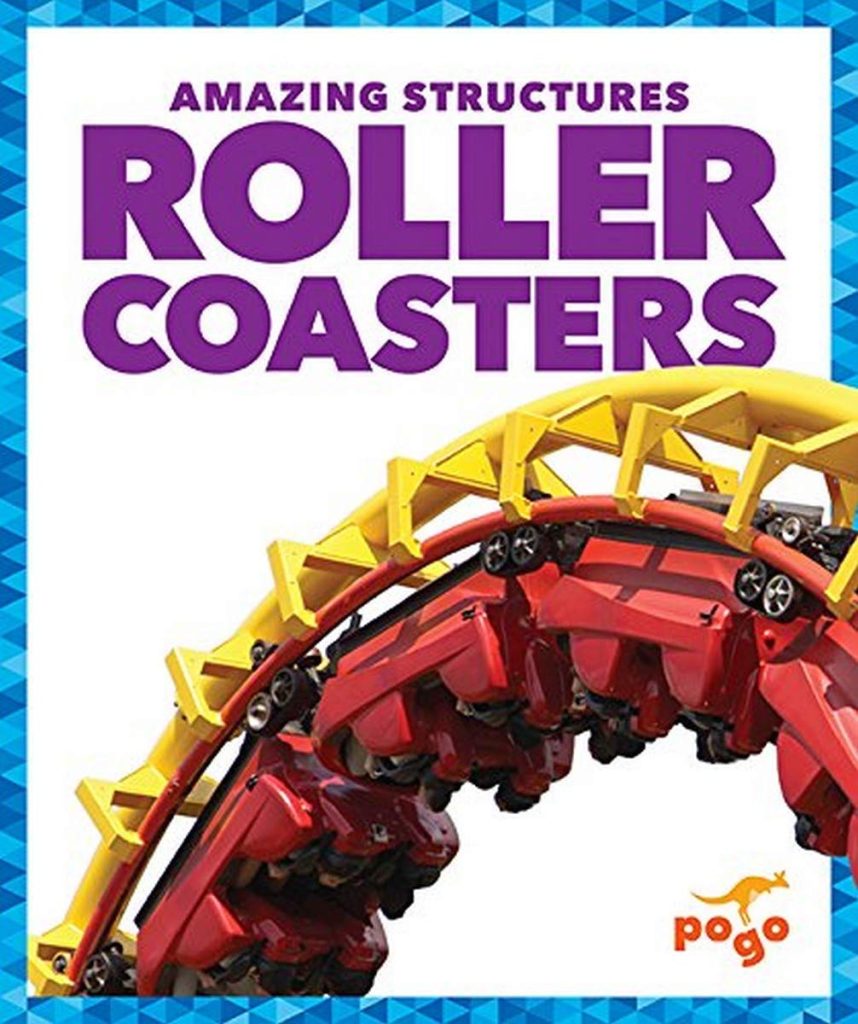 From Bookshop.org: "In Roller Coasters, early fluent readers will learn how roller coasters are engineered to keep thrill seekers safe while giving them an exciting ride. Vibrant, full-color photos and carefully leveled text will engage young readers as they explore the built world around them. An infographic illustrates the physics principles that make roller coasters work, and an activity offers kids an opportunity to extend discovery. Children can learn more about roller coasters using our safe search engine that provides relevant, age-appropriate websites. Roller Coasters also features reading tips for teachers and parents, a table of contents, a glossary, and an index. Roller Coasters is part of Jump!'s Amazing Structures series."
Author: Katharine Holabird
Illustrator: Helen Craig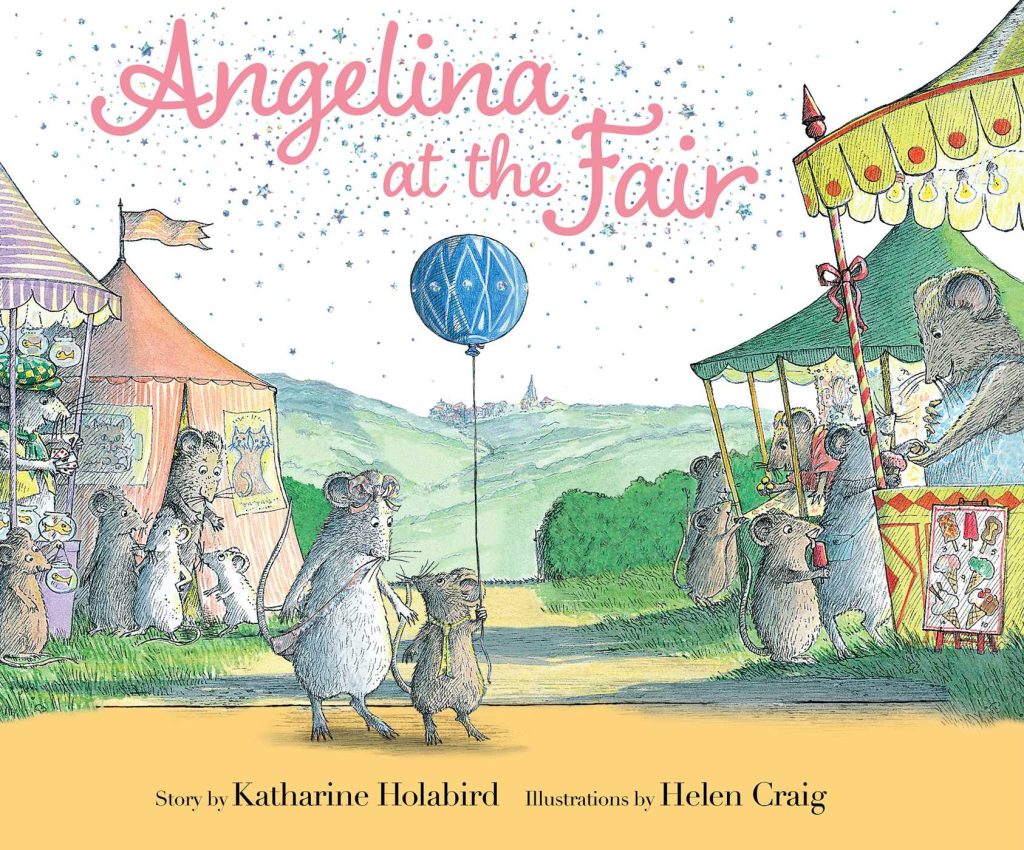 From Bookshop.org: "Angelina Ballerina has to babysit her cousin during a trip to the fair in this beautiful, refreshed hardcover edition of the classic bestselling picture book! All year long, Angelina has been eagerly looking forward to the fair coming to town. When the wonderful day arrives at last, Angelina can hardly wait to join her friends at the fairground. Then her parents tell her she must take her little cousin Henry along. Angelina is furious! How can she have a good time when she has to watch out for a little child? But after a day full of adventures and surprises, Angelina and Henry may just become the best of friends."
Author: Karin Tetlow
Illustrator: Tessa Guze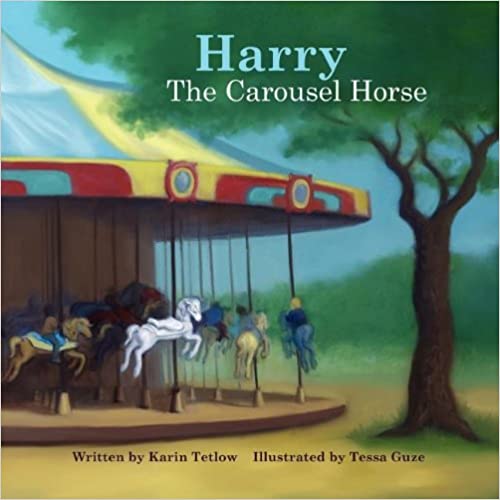 From Bookshop.org: "This is a rare children s story that talks about emotions and the idea that we can have control over how we feel. Harry lives on a carousel on the Mall. He is unhappy because no children want to ride him and goes on a dream journey to find out why. On the way he meets different horses and finally finds Will, who helps him change how he feels."
Author: Kathryn Gibbs Davis
Illustrator: Gilbert Ford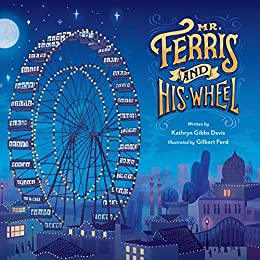 From Bookshop.org: "Capturing an engineer's creative vision and mind for detail, this fully illustrated picture book biography sheds light on how the American inventor George Ferris defied gravity and seemingly impossible odds to invent the world's most iconic amusement park attraction, the Ferris wheel. A fun, fact-filled text by Kathryn Gibbs Davis combines with Gilbert Ford's dazzling full-color illustrations to transport readers to the 1893 World's Fair, where George Ferris and his big, wonderful wheel lifted passengers to the skies for the first time."
Author: Tammy Enz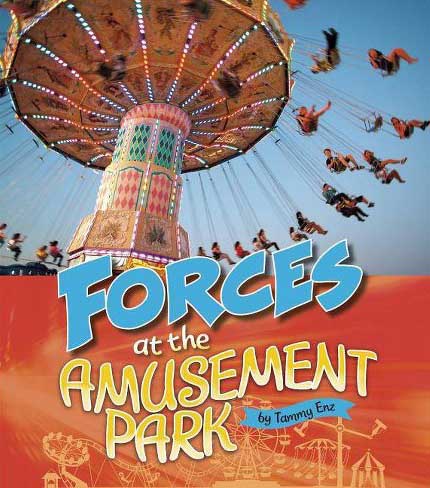 From Bookshop.org: "It's time for fun at the amusement park! But did you know science is at work behind the scenes? Feel the thrill as the roller coaster plunges down the big hill? That's gravitational force at work. Sticking to the graviton's walls like glue? That's the result of centripetal force. Find out more about the forces behind the fun."
Author: Grace Hansen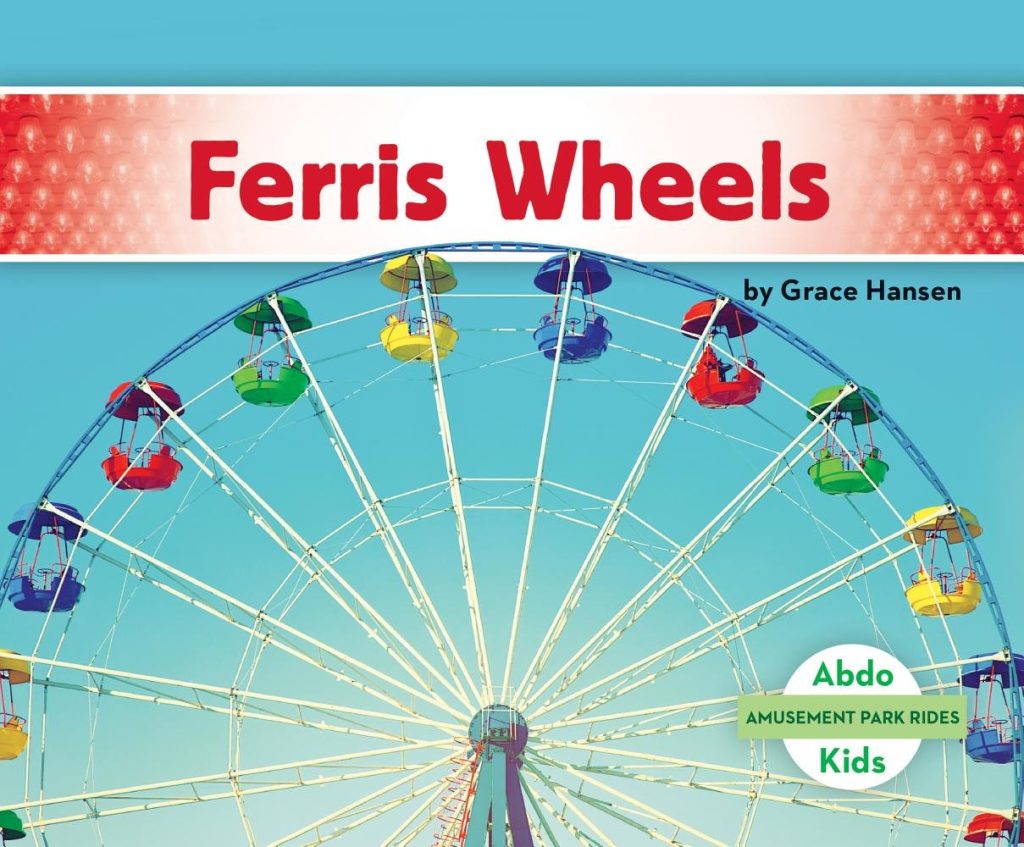 From Bookshop.org: "This title discusses the rides that resembled Ferris wheels that have been around for hundreds of years. Readers will learn that that the first and only true Ferris wheel was built by George Ferris Jr. for the 1893 World's Columbian Exposition in Chicago, Illinois. Today's Ferris wheels are even bigger, better, and bolder. Aligned to Common Core Standards and correlated to state standards. "
If you're seeking more thrills and fun check out the full booklist, Amusement Parks and Rollercoasters, over in my shop on Bookshop.org.
This post contains affiliate links. I may earn a small commission if you choose to make a purchase.