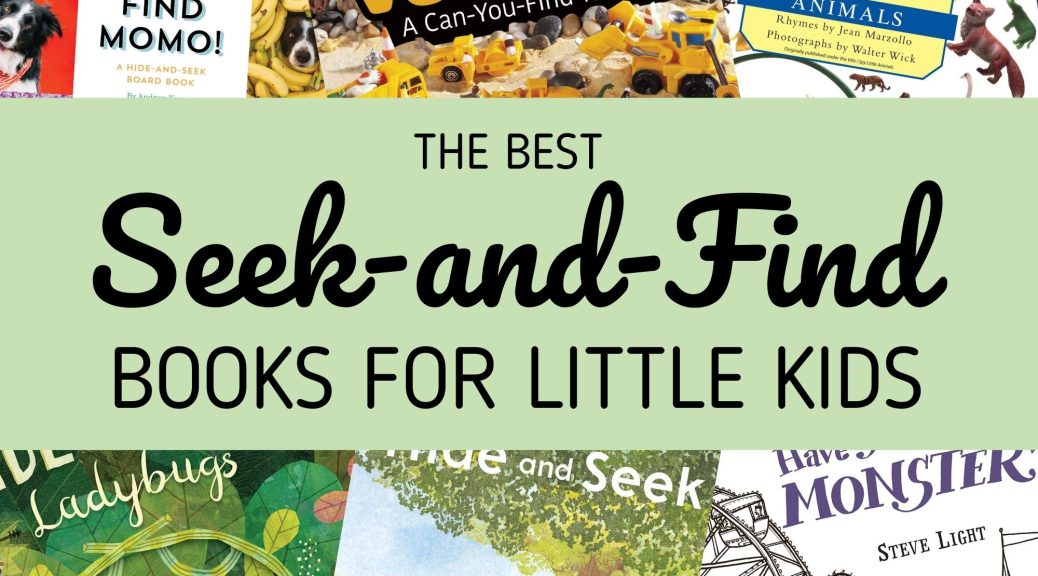 The Best Seek-and-Find Books for Little Kids
The Best Seek-and-Find Books for Little Kids
I have been looking everywhere for the best seek and find books geared towards little kids. Some of those big seek and find books are a little too overwhelming for children ages three to five. So, I
Some of the books on this list aren't the big images of scattered items, instead they're more like hide-and-seek stories with characters 'hiding' within the pages. For example, my toddler loved pointing out the hiding animals while the little girl looked around for her friend in Hide and Seek by Polly Noakes.
The Fun in Finding
Little kids love these seek-and-find books because they love to hunt the pages, searching for hidden items or characters. Plus, it's a great way to spend quality time with your child.
Here are the best seek-and-find books for little kids that I'm sure your little one will love!
Author: Polly Noakes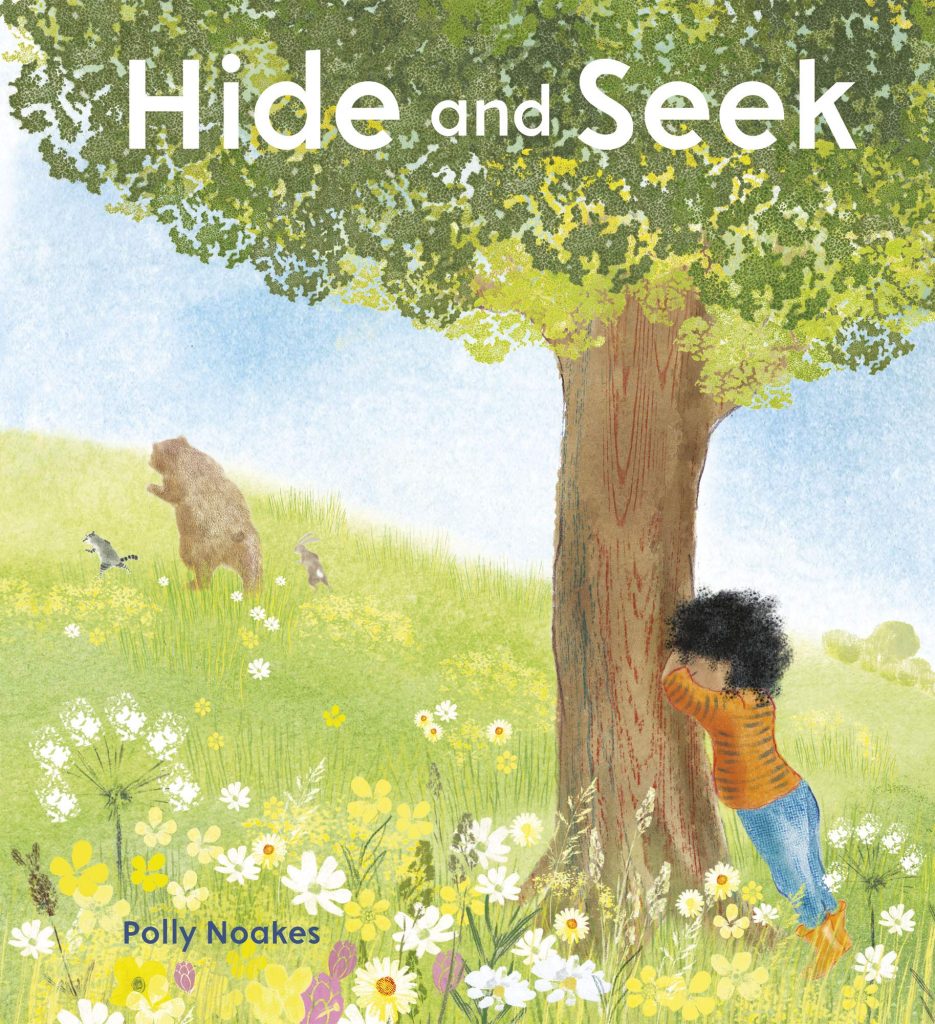 From Amazon: "A group of friends wanders out into the meadow to play a game of hide-and-seek on a beautiful summer's afternoon. Children will delight in spotting the hidden creatures on each page as the little girl tries to find them. But it's not always clear who is hunting whom, or who is actually playing. A charming, richly illustrated book, with a gentle hint of suspense and a satisfying twist at the end."
Author: Sarah L. Schuette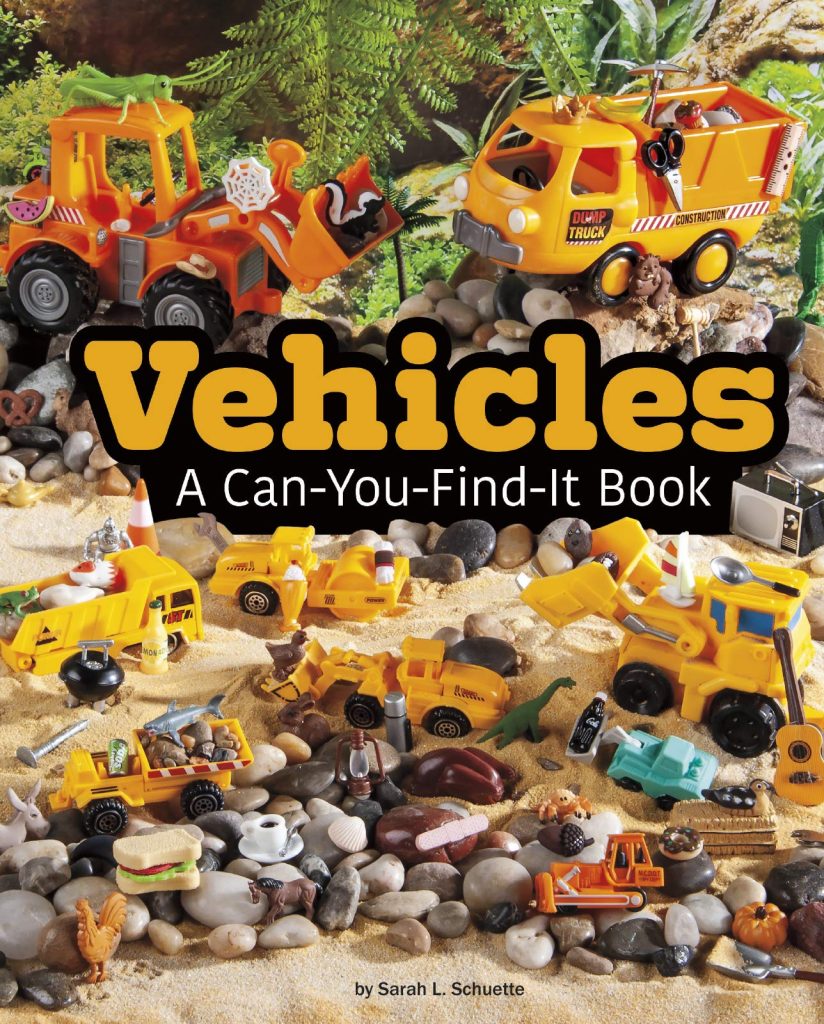 From Amazon: "Buckle in the kids for a wild ride through this vehicle-themed seek-and-find title. Hundreds of hidden objects are tucked inside vehicles that roll, rumble, float, and fly across each full-color puzzle. To-find lists include both pictographs and word labels to engage pre-readers and early readers alike."
Author: Andrew Knapp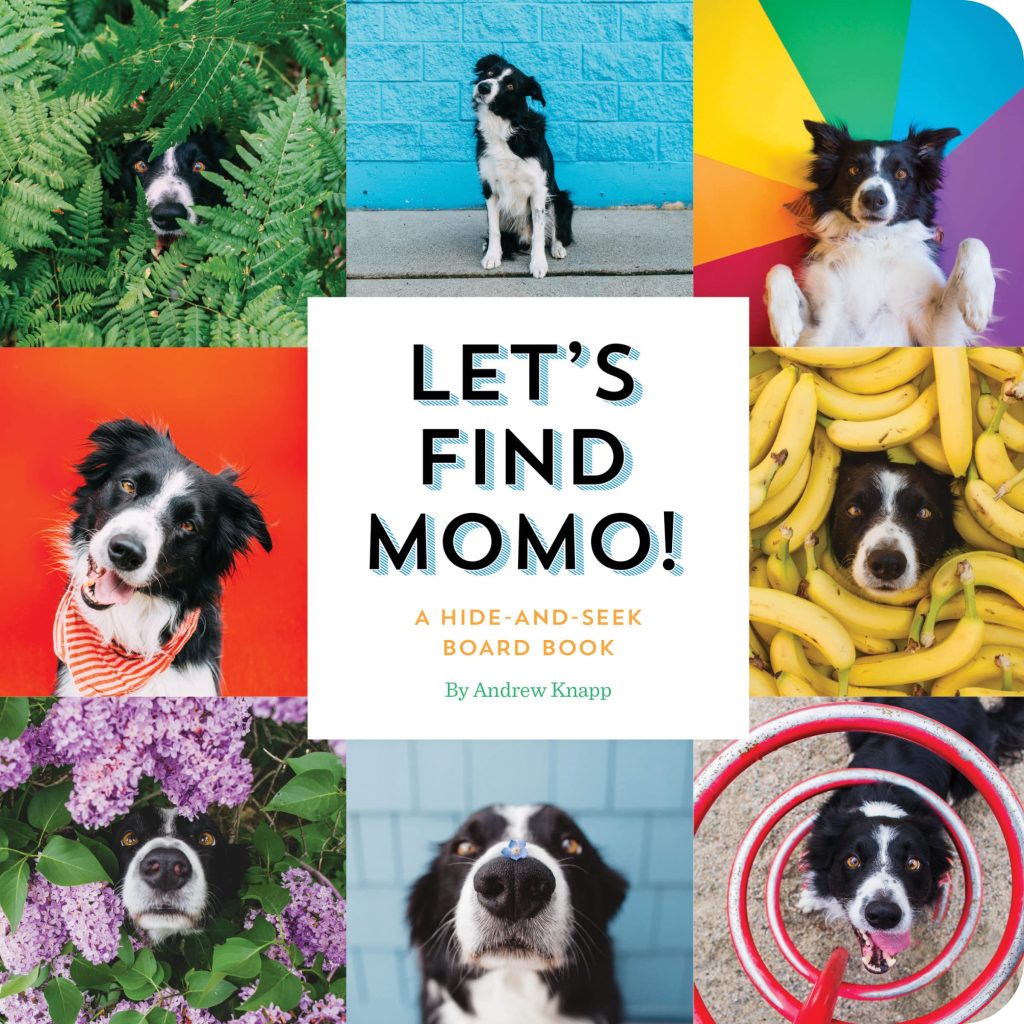 From Amazon: "Everyone's favorite hide-and-seek dog returns in this colorful, kid-friendly photography board book. Beloved border collie Momo is back…if you can find him! Look for Momo hiding on a farm, in a bookstore, at a construction site, and in other unlikely locations. In this sturdy board book kids can keep the game going—and learn new words—by searching for objects in each picture. Perfect for bedtime reading, car trips, playtime, or anytime, Let's Find Momo is part art book, part puzzle book, and all fun!"
Author: Paul Bright , Illustrator: Jacob Souva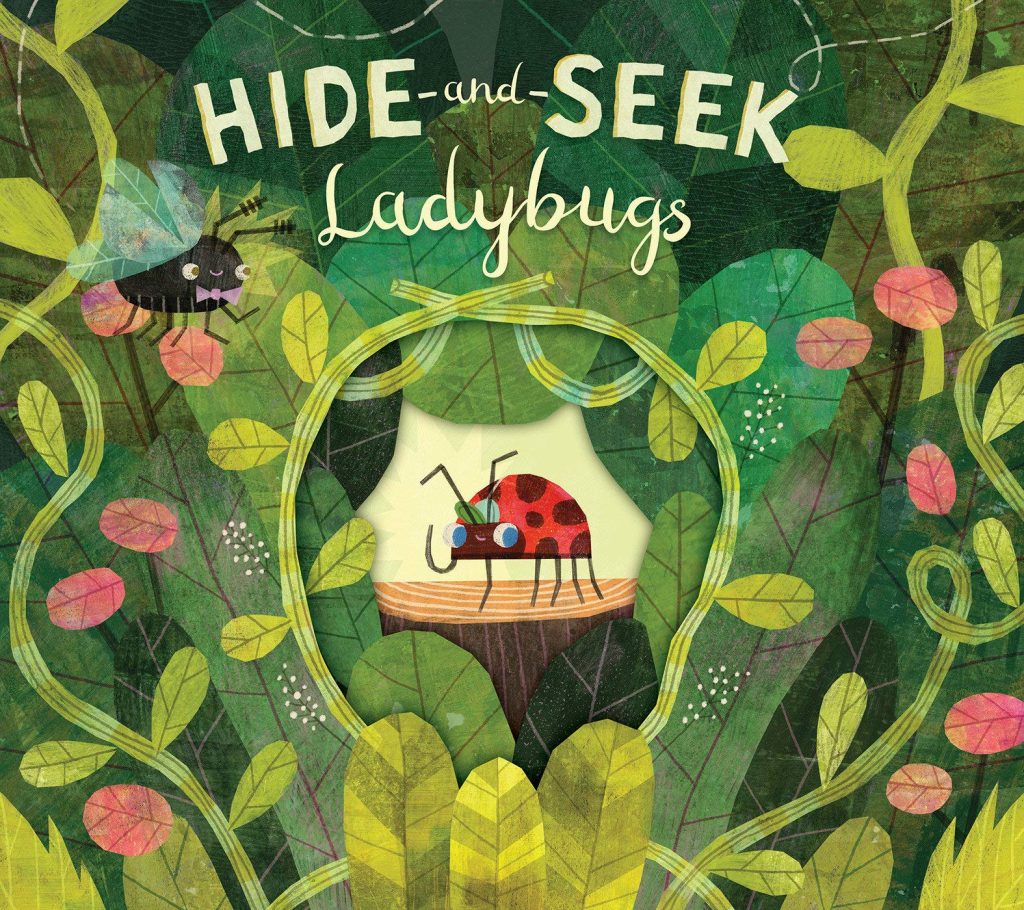 From Amazon: "An engaging book of hide-and-seek filled with peek-through pages! When Spots, the ladybug, wants to play hide-and-seek but Beepo, the lightning bug insists that he will find Spots and all of his friends because they are so bright and spotted. Children will meet a variety of bugs and insects on the pages of this hide-and-seek book filled with fun die-cut pages!"
Author: Steven Light, Illustrator: Steve Light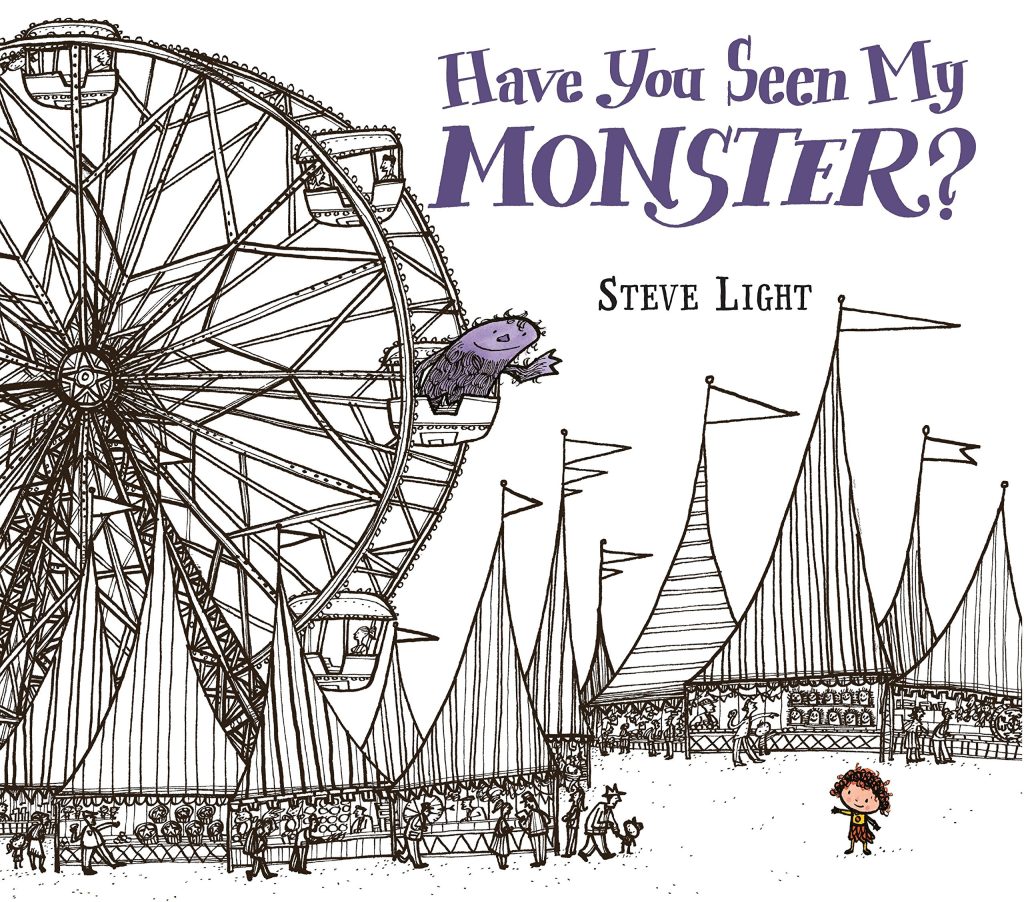 From Amazon: "In a follow-up to Steve Light's highly praised Have You Seen My Dragon?, the county fair is filled with shapes—and somewhere among them a monster is waiting to be found. A little girl gallivants through a county fair, searching for her furry friend. Readers will surely spot the friendly monster as well as twenty shapes, identified here by their proper names—trapezoids, ellipses, kites, and more—hidden among iconic fair attractions from the fun house to the Ferris wheel. Maybe the monster is judging the pies? Or perhaps he's at the monster-truck rally? Youngsters will be so mesmerized by Steve Light's masterful pen-and-ink illustrations, decorated with vivid splashes of color, they won't even realize they've learned how to spot a nonagon while looking for a monster."
Author: Jean Marzollo, Illustrator: Walter Wick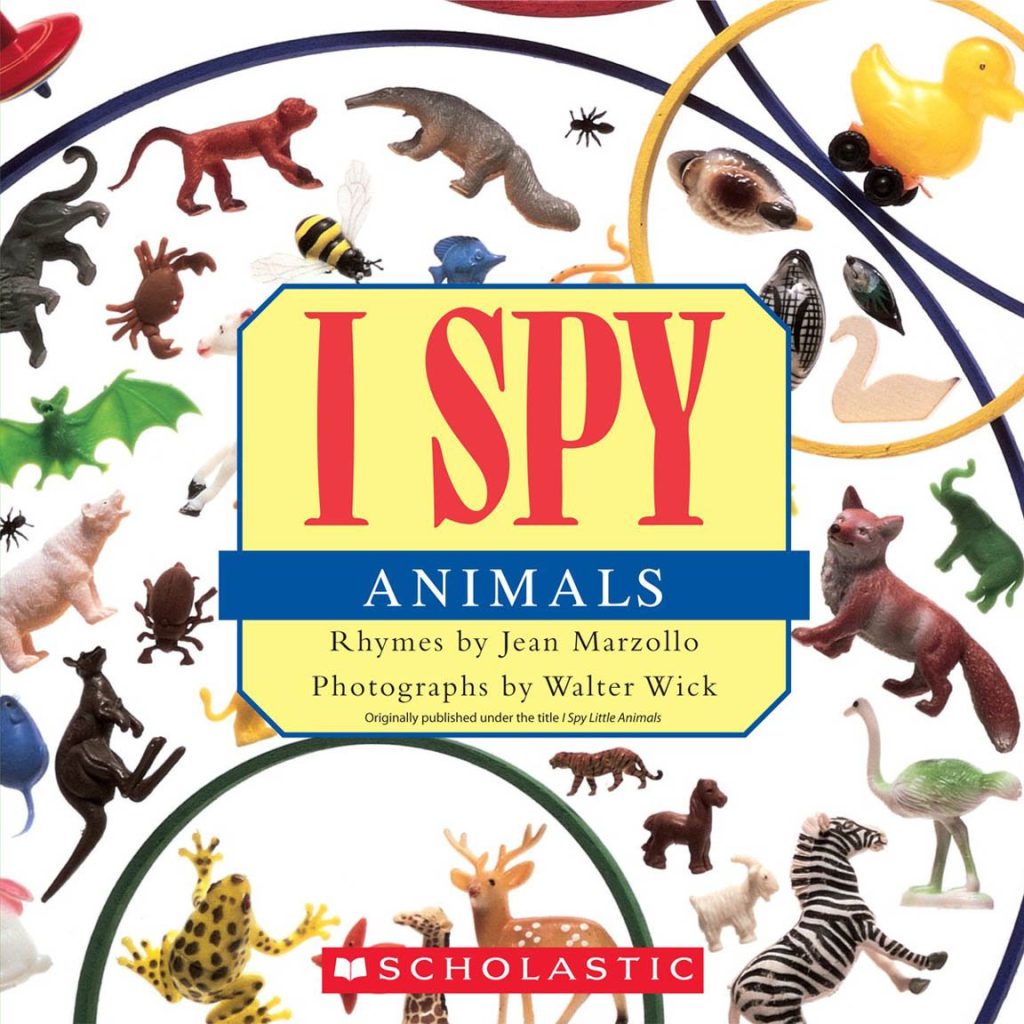 From Amazon: "I SPY ANIMALS is based on the bestselling I SPY LITTLE ANIMALS. Toddlers and preschoolers can search photos from the original I Spy series for all kinds of animals! Simple picture clues and rhyming riddles guide the youngest readers through 13 interactive, fun-filled spreads."
Author: KidsBook Publishing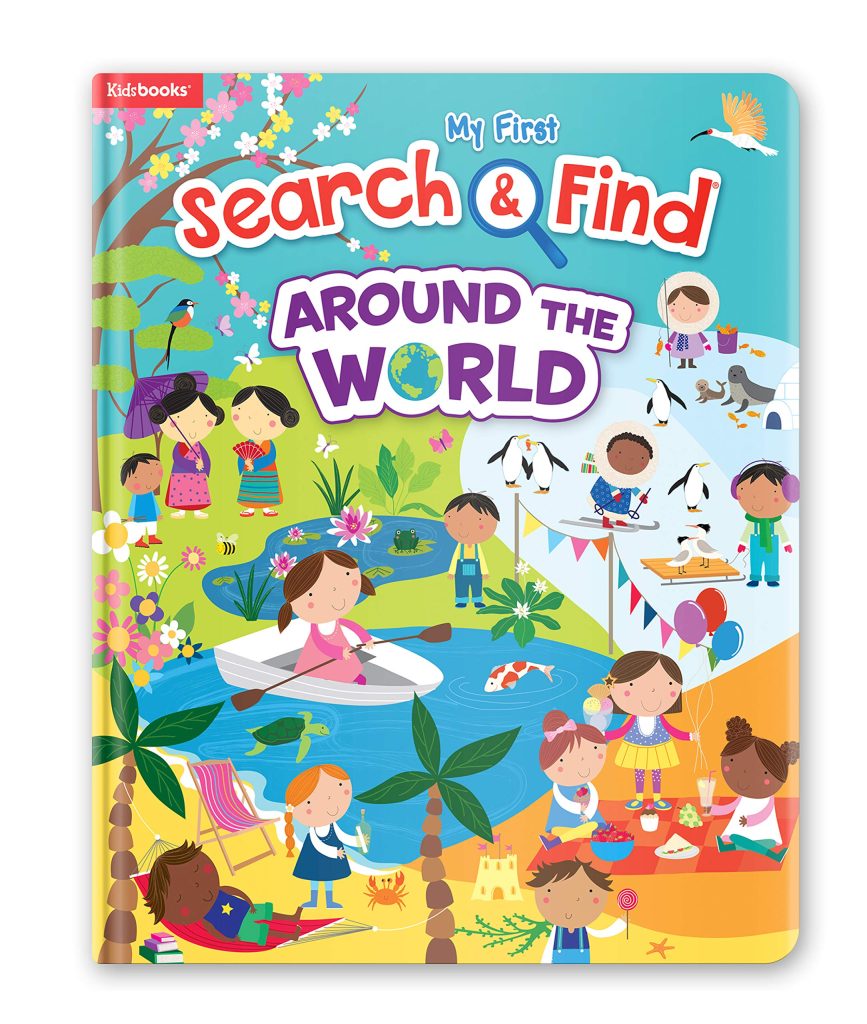 From Amazon: "Japan…France…New Zealand…Where will you explore next? Young readers will enjoy hours of fun as they search for a variety of people, animals, objects, and flags around the world! Each of the seven continents is represented by a country and shows where it is located on a globe, along with the country's flag. This My First Search & Find book is a perfect, fun-filled way to introduce geography to children!"
Author: Nina Laden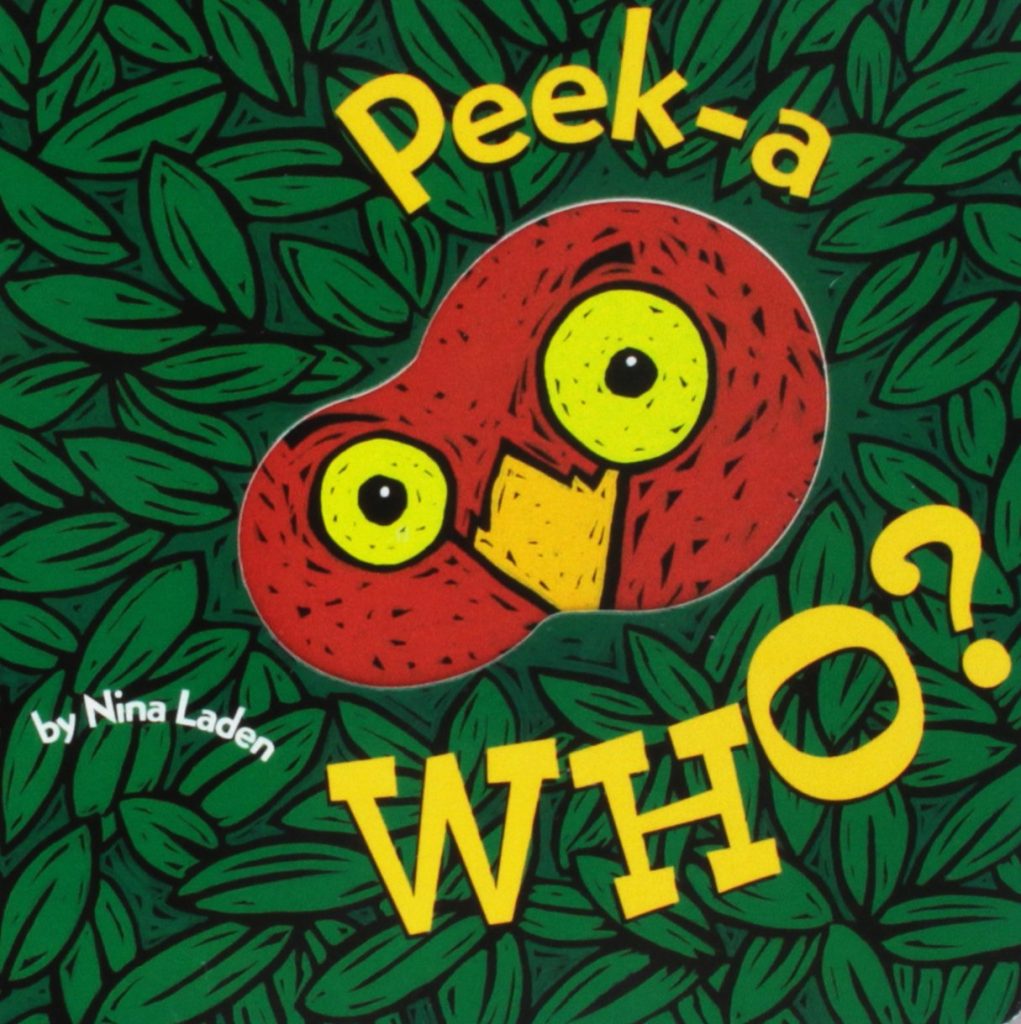 From Amazon: "With colorful pictures, simple rhyming texts, and sized right for small hands to hold. Guessing-game board book filled with vibrant, happy images:Peek-a-Who! takes the most loved baby and toddler game and puts it in book form! Colorful pictures and simple rhyming texts help children guess what's peeking through the die-cut windows in this fun board book. The anticipation of what's hiding on the next page and the bright, engaging illustrations will keep little ones guessing and giggling all the way to the surprise ending."
Author: Alek Malkovich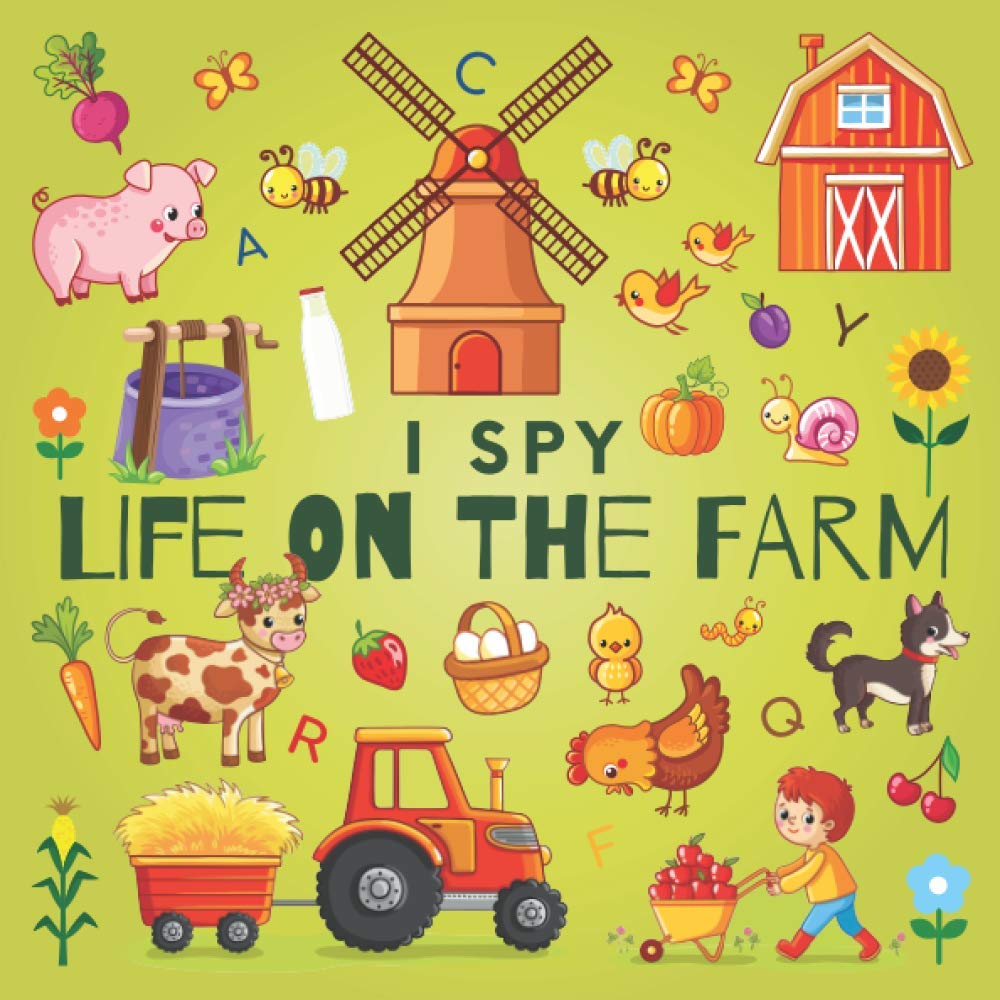 From Amazon: "This Super Cool "I Spy Life on the Farm Book for Kids Ages 2-5" will keep kids entertained for hours. Lots of Fun Colorful Images of farm animals, tractors ,and other cool stuff found on a farm. A cute kid book that teaches the ABC with farm animals and more. Pages are arranged in Alphabetical order to help your kid recognize letters and relate them to cool farm stuff."
Author: Benjamin Chaud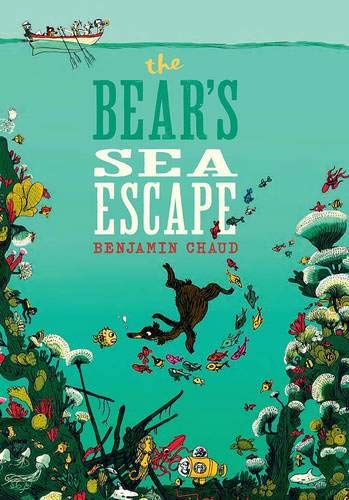 From Amazon: "More adventures await The Bear's Song's Little Bear and Papa Bear. When the bears seek warmth from their chilly perch atop the Paris Opera House, Little Bear is mistaken for a toy bear and whisked away . . . to a tropical island! Papa Bear sets out on a frenzied journey to find Little Bear, traveling to a bustling wharf, beneath a sea brimming with coral and mermaids, onto a busy beach, and all the way to a sun-drenched island. As in The Bear's Song, Little Bear is featured in every spread. Will Papa Bear—and the reader—find him? Children and parents alike will savor Chaud's lush, detail-rich illustrations and the sweet story as well as the book's bonus seek-and-find elements."
Author: Stephen Savage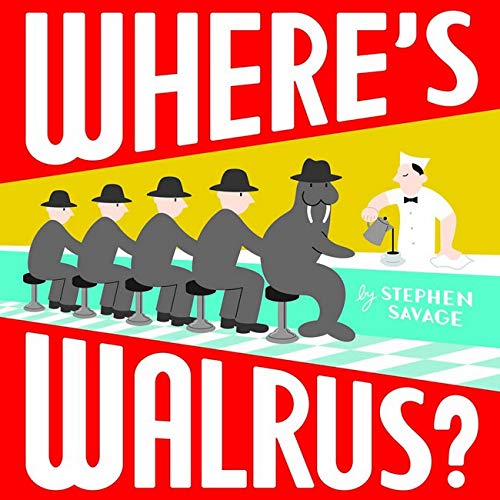 From Amazon: "A happy-go-lucky Walrus escapes the zoo in search of adventure in this wordless instant classic.BRBRBored with life at the zoo, an adventurous walrus escapes to the outside world. With the zookeeper in hot pursuit, Walrus cleverly tries on all sorts of hats to disguise himself. Will a yellow hardhat point to a new life as a construction worker? Or will a red swimming cap reveal his true talents? Follow the happy-go-lucky runaway as he hides amongst firefighters, businessmen, and even high-stepping dancers in this delightful wordless picture book."
More Book Lists
Ladybugs, beetles and bumblebees, oh my! Kids love looking at bugs. Check out these 13 picture books about bugs.
This post contains affiliate links. I may earn a small commission if you choose to make a purchase.