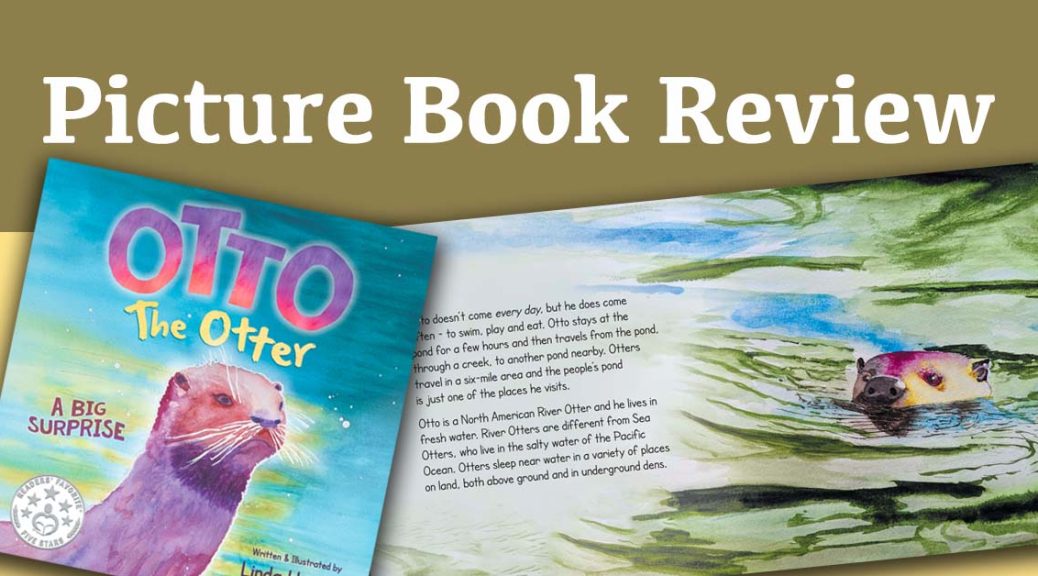 'Otto The Otter' Delivers A Sweet Surprise
'Otto The Otter' Delivers A Sweet Surprise
Otto The Otter: A Big Surprise
Author & Illustrator: Linda Hansen
Themes: river otters, animal life cycles, nature, animal habitats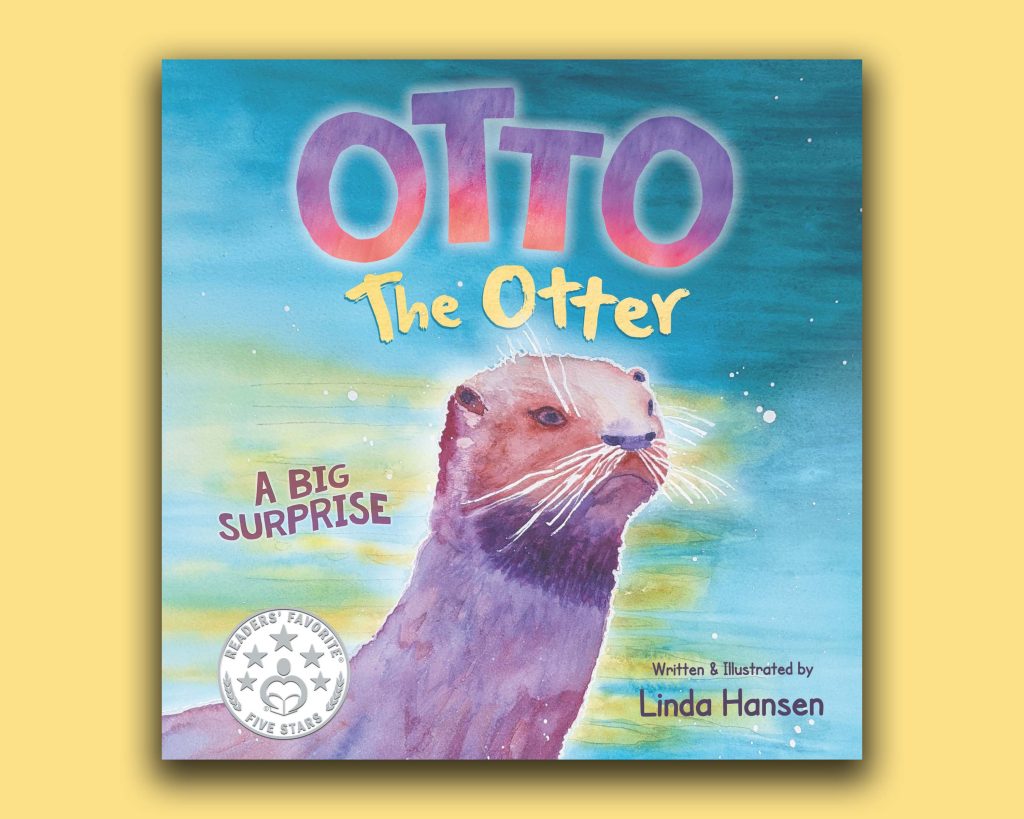 Meet 'Otto' the North American River Otter
'Otto the Otter: A Big Surprise' written and illustrated by Linda Hansen tells the story of a special otter. The family watched with delight as the river otter swam in a pond by their home. Eventually, they decided to name the little visitor, 'Otto'.
Otto doesn't come every day – but he does come often, to swim, play and eat.

Otto the Otter: A Big Surprise by Linda Hansen
Otto could be seen frolicking in the pond, eating and enjoying his life until one day things changed. The little river otter delivered something that really surprised the family in the grey house.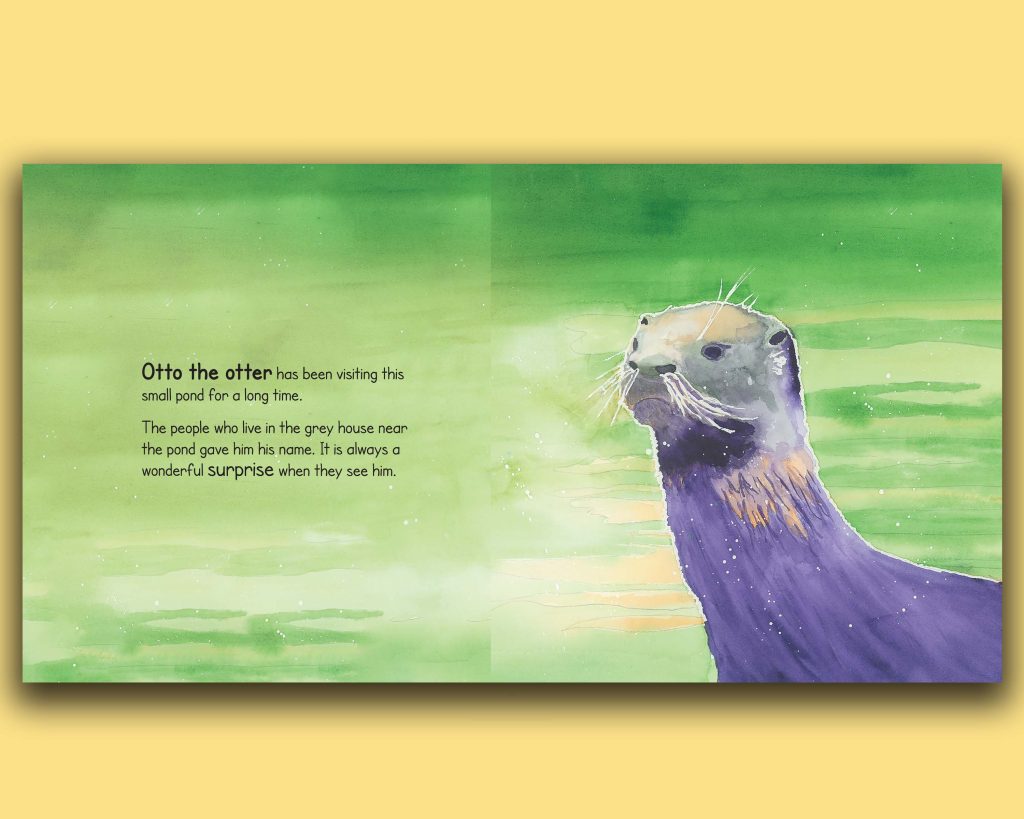 Educational for Young Readers
Based on a true story, children will learn many interesting facts about North American river otters including how fast they can swim and how long they can hold their breath.
Sometimes the otters disappear under the water, but the people can tell where they are by the bubbles that rise to the surface.

Otto the Otter: A Big Surprise by Linda Hansen
Hansen uses clear, simple language, geared towards children ages 4 to 8, to explain the life cycles and natural habitats of river otters. Children will gain a better understanding of these adorable creatures, while delighting in the eye-catching illustrations featured on each page of this picture book.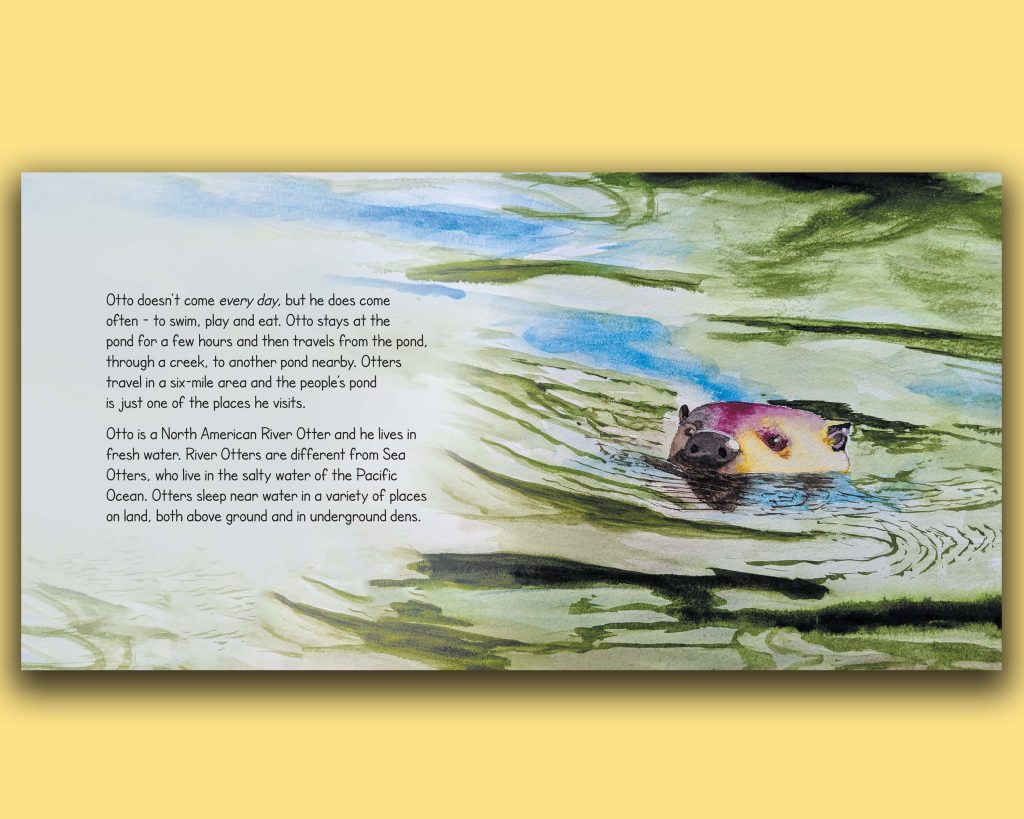 Vivid Illustrations
'Otto the Otter: A Big Surprise' stands out because of the vivid, clean, watercolour illustrations. Rather than brown tones, Hansen uses purples and oranges to capture the otter's sleek fur coat, and the effect is beautiful. The vibrant hues, combined with the subtle gradient washes across the background, makes the otter the focal point on each page.
My favourite illustration depicts the otter swimming in the pond with just its head showing above the water. The deep greens and black come together to create the dark, swirling pond waters, bringing the image to life with movement as the otter paddles through.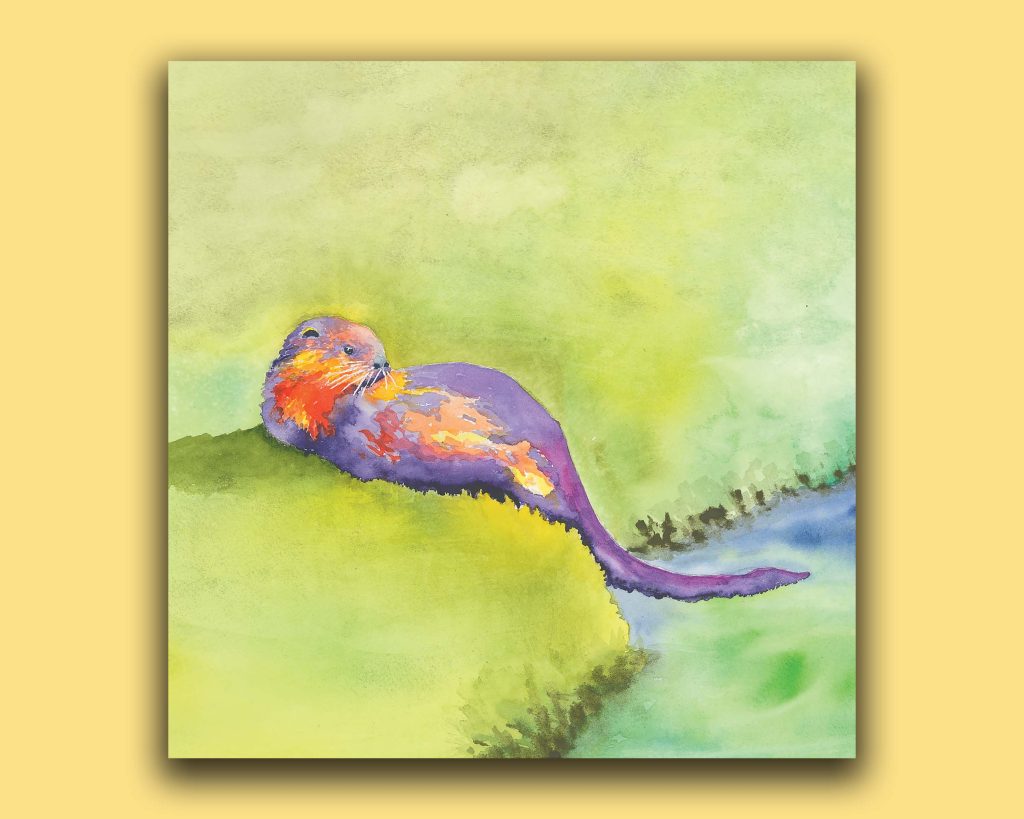 Final Thoughts
This is a story jam-packed with otter facts that will delight young readers. Hansen delivers an adorable story that's both educational and filled with very pretty illustrations. You can pick up a copy of 'Otto the Otter: A Big Surprise' over at Amazon.
More Reviews
There's a legend that says every piece of sea glass has a unique story. Hear some tales the ocean tells in 'Sea Glass Summer'.
This post contains affiliate links. I may earn a small commission if you choose to make a purchase. As always, opinions are my own.