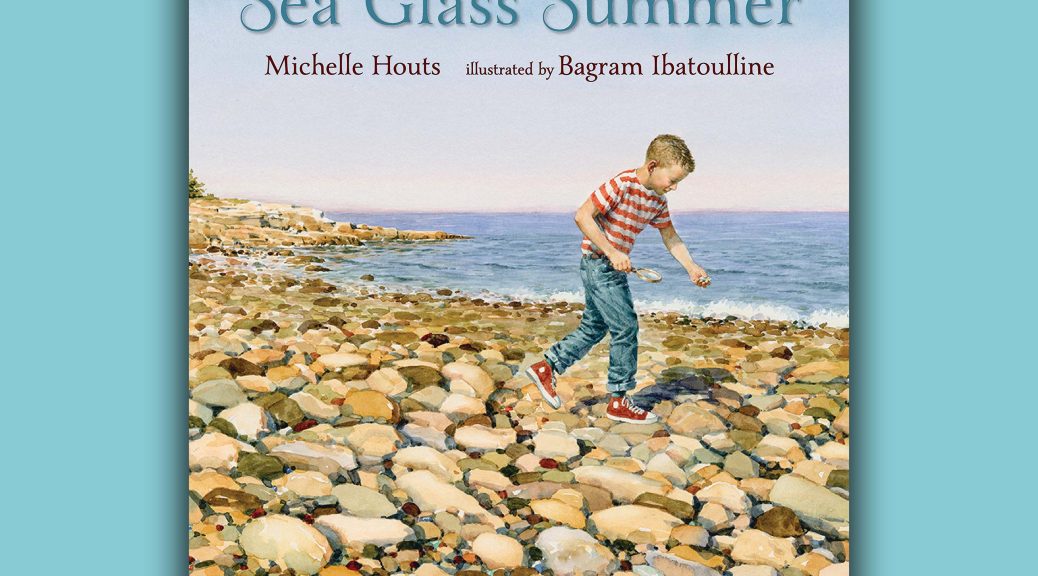 'Sea Glass Summer' a Treasure to be Discovered
'Sea Glass Summer' a Treasure to be Discovered
Author: Michelle Houts, Illustrator: Bagram Ibatoulline | Themes: beach, sea glass, treasure hunting, grandparents, family generations, imagination, dreaming, wonder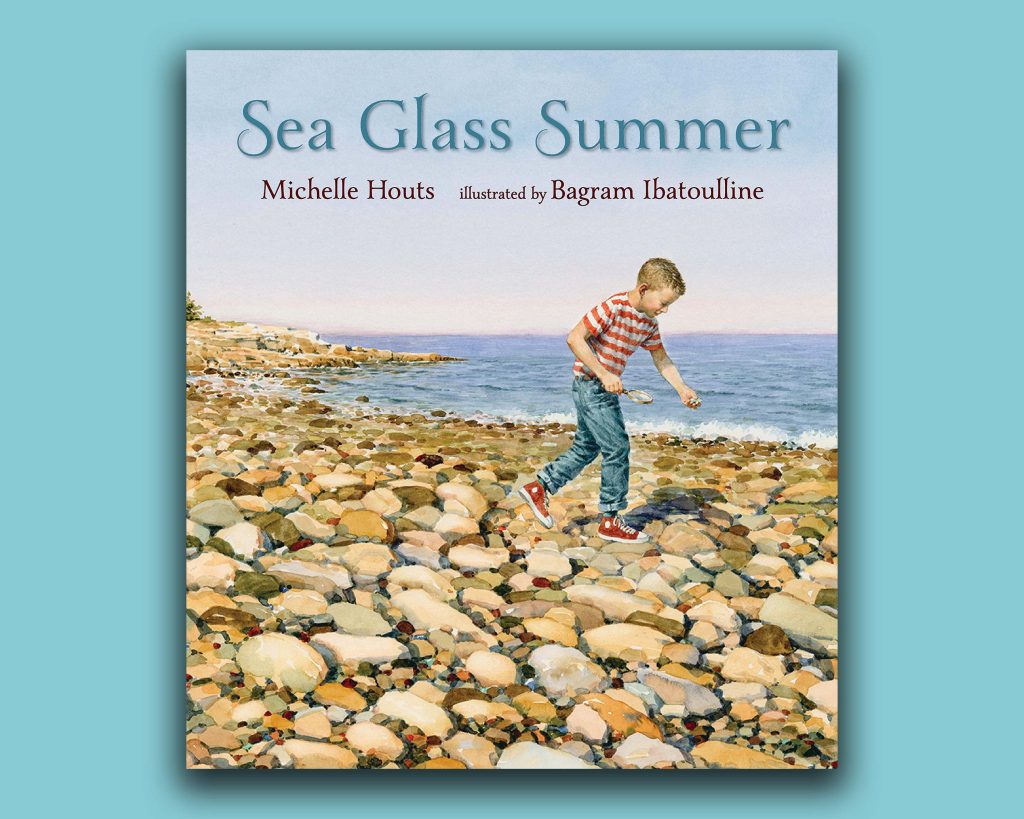 Summers At The Island Cottage
Decades ago, a boy named Thomas was spending the summer at his grandmother's cottage in Michelle Houts' 'Sea Glass Summer'. She gives Thomas a magnifying glass that used to belong to his grandfather. Thomas rushes off, eager to explore the beach. Then, while scouring the stony shoreline, his grandmother picks up a piece of sea glass and tells him how his grandfather used to believe that each piece holds a unique story.
Grandmother placed it in Thomas's hand. "Years ago, something made of glass was dropped into the sea, and after being broken and tossed in salt water and sand, the pieces turned smooth and cloudy."

Sea Glass Summer by Michelle Houts
Sweet Sea Glass Dreams
Thomas sets the piece of sea glass on his nightstand before drifting off to sleep. That very night, he dreams of a shipyard and the breaking of the bottle to christen a new ship. Perhaps the sea glass is revealing its story of origin?
Each day Thomas and his grandmother search the beach for sea glass, and each night he has a new dream.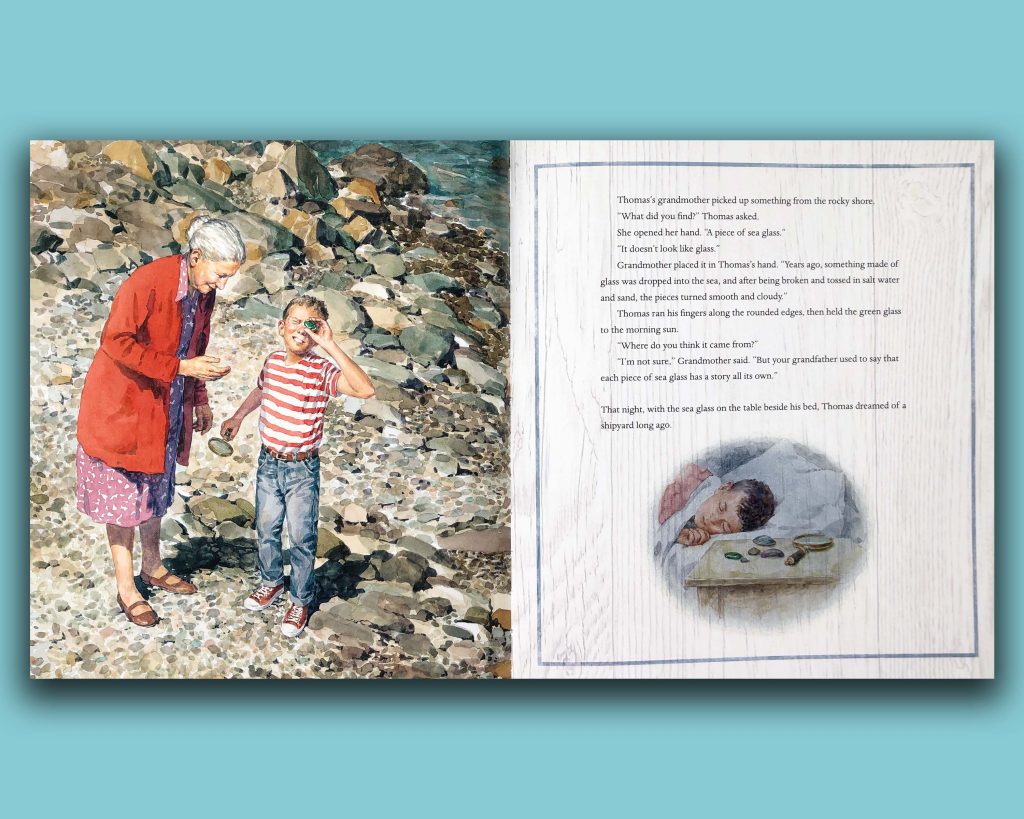 Scattered At Sea
At the end of the summer, Thomas and his grandmother are taking the ferry back to the mainland. Thomas accidentally drops his grandfather's magnifying glass, shattering it into pieces on the deck. Disappointed, Thomas tosses the glass shards off the back of the ferry and into the ocean.
The story then flashes forward to a little girl named Annie, scouring the beach at her family's island cottage. She comes across a unique piece of sea glass and her grandfather tells her about the legend.
"You know, they say each piece of sea glass has a story all its own," he said. "Just imagine what tale this glass could tell."

Sea Glass Summer by Michelle Houts
That night, Annie places her cloudy, white treasure on her nightstand and falls asleep. Sure enough, she dreams of a boy named Thomas, walking the rocky beach with his magnifying glass in hand.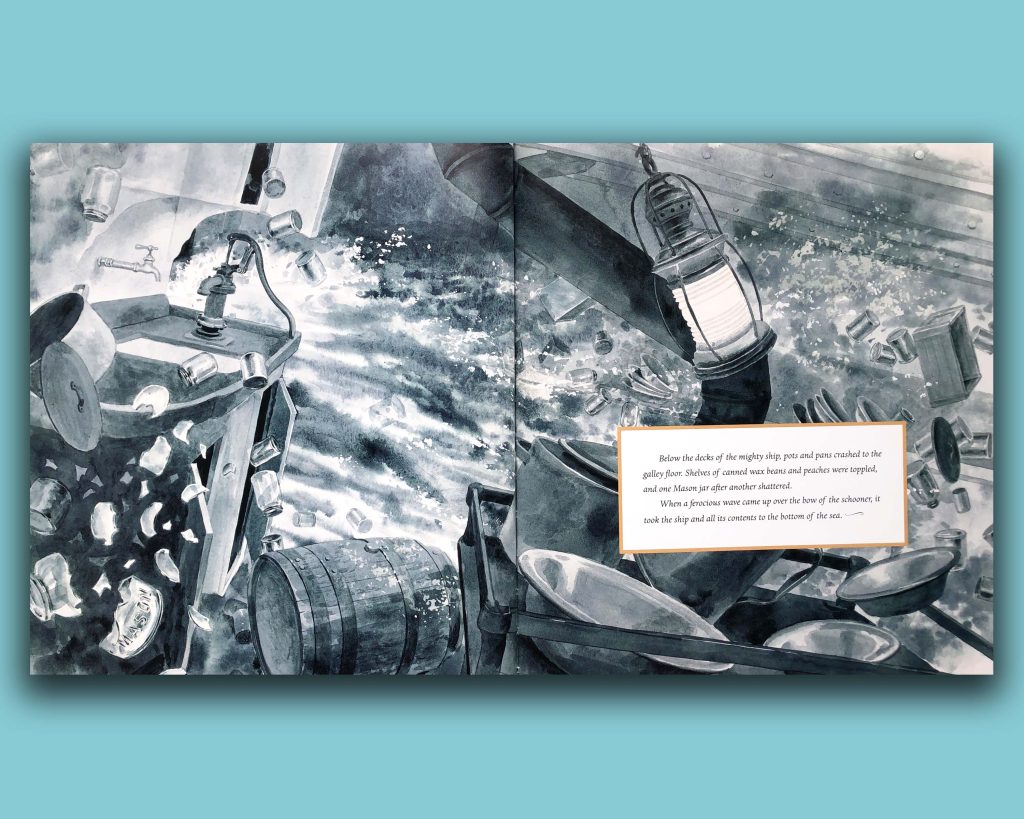 The Magic of Exploring The Seashore
When I came across the cover of this book I was instantly intrigued. I have many memories myself walking along beaches and scouring for treasure. What I love most about this picture book is just the idea that there's magic in exploring the sea shore; that at any moment you could come across something unique and beautiful. Whether it's a rock, a shell, or a piece of sea glass.
Imagination and Magic
How thrilling is it though, for children and adults, to imagine there's a grand history behind every little piece of sea glass? Bottles smashed in cheerful celebrations or glassware plunging to the ocean floor in a shipwreck. This book really opens the imagination and allows you to experience the magic and the little wonders just like Thomas does when he's at his family's cottage.
Memories With Grandparents
'Sea Glass Summer' is also a beautiful story about spending treasured time with grandparents. It's not about having busy days filled with big plans, rather it's that memories are made in the little, everyday moments like spending lazy days at the cottage. As the story flashes forward to present time, it also gives readers a sense of our family connections through generations.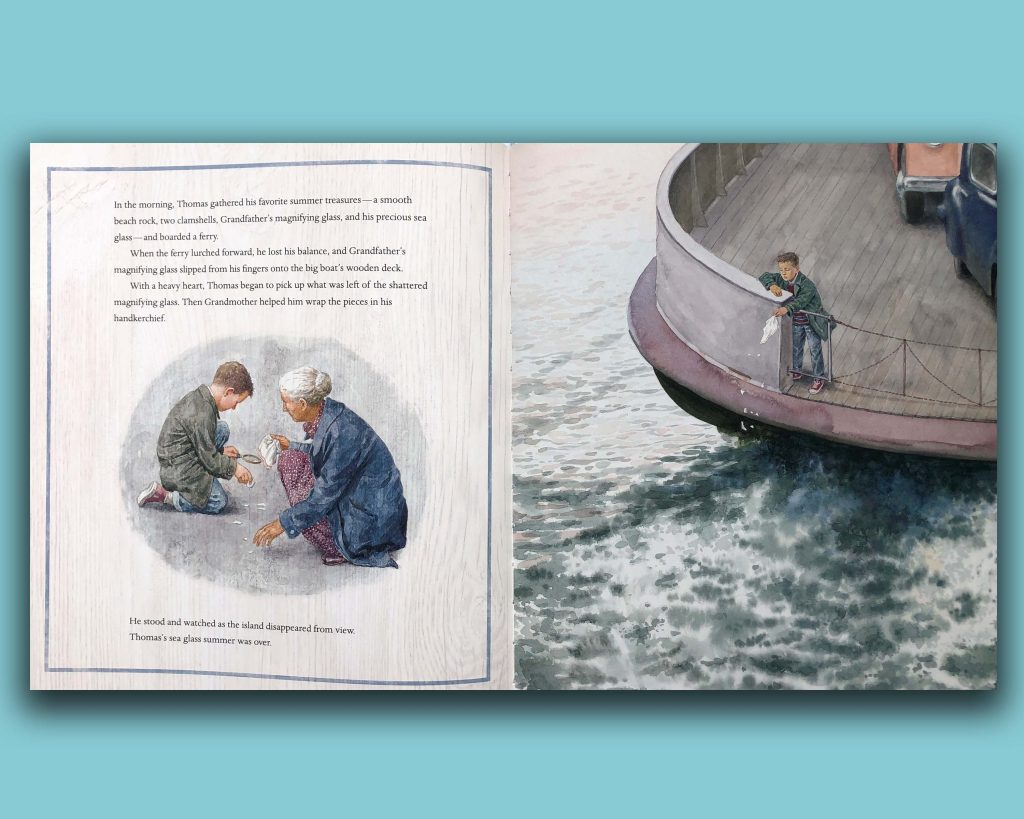 Golden-Hour Glow
For me, there's just something about beach scenes painted with watercolour and illustrator Bagram Ibatoulline did not disappoint. The shimmer on the waves, the warm glow at sunset, and the textures of the shells and rocks are gorgeous and Ibatoulline caputured each perfectly. Looking at the illustrations you can just hear the waves lapping at the shore and smell the salty air.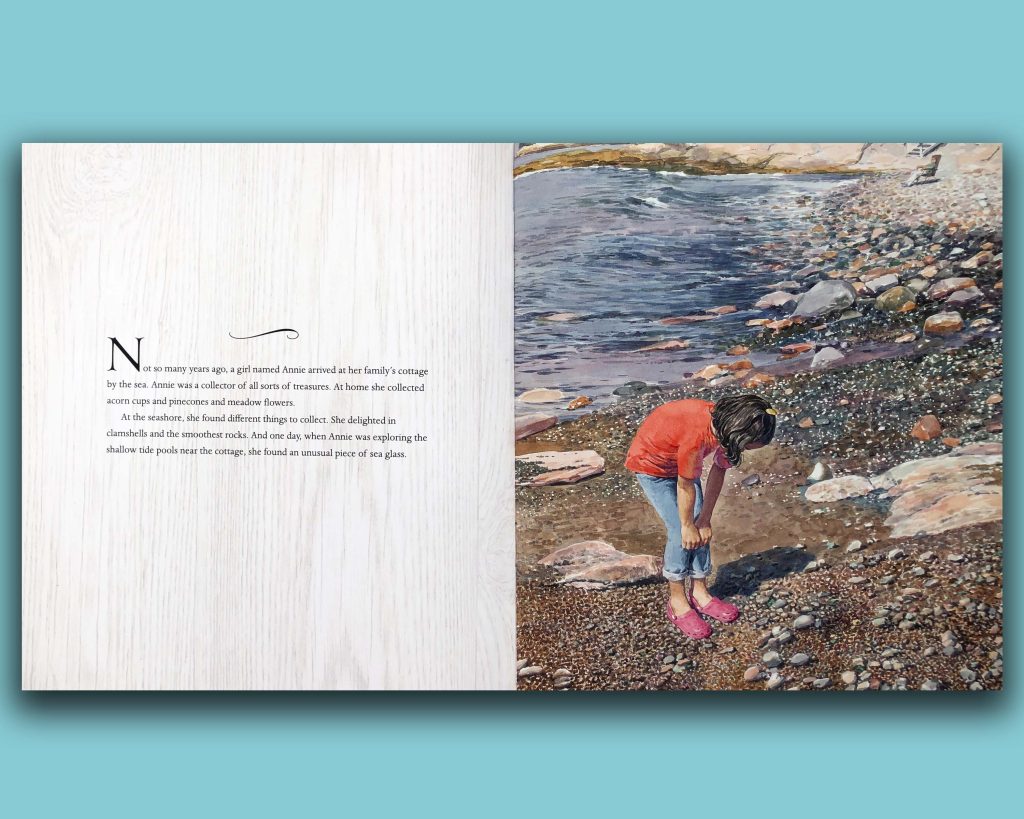 Final Thoughts
This is a beautifully illustrated book that would make a great summer read; especially ahead of a beach trip! Let your imagination be inspired by 'Sea Glass Summer'.
More Reviews
An unusual looking peacock has a hard time blending in with the crowd in 'Birds of a Feather'.
This post contains affiliate links. I may earn a small commission if you choose to make a purchase. As always, opinions are my own.