Help Little Ones Learn To Cope With 'Feeling All My Feelings Book'
Help Little Ones Learn To Cope With 'Feeling All My Feelings Book'
Feeling All My Feelings Book
Author & Illustrator Kim T. S.
Themes: naming emotions, feelings, learning to cope, self-regulation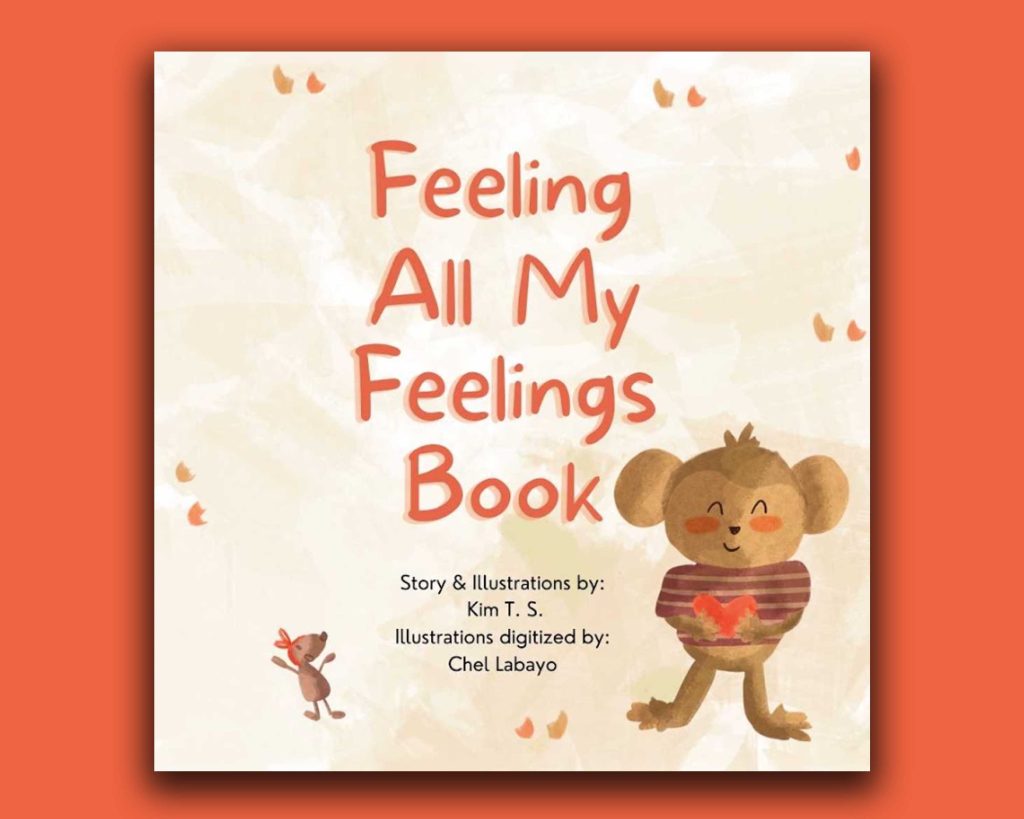 Feeling and Expressing Emotions
It's hard work being a toddler or preschooler. They're not only learning all about the world around them, but they're also learning about themselves.
'Feeling All My Feelings Book' by author and illustrator Kim T. S. is a great way to help your little one navigate their emotions.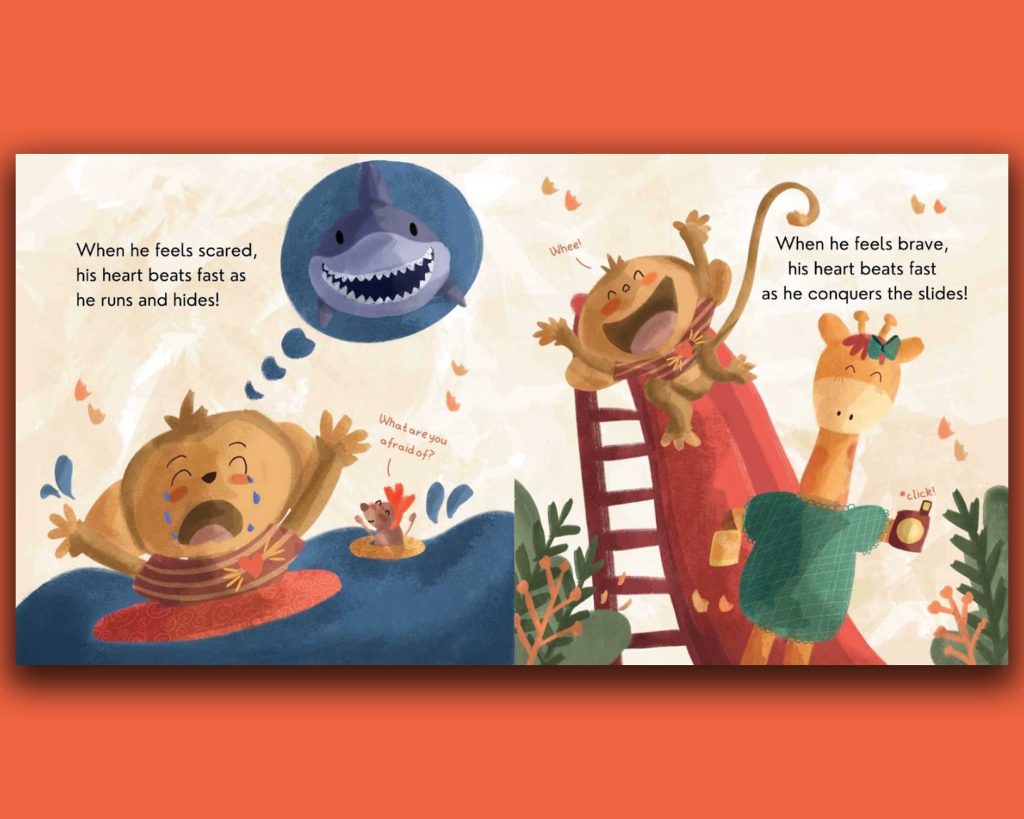 The book, written in a comforting rhyming pattern, begins by introducing the main characters Kyle and his little friend Tiny. The pair, along with a few friends, name each emotion and explain in simple terms how it might make your body feel.
Sensations Attached to Emotions
Some feelings, such as fear or bravery, may elicit similar sensations inside the body but can have different emotions attached. This is incredibly helpful for toddlers to help understand the differences between the two and to become more aware of their body.
When he feels scared, his heart beats fast as he runs and hides! When he feels brave his heart beats fast as he conquers the slides!

Feeling All My Feelings Book by Kim T. S.
Tools To Feel In Control
After rhyming off all of the emotions and their feelings, the narrator explains that each child holds the power to shift their mindset. For example, when you're feeling afraid it helps to think of something funny.
That's really the highlight of this book. It gives young readers crucial tools for feeling more in control of their bodies when the emotions begin to feel too big.
Parents know that when a child is having a temper tantrum, not much is going to help them in the moment. After calming down though, this book would be a fantastic resource for reflection and helping your child develop the skills to self-regulate.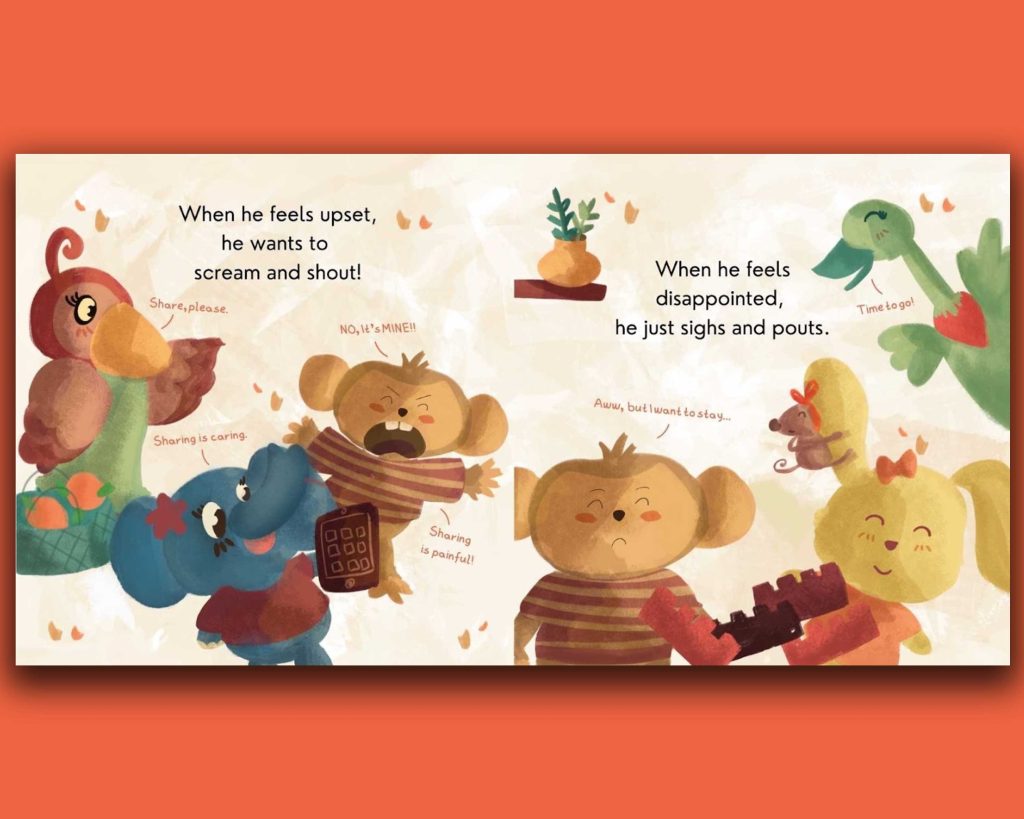 Adorable Illustrations
Young readers will be drawn to the cute characters on the pages of this book. The little eyes and rosey cheeks are very sweet touches. While the illustrations are adorable, Kim T. S. does a wonderful job ensuring the expressions depict the emotions clearly.
On the page explaining the feeling of anger, Kyle is learning to share his tablet computer and is clearly very angry! His mouth is wide open shouting and his eyes are closed up tight; it's obvious he doesn't feel like sharing. Parents and children will easily be able to interpret the illustrations and relate to them.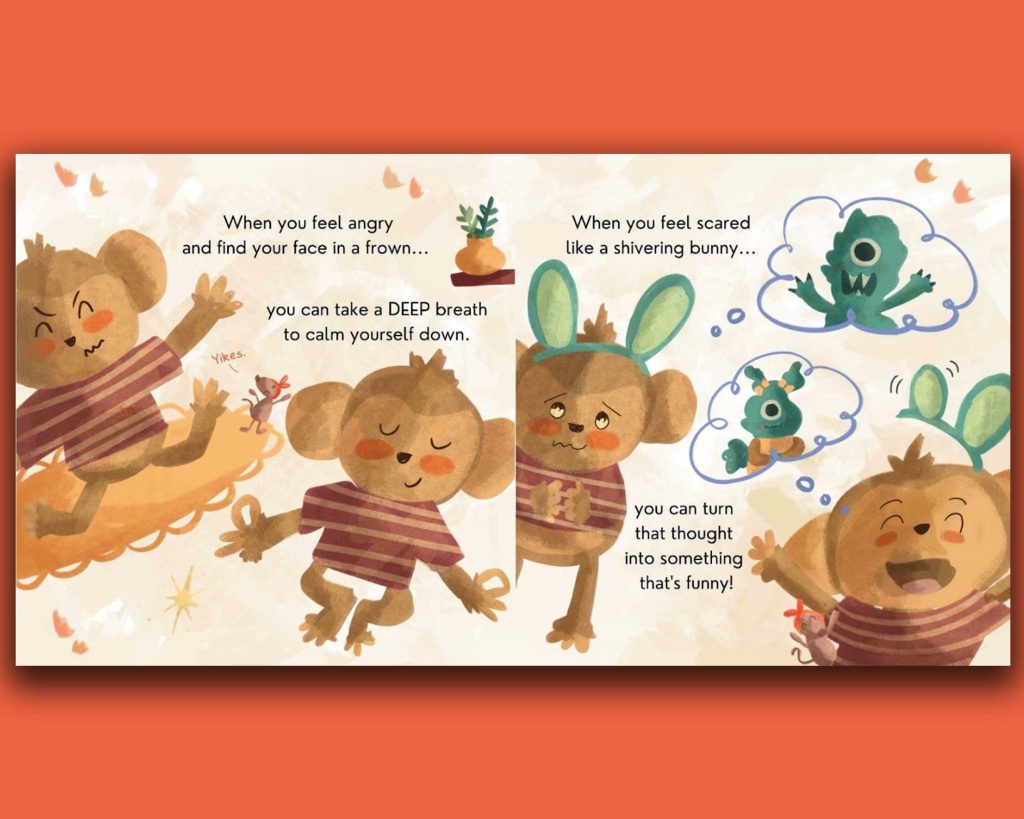 Final Thoughts
If you're looking for a wonderful tool to help build your child's emotional awareness and self-regulation skills, then look no further. 'Feeling All My Feelings Book' by Kim T. S. covers all of the major emotions and helps give kids and adults the confidence to conquer their feelings.
This post contains affiliate links. I may earn a small commission if you choose to make a purchase. As always, all opinions are my own.