Explore A World of Magic in 'Giant Island'
Explore A World of Magic in 'Giant Island'
Giant Island
Author: Jane Yolen | Illustrator: Doug Keith | Publisher: Flashlight Press
Themes: fantasy, magic, giants, grandparents, intergenerational, friendship, exploring nature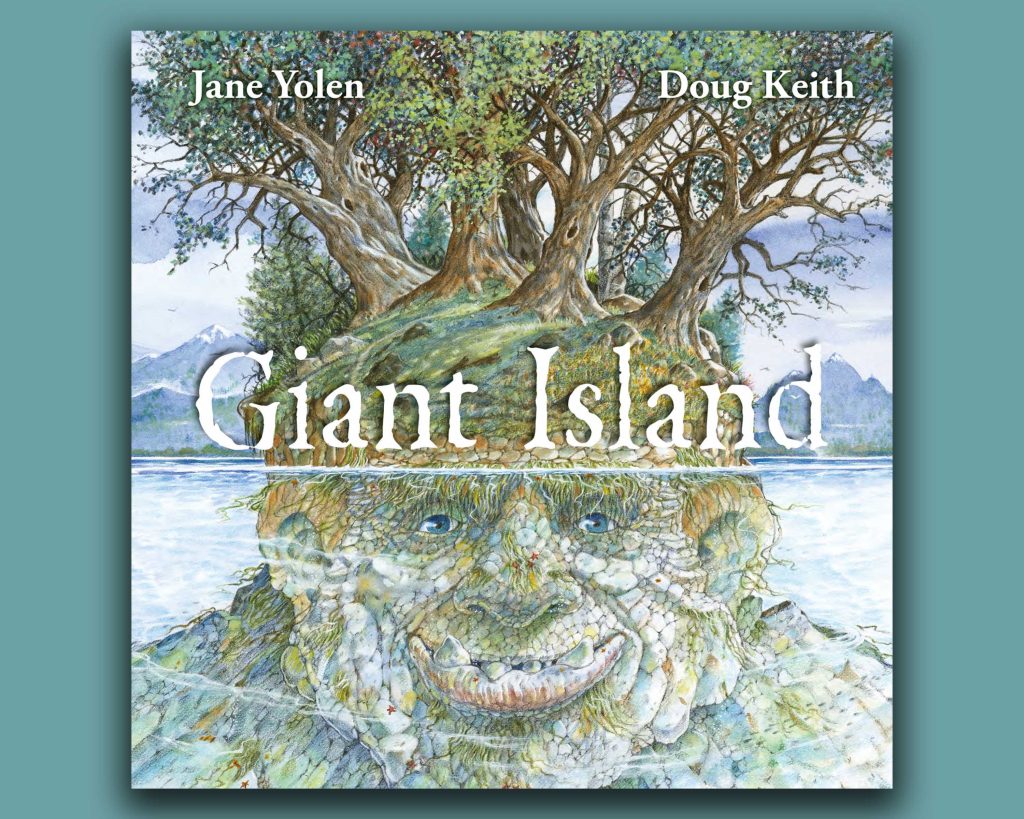 Explore a fantastical world in Jane Yolen and Doug Keith's 'Giant Island'. Two children, their dog and their grandfather boat out to an island for a day of fishing and exploring. Stepping off of the motorboat and onto the craggy shoreline of Giant Island, they see that the island is, in fact quite small. Little do they know, it holds a secret larger than life.
Their grandfather begins fishing and makes himself comfortable. It seems, maybe, he's been here before. The children set off exploring the little island where they find stone steps, a rocky cave, and clues hinting at a mythical presence.
After diving into the waters, they discover the magic of Giant Island and the secret lurking just below the surface.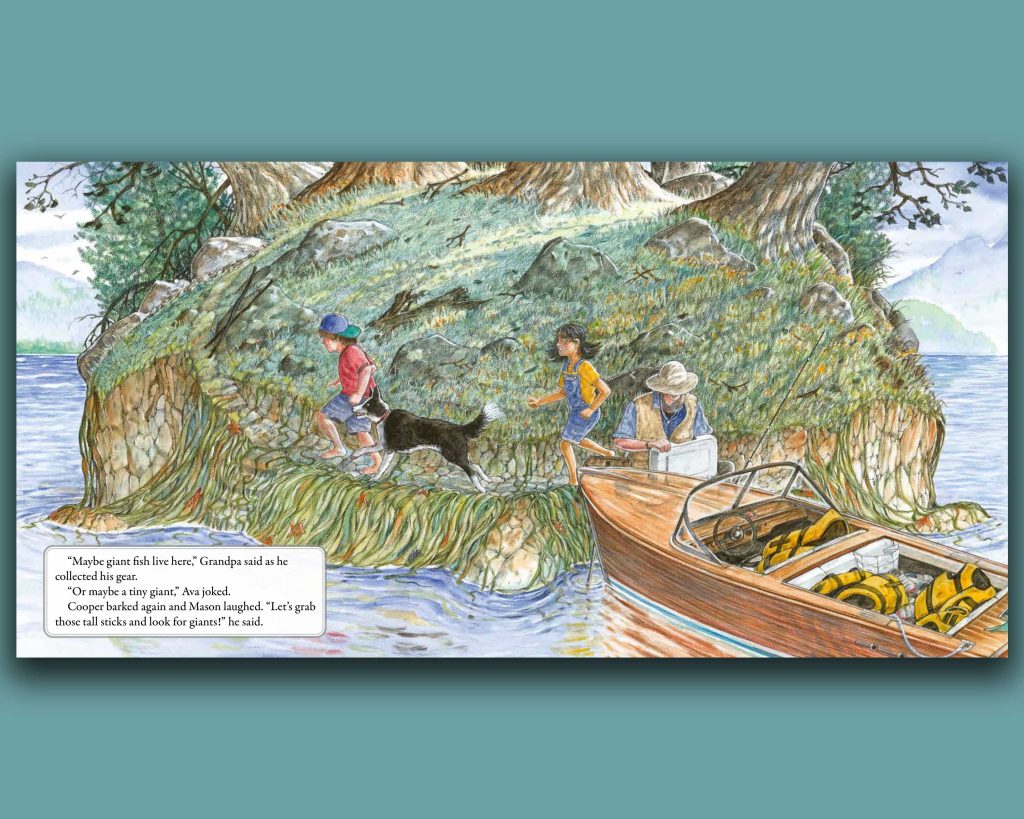 Let Your Imagination Run Wild
A fun day out with their grandfather turns into a whimsical adventure two children won't soon forget. Jane Yolen weaves a legendary tale full of magic and mystery. Evoking themes of friendship, discovery, and fantasy, clues are revealed that point the children toward the true nature of the island.

The relationship between the children and the dog really stands out. The children speak to the dog and it responds with enthusiastic barks as if it knows just what they're saying.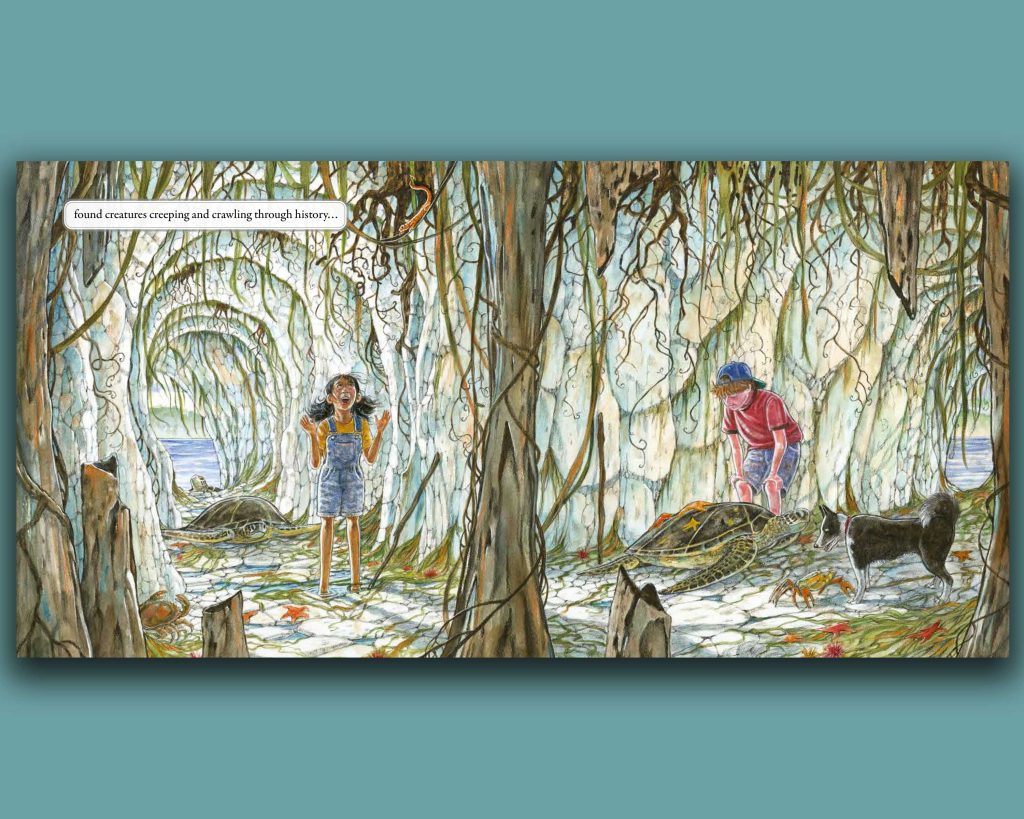 Stumble Into A Realm Where Giants Roam
Readers young and old will be enthralled with Doug Keith's fantastical illustrations. Using a combination of gouache paint and coloured pencil, Keith creates a stunning realm where giants roam.
The illustration with the giant blowing bubbles underwater as he holds his stony hand to his lips is fantastic. The children and their dog are swirling around, playing in the bubbles, blown from the giant.
The effect he achieves with his illustrations is really colourful and captivating, a feast for the eyes and the imagination.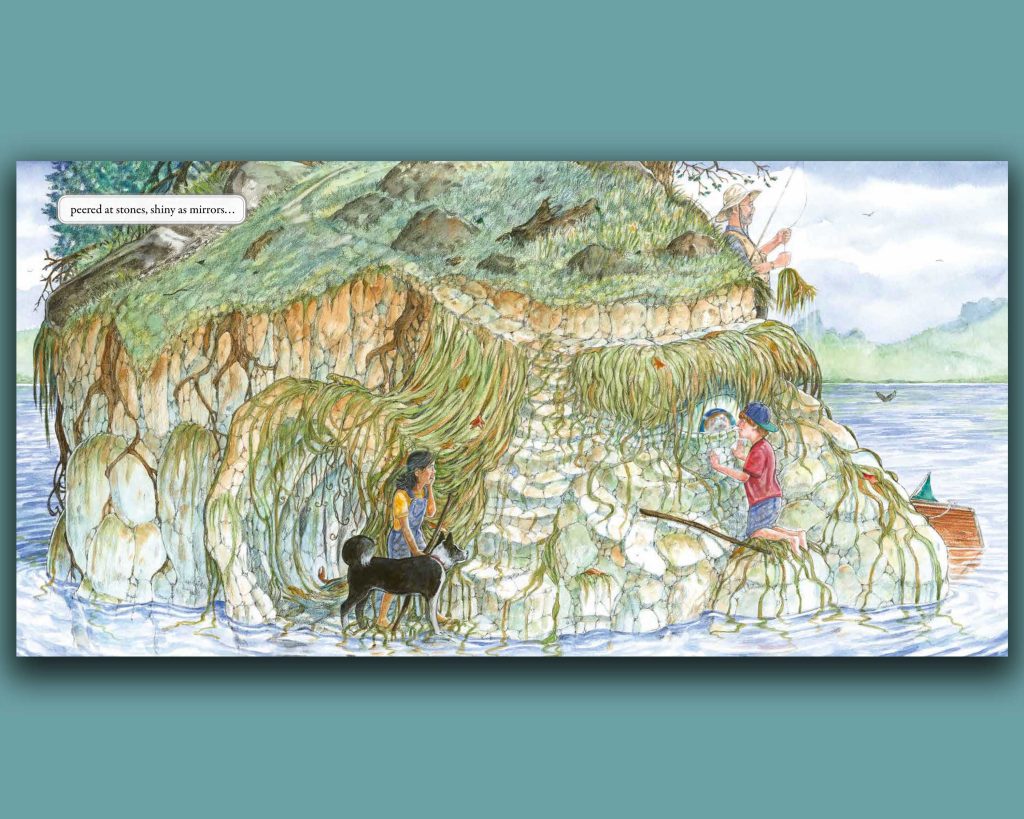 Final Thoughts
Bubbling with magic, Jane Yolen and Doug Keith's 'Giant Island' is a mythical adventure for readers of all ages. The humungous rock formations resembling human forms, mimetoliths, will leave you daydreaming about your next outdoor adventure. I have no doubt this will be a picture book children will ask to read again and again.
'Giant Island' is available for pre-order ahead of its release on August 1, 2022.
This post contains affiliate links. I may earn a small commission if you choose to make a purchase. As always, opinion are my own.