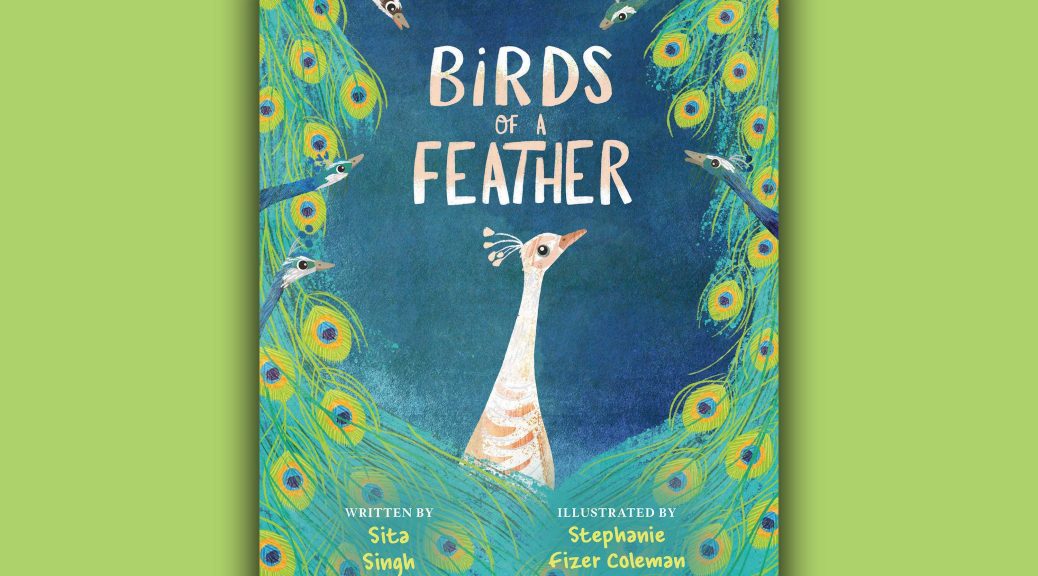 'Birds of a Feather' Shines Bright
'Birds of a Feather' Shines Bright
Author: Sita Singh, Illustrator: Stephanie Fizer Coleman | Themes: celebrating differences, belonging, identity, peacocks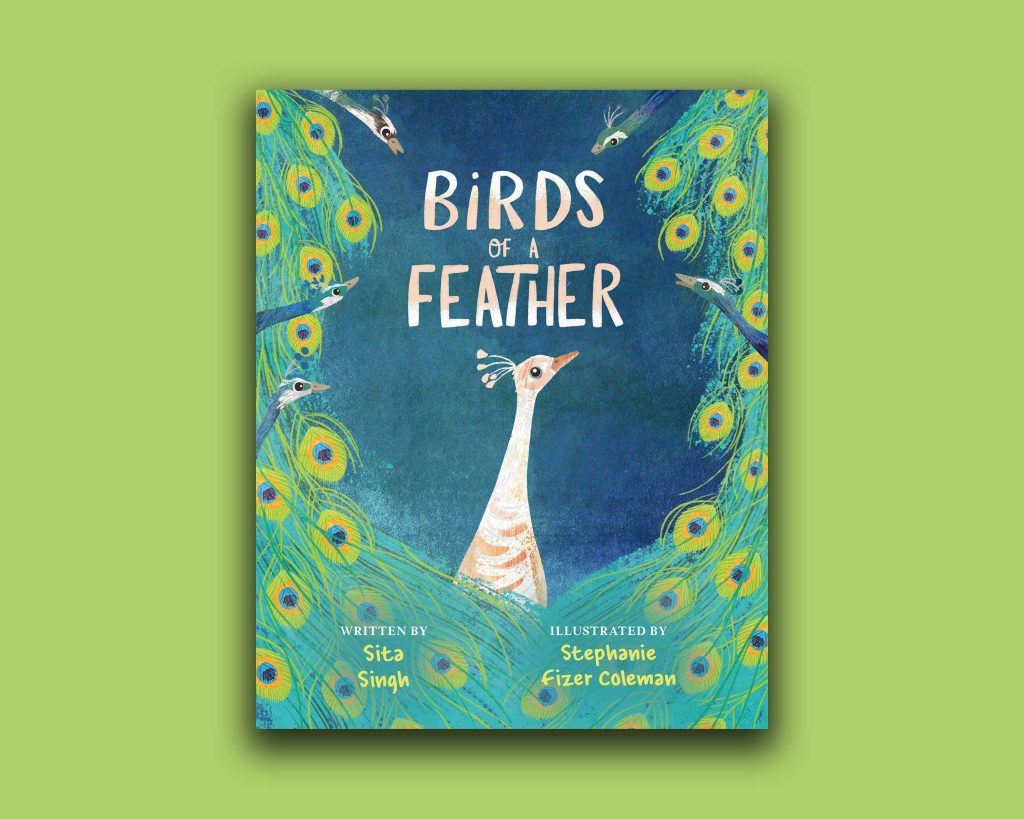 Why fit in when you were born to stand out? That's the message in Sita Singh's Birds of a Feather and its message shines bright.
A Peacock Like No Other
In the Himalayan jungle, a white peachick named Mo was born. He was different from all of his peacock siblings because he shone bright white. The rest of the peacocks had bright, bold colourful feathers.
Even though Mo was different, he still did everything with the rest of the peacocks. His favourite game was hide and seek but he couldn't hide like the others because he stood out too much.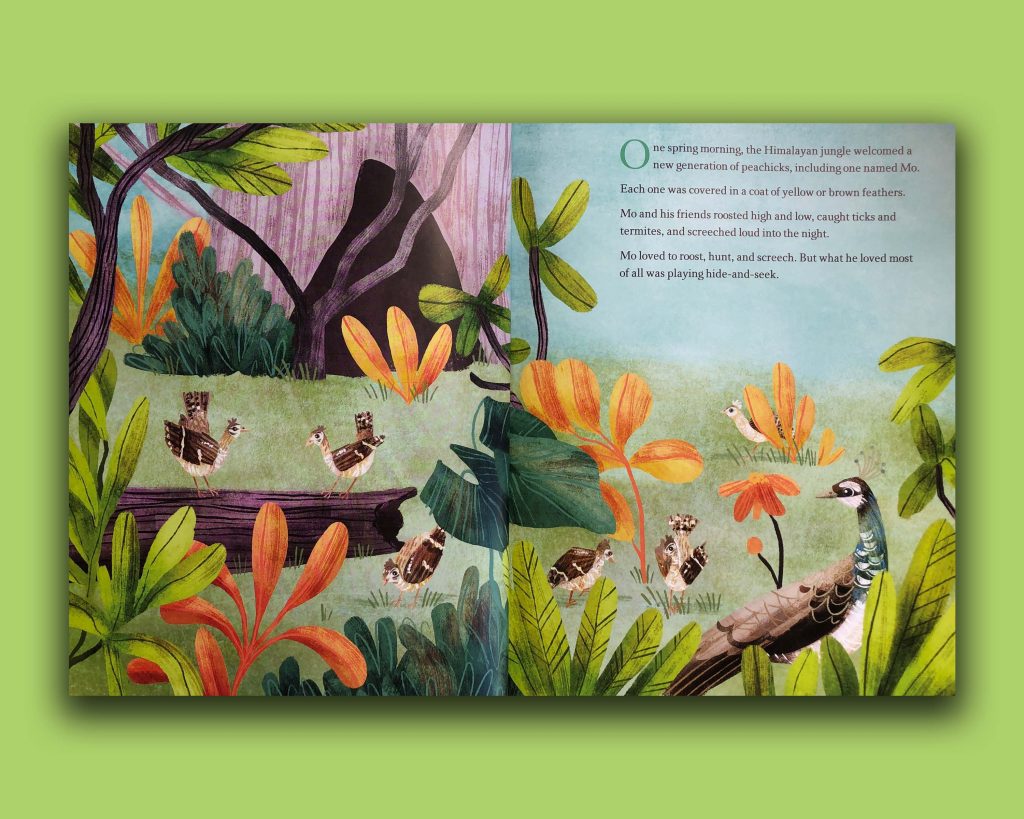 The other peacocks tried to make him feel like one of them, but Mo began to feel different. Especially when the peacocks started preening and preparing for the first rain dance.
"Even with a fluff and a trim, Mo's feathers were no match for the others. Mo looked different. Mo felt different. And now he also felt alone."

Birds of a Feather by Sita Singh
Then, on the night of the performance, it was too dark to see and all of the peacocks kept bumping into each other.
All of a sudden thunder crashes and Mo realizes his white feathers are glowing bright! Now he knows just how to save the dance. He takes flight and lights up the whole party.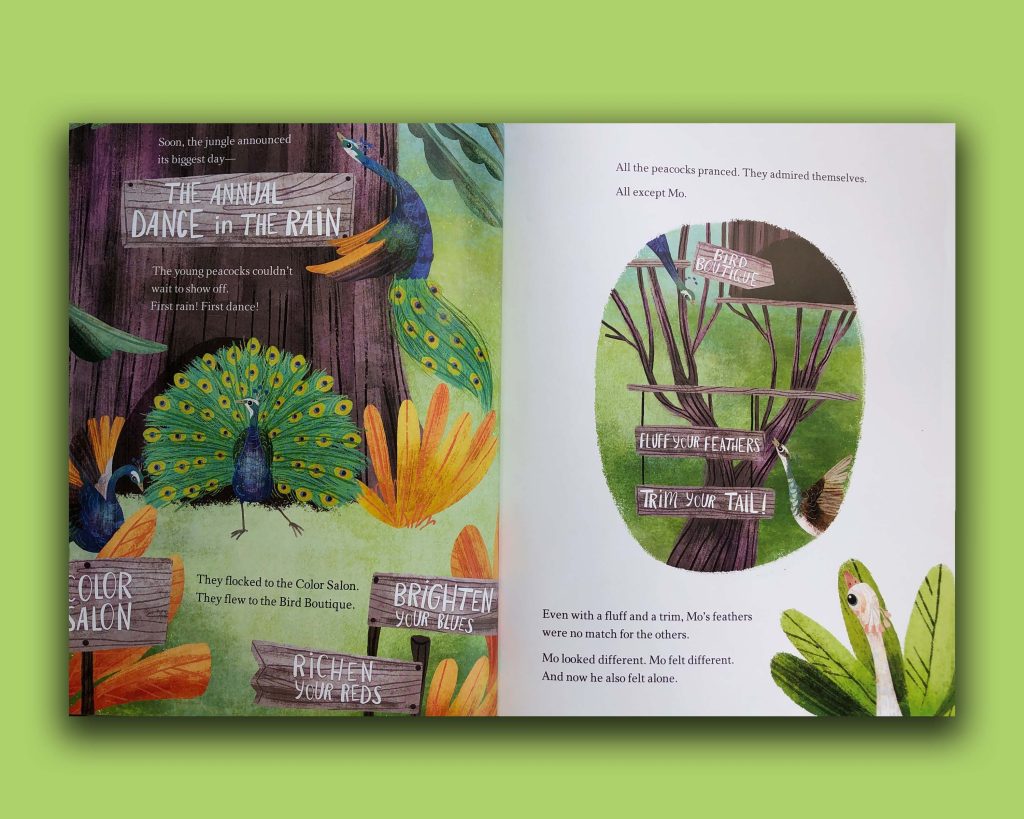 At last everyone could see and Mo was the star of the show as the first rain dance went on into the night.
"Yes, Mo was different. But now Mo saw what he'd had all along – bright, bold, beautiful feathers. And his crest felt like a crown."

Birds of a Feather by Sita Singh
Being A Supportive Friend
What I noticed immediately about this story was that Mo's friends were very supportive and encouraging. They never bullied him because he was different. I love this message for children because it gives them an example of how to be a great friend.
Differences Are Beautiful
This picture book offers us a chance to teach children that our differences are okay. It's our differences that make us beautiful and unique. Just like Mo was able to save the party using his unique colour, our strengths are in our differences too.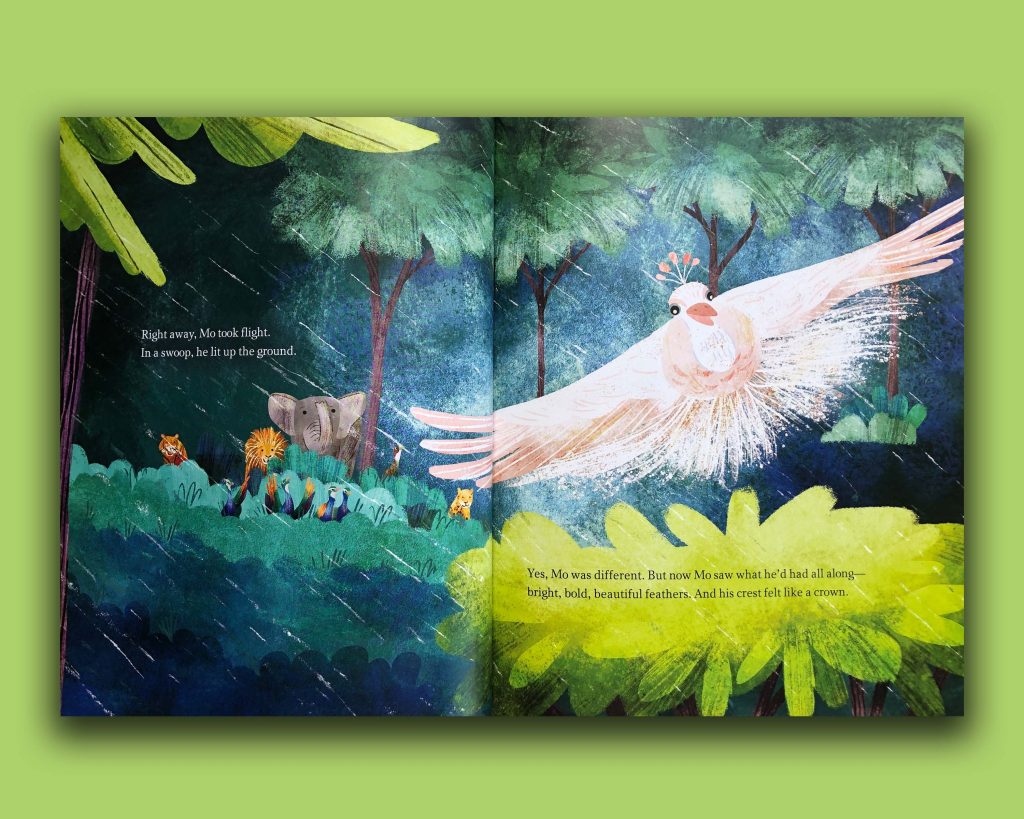 Jewel-Toned, Textural Illustrations
The illustrations in this picture book are bold and beautiful and fitting for a story about peacocks. I liked the use of the orange accents with the turquoise, purple, and royal blue hues. The contrast between light and dark is also evident in these illustrations. Many of the jungle scenes are done in deep, rich tones and it makes a stunning contrast to Mo's white, almost iridescent, feathers.
Final Thoughts
If you're looking for a beautiful read with a fantastic message about celebrating differences and belonging then 'Birds of a Feather' shines bright and is the perfect choice.
More Reviews
A lion detective solves a birthday mystery in 'Agent Lion and the Case of the Missing Party'.
This post contains affiliate links. I may earn a small commission if you choose to make a purchase. As always, opinions are my own.