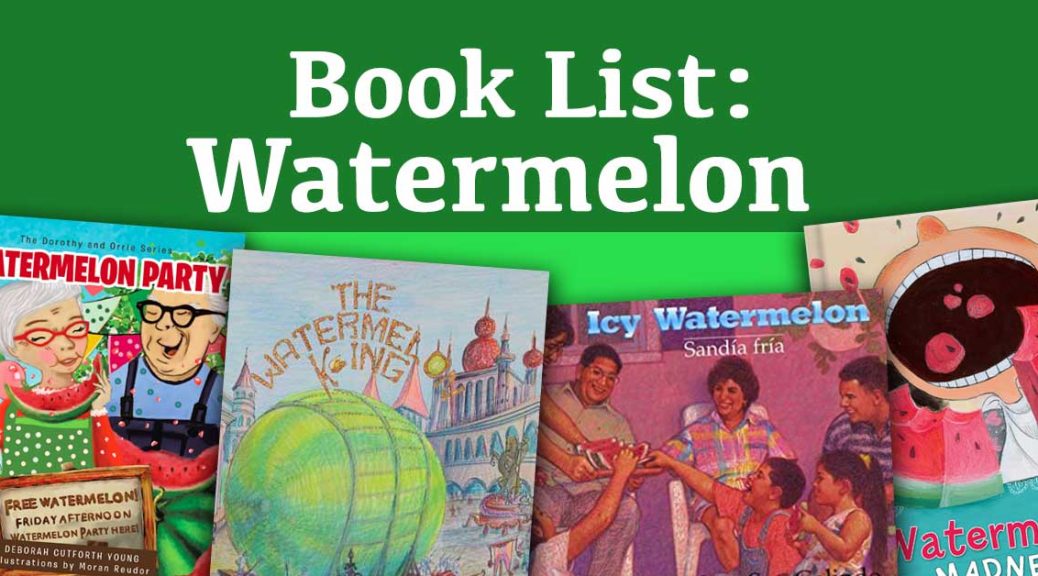 12 Tempting Watermelon Picture Books to Sweeten Your Summer
12 Tempting Watermelon Picture Books to Sweeten Your Summer
Nothing says summer to me like a big, juicy watermelon! These deliciously sweet melons are not only a fabulous treat for adults but they're almost always a huge hit with kids too.
August 3 is National Watermelon Day and I can't think of a better way to mark the occasion than with a big bowl of watermelon and a few good books.
Get ready to sink your teeth into these great watermelon picture books.
Author: Taghreed Najjar
Illustrator: Maya Fidawi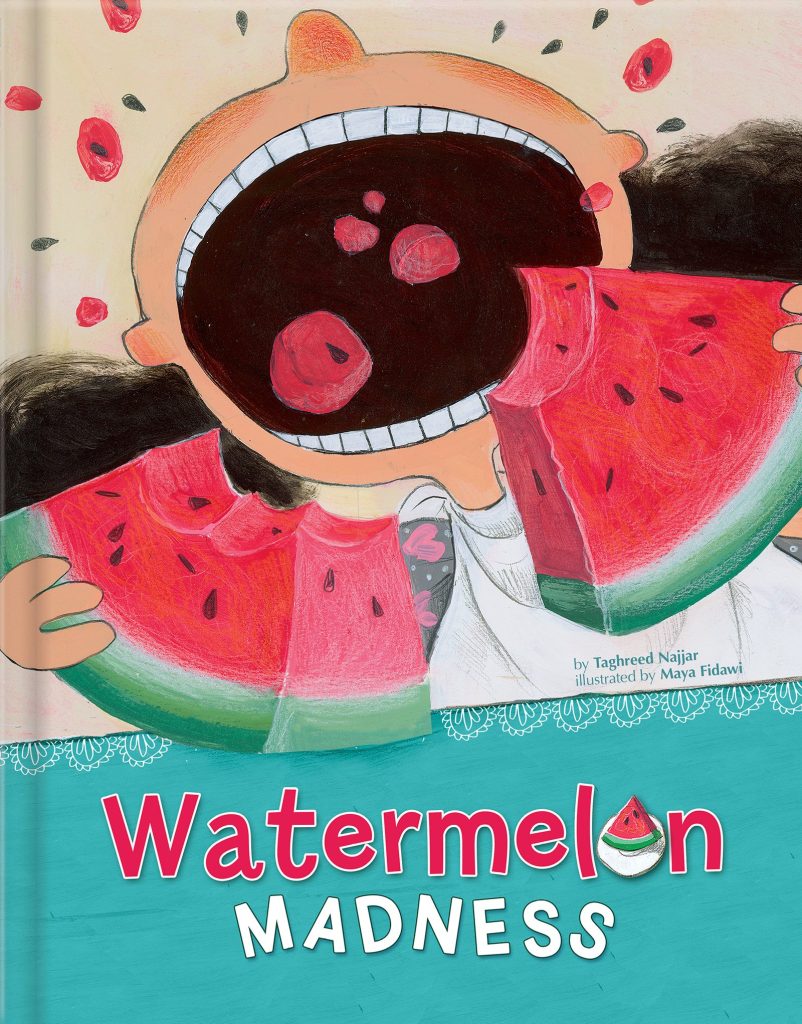 From Bookshop.org: "Noura is crazy about watermelon! She wants to eat nothing else, every day, at every meal. In fact, Noura thinks there is no such thing as too much watermelon. Until one night, when the watermelon she has hidden in her room to eat all by herself begins to grow and Noura gets taken on a wild watermelon adventure!"
Author: Arnak Danielian
Illustrator: Ara Danielian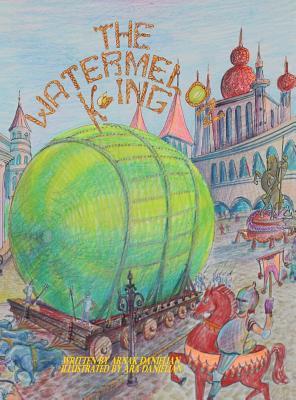 From Bookshop.org: "Once upon a time there was an unbelievably greedy king, his name was Bruderick VI. At the same time, there was a gigantic magical watermelon, who was grown by Dean. The king wanted the watermelon, but this became a big problem for him."
Author: Cecelia Barker Lottridge
Illustrator: Karen Patkau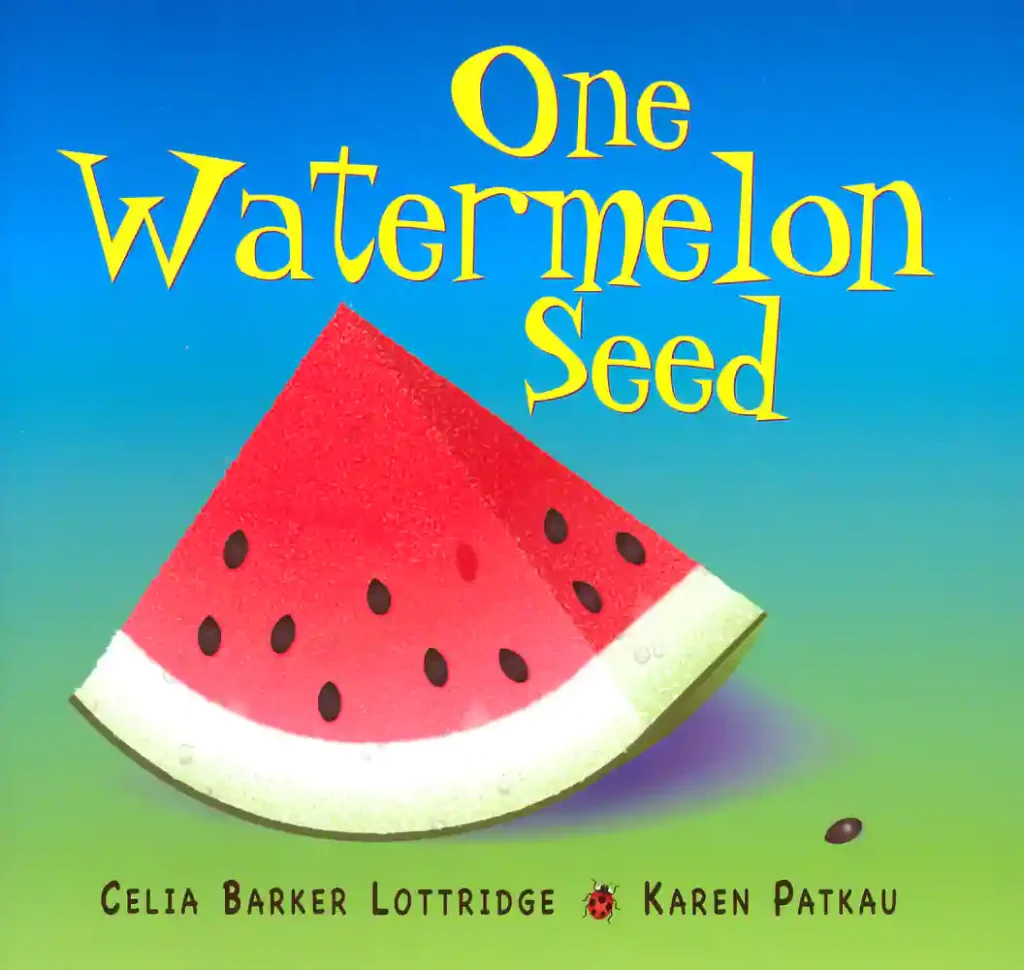 From Bookshop.org: "In this deceptively simple counting book, Max and Josephine tend their garden while readers follow along, counting from one to ten as the garden is planted. Then readers can count in groups of tens as the garden is harvested, while they search through the pictures for the many small animals that are hiding throughout. A concise and clever text introduces color and rhythm, and the illustrations are bright and engaging, making this a perfect counting book for children aged four to seven."
Author: Greg Pizzoli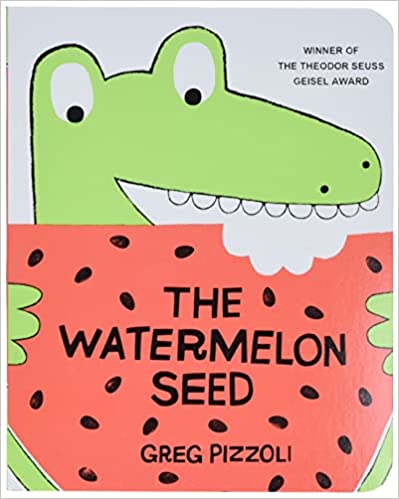 From Bookshop.org: "With perfect comic pacing, Greg Pizzoli introduces us to one funny crocodile who has one big fear: swallowing a watermelon seed. What will he do when his greatest fear is realized? Will vines sprout out his ears? Will his skin turn pink? This crocodile has a wild imagination that kids will love. With bold color and beautiful sense of design, Greg Pizzoli's picture book debut takes this familiar childhood worry and gives us a true gem in the vein of I Want My Hat Back and Not a Box."
Author: Trevor Todd
Illustrator: Steve Page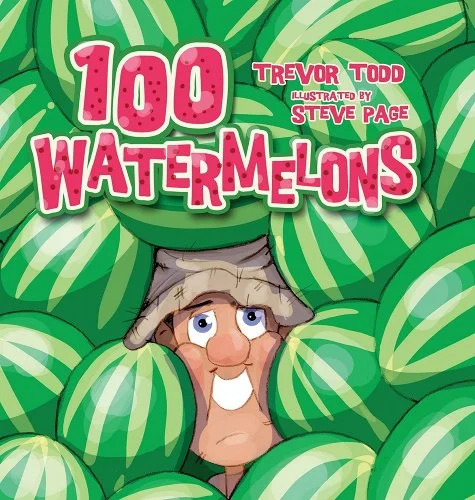 From Bookshop.org: "Not 98. Not 99. Come harvest time, the proud Mr. Macaroni has 100 big, round, juicy watermelons. But tragedy strikes as he attempts to unload them. The forklift topples over and 99 watermelons go tumbling down the alarmingly steep sides of William Street causing sticky chaos and sweet confusion. 99…? That means there's still one watermelon on the loose! Watch out!"
Author: Charlie W. Sterling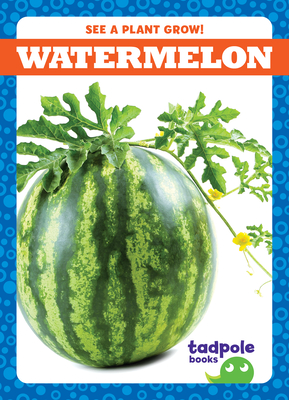 From Bookshop.org: "In this book, beginning readers are introduced to the life cycle of a watermelon. From seed to fruit, each spread follows and labels steps in the plant's development. Highfrequency words and repetitive sentence patterns work together with strong visual references to support the earliest readers and create a fun first nonfiction reading experience. Watermelon includes Tools for Teachers and Caregivers, a Let's Review! question and image, and introductory nonfiction features such as labels, a table of contents, words to know, and an index. Watermelon is part of Jump!'s See a Plant Grow! series."
Author: K. R. Yates
Illustrator: Milena Radeva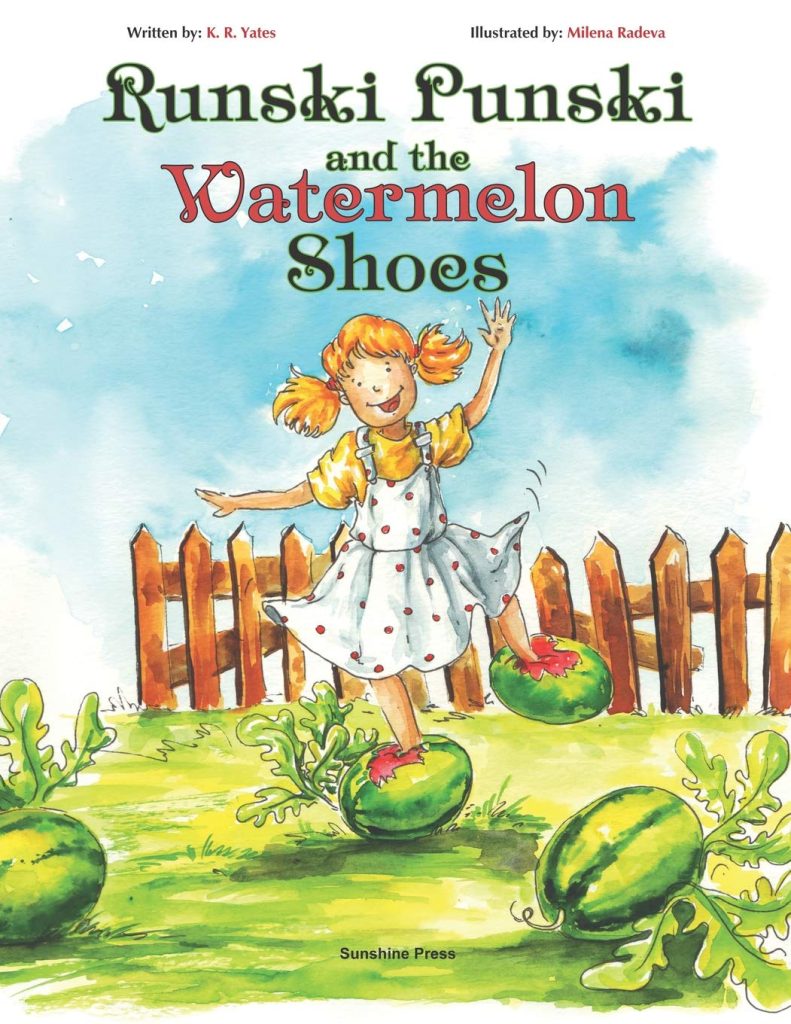 From Bookshop.org: "Once upon a time, a young girl named Runski Punski and her friends were chasing each other around her back yard. Suddenly, Runski Punski discovered a new and fun type of footwear. Soon, all her friends, and all the kids in town, wanted to join in the fun. Along the way, there were a few minor difficulties. Read and enjoy the story to find out what happens."
Author: Jasmine Cabanaw
Illustrator: John Moriarty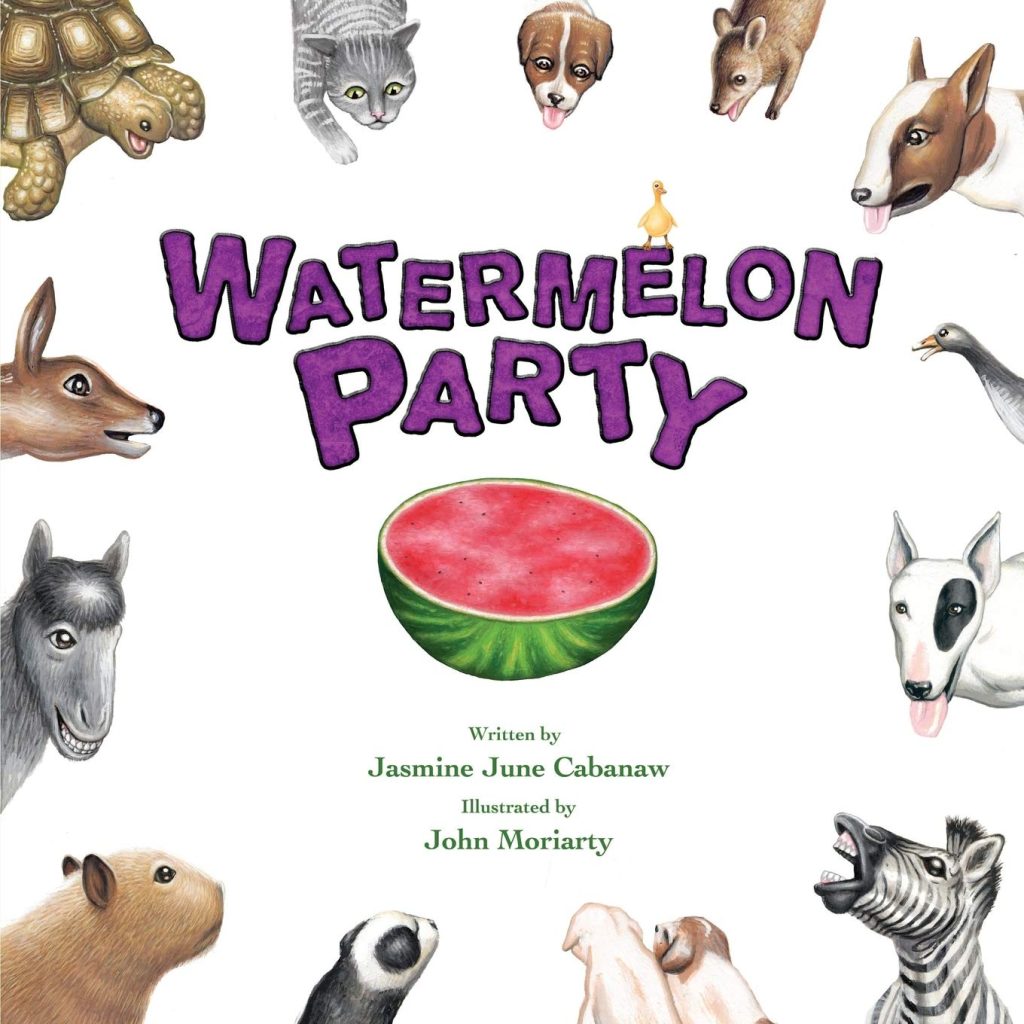 From Bookshop.org: "Watermelon Party is based on a real event that happened at RRR. One July 4th, Janice put out a watermelon, and one by one the animals gathered around the watermelon, sharing in its juicy sweetness side by side, despite their differences in species and size. It is the perfect story of friendship, love, animal rescue, and good, old summertime fun!"
Author: Jeff Kennedy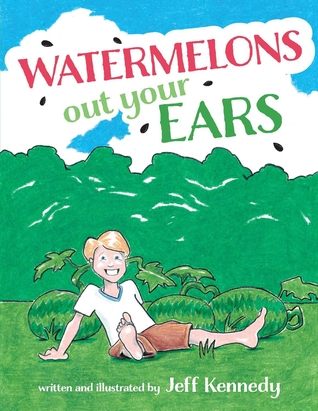 From Bookshop.org: "When Tommy's brother tells him not to swallow watermelon seeds or a plant will grow in his stomach, his imagination goes into overdrive! Wouldn't the ability to grow watermelons be the best thing ever? Of course, it won't really happen, but letting his imagination run free is just as much fun as having watermelon whenever he wants! With vivid illustrations and a fun, inventive story, Watermelons Out Your Ears explores the joy children can have just by using their imagination."
Author: Pam Stone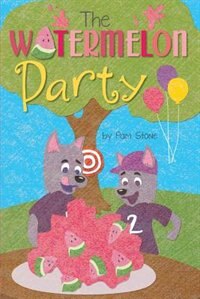 From Bookshop.org: "Wally and Wagner Winkie are putting on their best baseball outfits. They have to look their best when they win the watermelon-throwing contest this year! But the competition is fierce. Will they really win, or will one of their friends take home the prize?"
Author: Mary Sue Galindo
Illustrator: Pauline Rodriguez Howard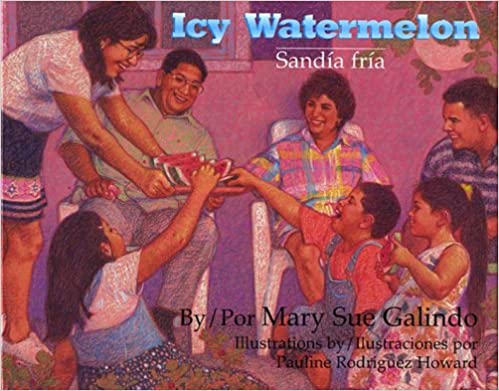 From Bookshop.org: "Hugo, Maria, and Sarita enjoy spending time with their abuelos. And they in turn enjoy teasing their grandchildren with adivinanzas, little riddles that make the children giggle and smile even while leading them to think about the world in new ways. So when Grandpa begins to reminisce about his own father, and about the watermelons they raised long ago, the three youngsters recognize yet another curious adivinanza in the telling. Together author Mary Sue Galindo and illustrator Pauline Rodriguez Howard present a delightfully sweet (even juicy!) tale–a story that also carries the seeds of family tradition for readers to plant and cultivate in some future summer."
Author: Deborah Cutforth Young
Illustrator: Moran Reudor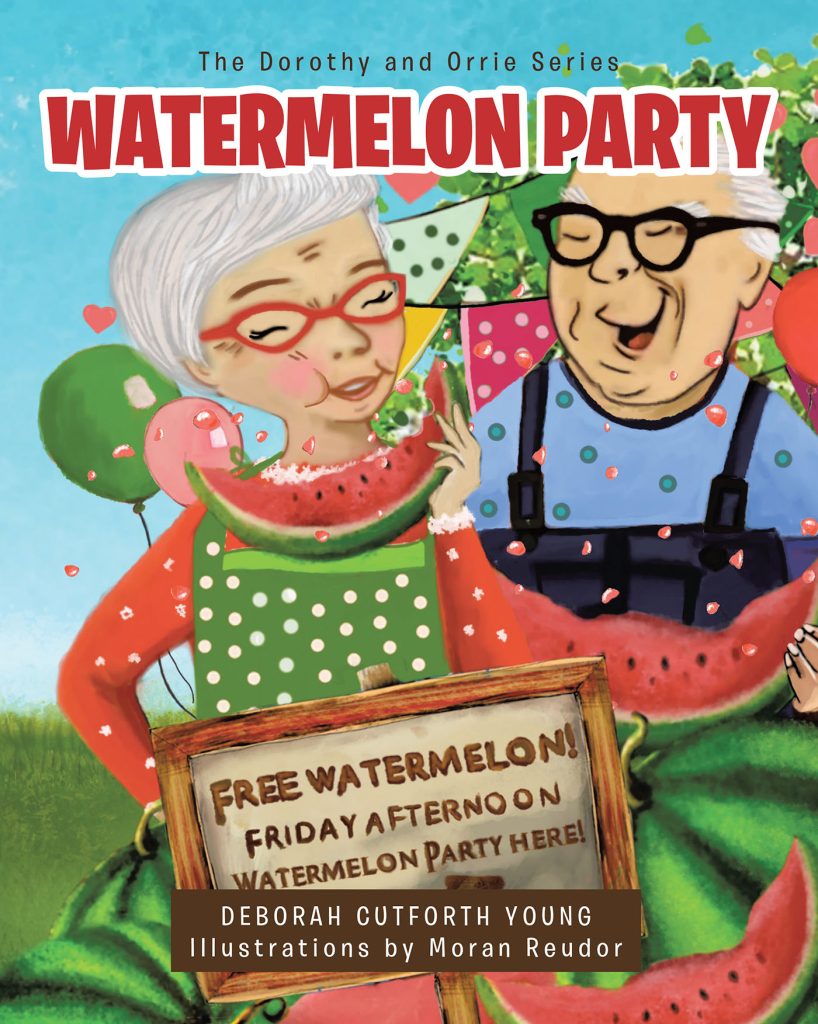 From Bookshop.org: ""Too much watermelon" inspires a respected older couple to host a watermelon party in celebration of the children in their small town. Antics of fun and love make it an afternoon to remember. And in the end, the reader knows there may be more fun with watermelon ahead."
This post contains affiliate links. I may earn a small commission if you choose to make a purchase.