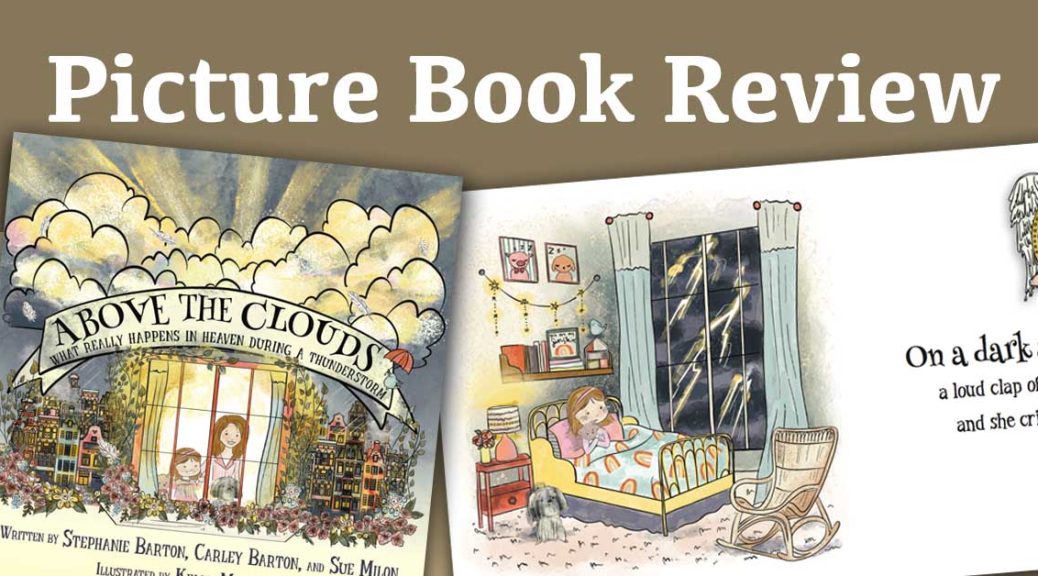 'Above The Clouds' Soothes Thunderstorm Fears
'Above The Clouds' Soothes Thunderstorm Fears
'Above The Clouds: What Really Happens in Heaven During A Thunderstorm'
Author: Stephanie Barton, Carley Barton, and Sue Milon
Illustrator: Kelly Mengarelli
Publisher: Many Seasons Press
Themes: religious, thunderstorms, angels, fear and anxiety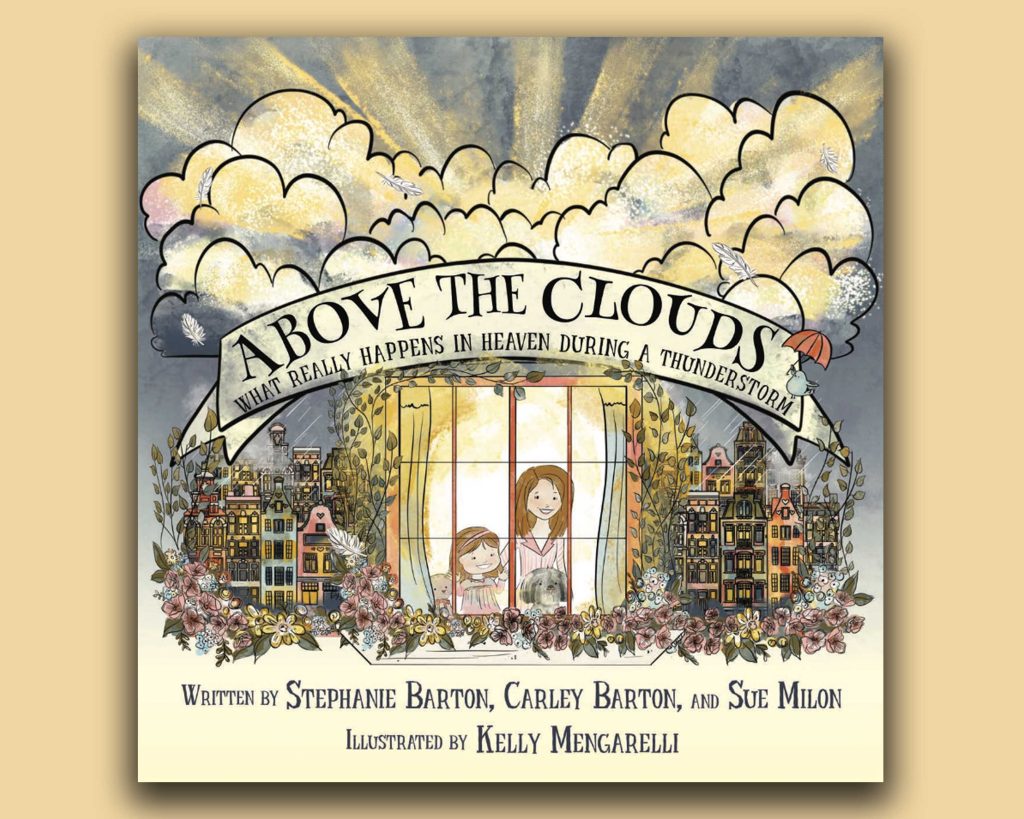 The Party Above The Clouds
One dark and stormy night, a little girl named Grace is awoken by a loud thunderstorm. Her mother comes in to comfort her and tells her a reassuring story about what's really happening way up in the sky.
"It's all right, Grace", said he mommy. "It might be scary for you, but let me tell you about the incredible party going on above the clouds in heaven."

Above The Clouds: What Really Happens in Heaven During a Thunderstorm by Stephanie Barton, Carley Barton, Sue Milon, and Kelly Mengarelli
Grace's mother goes on to explain that the storm is just a massive party all the angels are having up in heaven. The thunder is the sound of the angels jumping up and down as they dance to the music and the lightning is the flash of cameras as they pose for pictures. The strong winds and pouring rains are nothing to fear either, says Grace's mom; she has a heartwarming explanation for those as well.
Before long, Grace is lulled back to sleep dreaming of her guardian angel and loved ones up in heaven.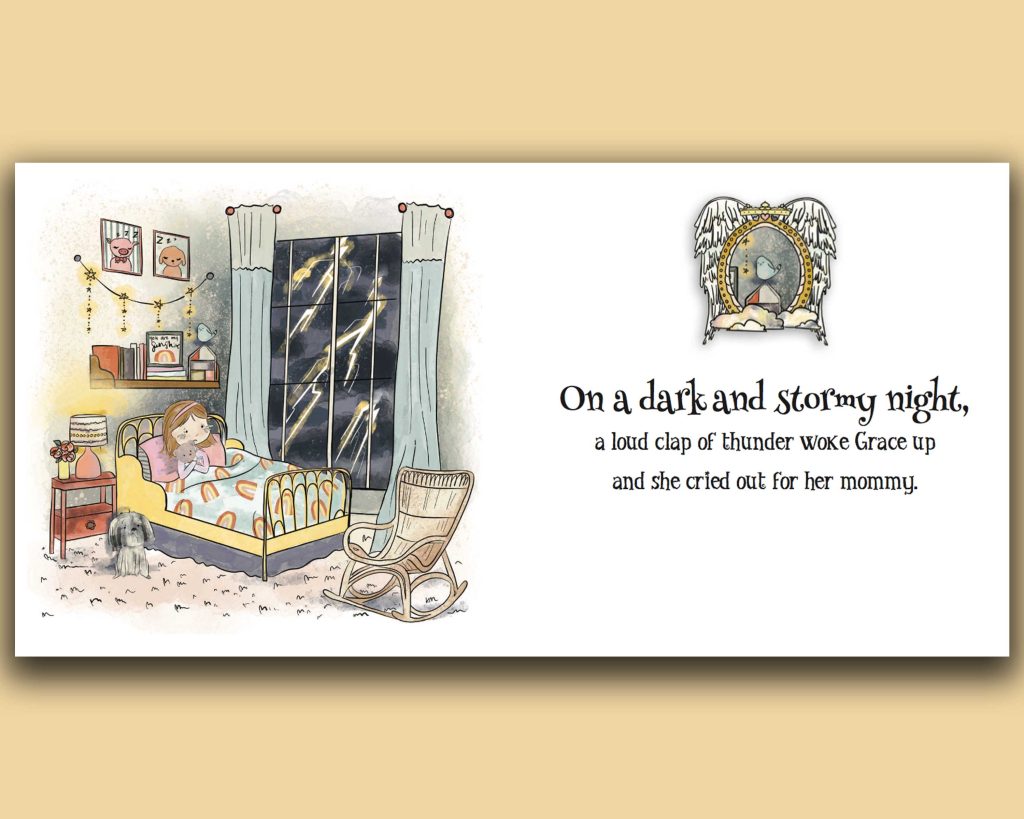 A Modern Twist On An Old Tale
'Above The Clouds: What Really Happens in Heaven During A Thunderstorm' is a modern twist to the old 'angels bowling in heaven' tale. Stephanie Barton, Carley Barton, and Sue Milon's sweet story will give children something reassuring to think about during the next thunderstorm. Not only that, but it will bring them comfort as they imagine a deceased love one happy and having fun.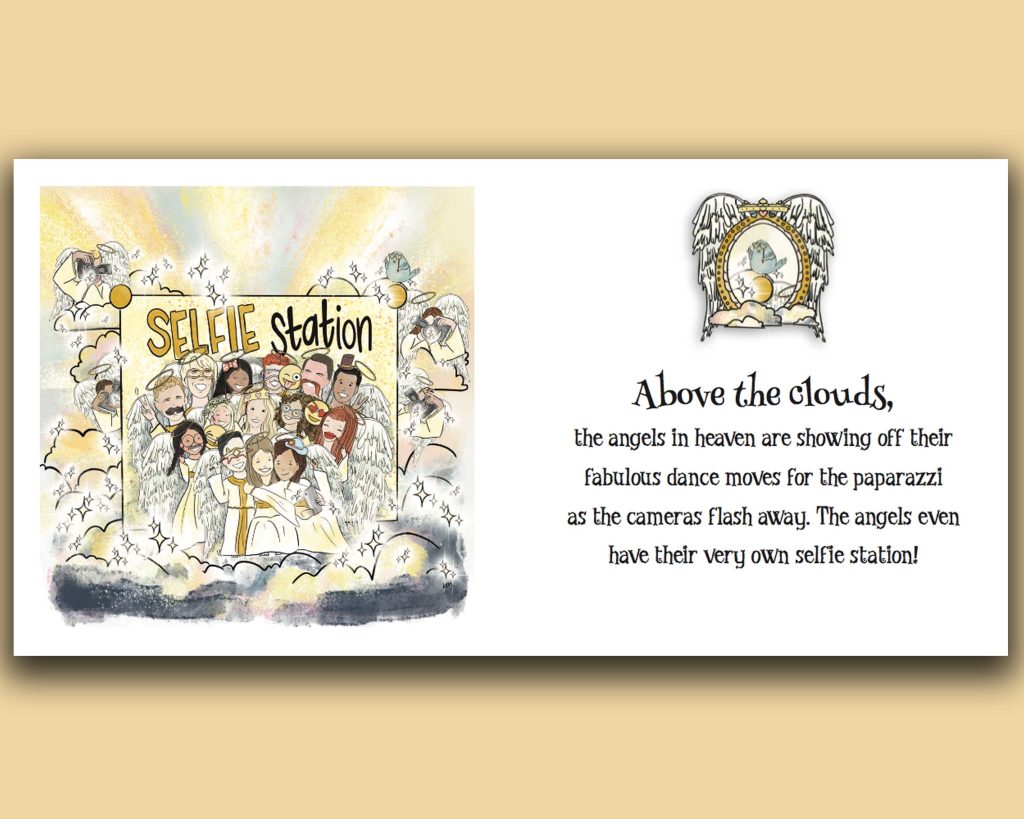 Beautiful Illustrations With Hidden Details
Kelly Mengarelli's illustrations for this picture book are beautiful and really take this story to the next level. Her use of yellow and black to show dark and light makes a stunning visual that is carried over on each page. The hidden details throughout the book are also a fantastic touch. Children will enjoy searching for the bluebird hidden throughout the story along with some other special characters.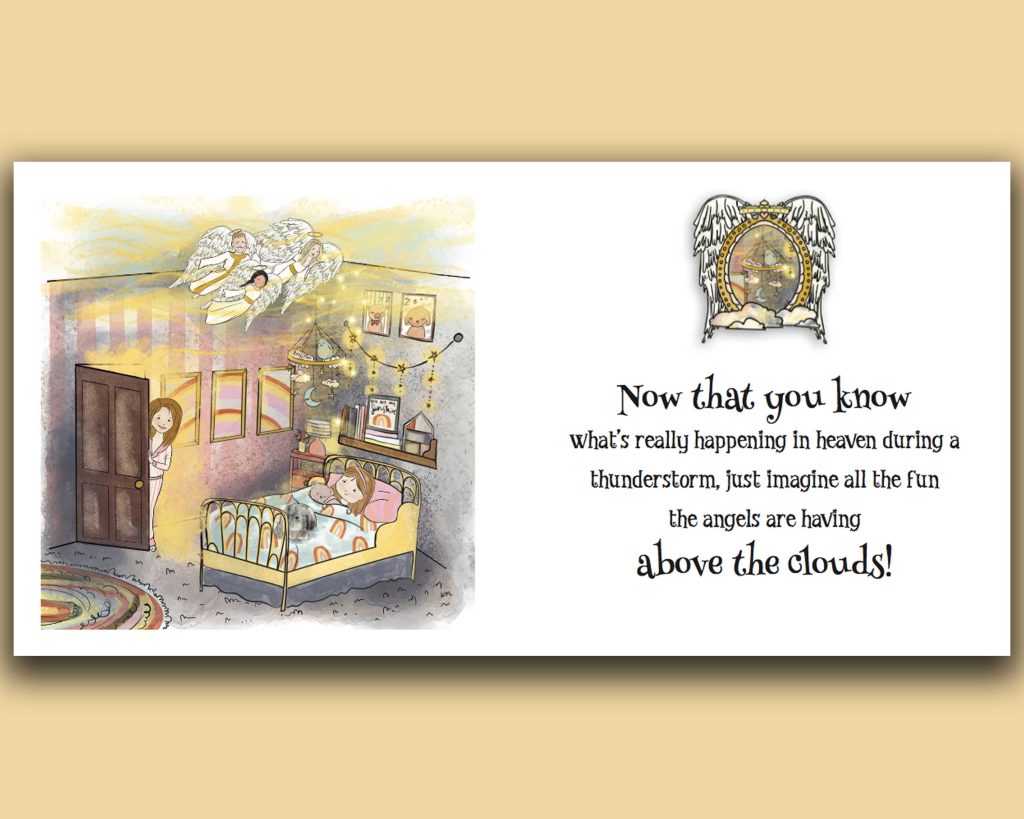 Final Thoughts
A heartwarming picture book, Above The Clouds: What Really Happens in Heaven During A Thunderstorm' will help sooth children's fears of thunderstorms all while remembering a lost loved one. With beautiful illustrations that will draw you into the story, this modern retelling of a classic old tale is sure to resonate with young readers of today.
This post contains affiliate links. I may earn a small commission if you choose to make a purchase.