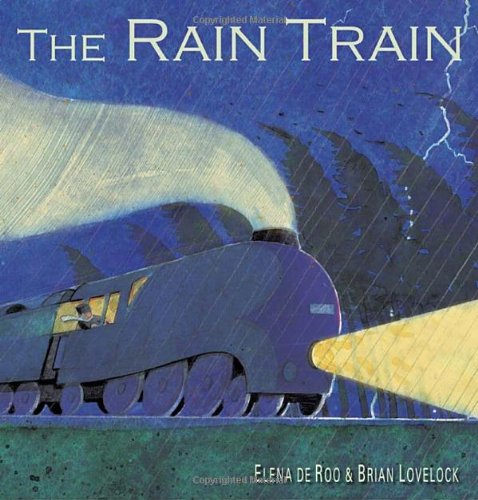 A Rollicking Ride on 'The Rain Train'
A Rollicking Ride on 'The Rain Train'
Author: Elana De Roo, Illustrator: Brian Lovelock | Themes: rain, weather, trains, train ride, sleep, night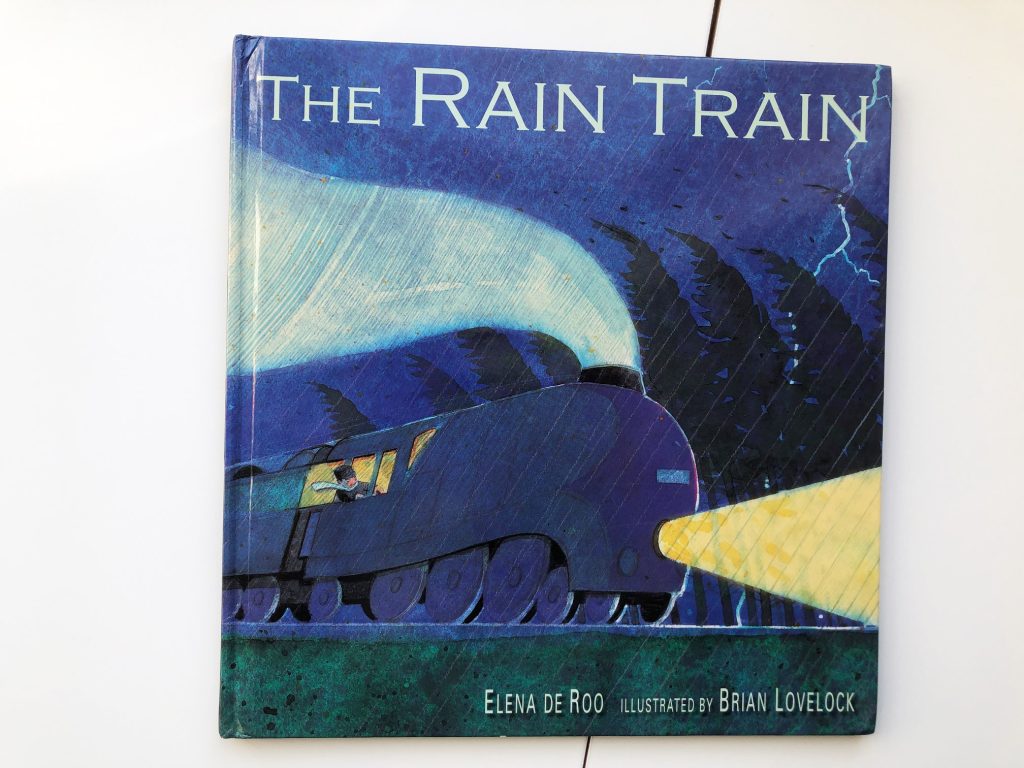 All Aboard 'The Rain Train'
Peering out his window into the night, a little boy sees the rain pouring down and knows it's time for a ride on the Rain Train. He walks out his front door in his pyjamas where other children also appear to be doing the same thing. They climb aboard the train, have their tickets punched, and settle in for a rolling, rollicking ride.
Listening to the Soothing Sounds
The rain continues to beat down on the roof as the train winds through the countryside. Inside, the children relax and listen to all of the soothing noises around them. Tucked safe in the sleeper car for the night, the children are lulled to sleep.
"When it's thundering down on the roof, in the lane. From the storm comes the call… "All aboard the Rain Train!""

The Rain Train by Elana De Roo
A Delight to Read Aloud
This book feels and sounds great when read aloud. My toddler really enjoyed listening to the sounds throughout the book like the 'tisssshhhhh' of the train as it eases from the platform and the 'rattter-tat-tat' as it moves along the track. He thought it was so fun to hear me acting out all of the sounds of the train.
It's the Perfect Bedtime Story
The Rain Train is one of those books that is perfect for bedtime. It's nice to finish off story time with something calm and comforting to help your kids drift off to sleep. The rhythmic rhymes, paired with the soothing, cool-toned illustrations really helps kids wind down for the night.
"The wail of the wind, the sway of the train, the strum of the wheels to the beat of the rain. A pitter-pat-pat, a pitter-pat-pat."

The Rain Train by Elana De Roo
Isn't it nice to drift off to sleep to the sounds of rain? There's just something so relaxing about it. On each page you can see sheets of rain pouring down in the night. The illustrations, combined with the language, really make this book stand out for me.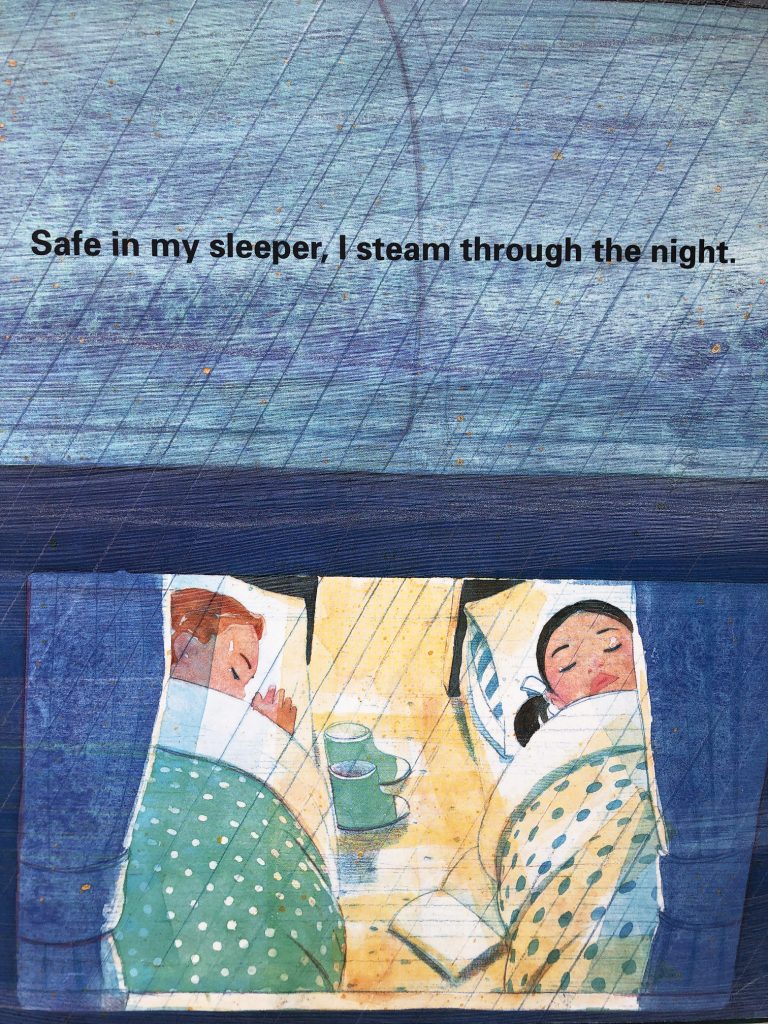 Final Thoughts on The Rain Train
It's fun, incredibly comforting, and the perfect bedtime read. I'm sure your little ones will love a ride on the Rain Train tonight as they drift off to sleep tonight!
More Book Reviews
I have plenty of other reviews on my blog. Check out Day at the Beach.
This post contains affiliate links. I may earn a small commission should you choose to make a purchase. As always, opinions are my own.