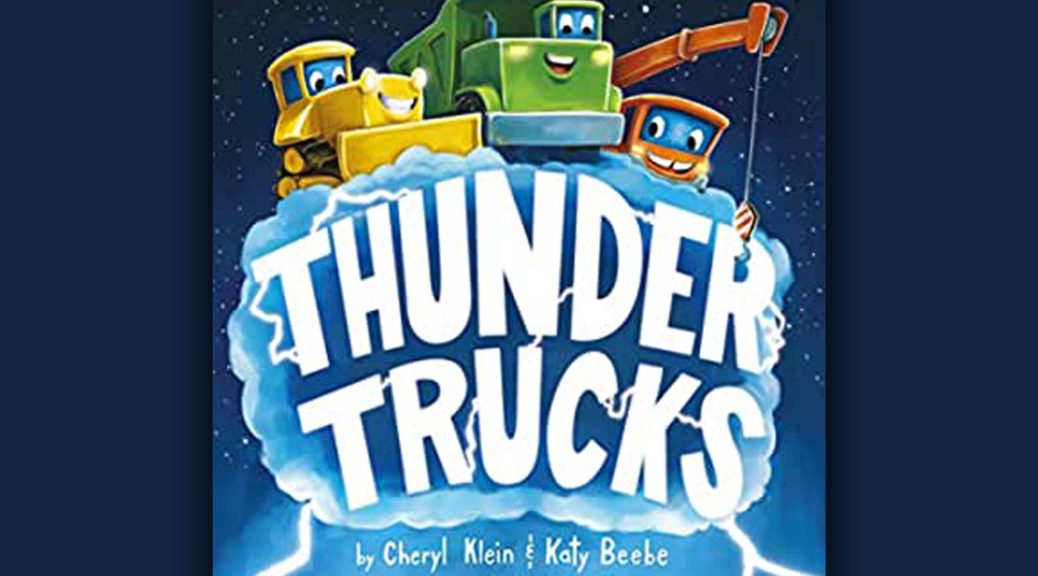 Learn to Weather Storms with 'Thunder Trucks'
Learn to Weather Storms with 'Thunder Trucks'
Author: Cheryl Klein and Katy Beebe, Illustrator: Mike Boldt | Themes: thunder, lightning, storms, trucks, construction vehicles, sleep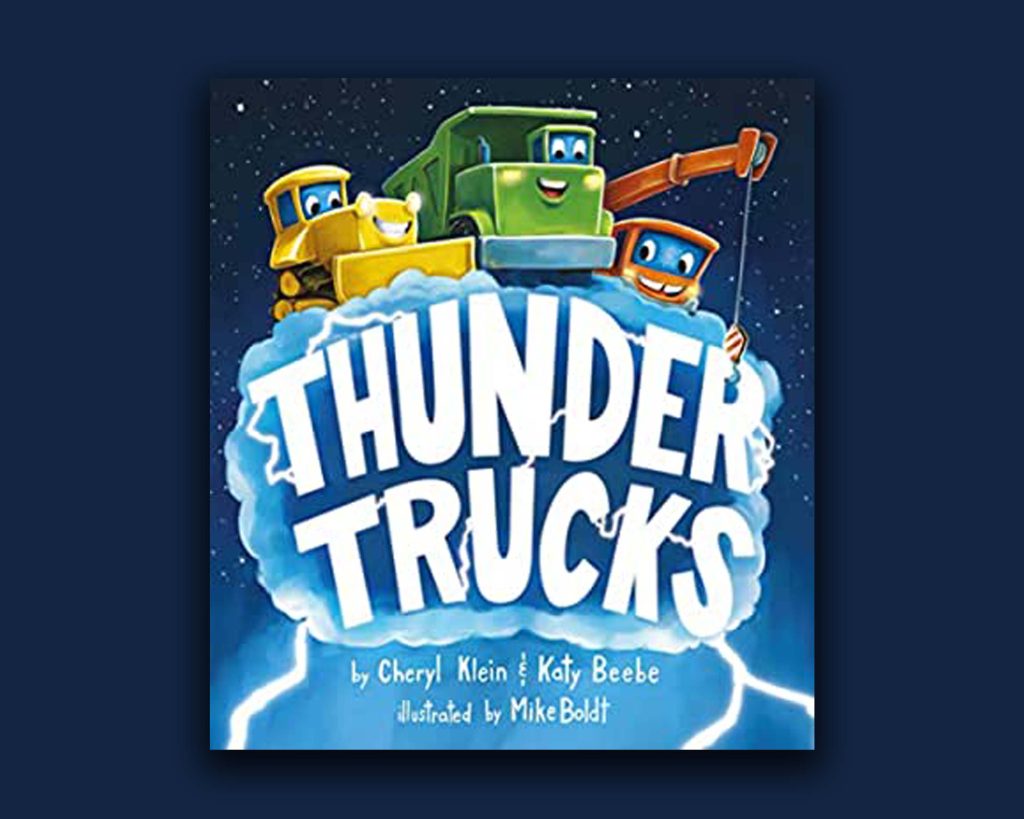 Trucks Roaring Loud in the Night
In the dark of the night a mighty team of construction vehicles come roaring in loud in Cheryl Klein and Katy Beebe's Thunder Trucks. The book begins with a little boy tucked in bed for the night when all of a sudden he hears a thunder storm. But not to worry, it's just the Thunder Trucks putting on a noisy show!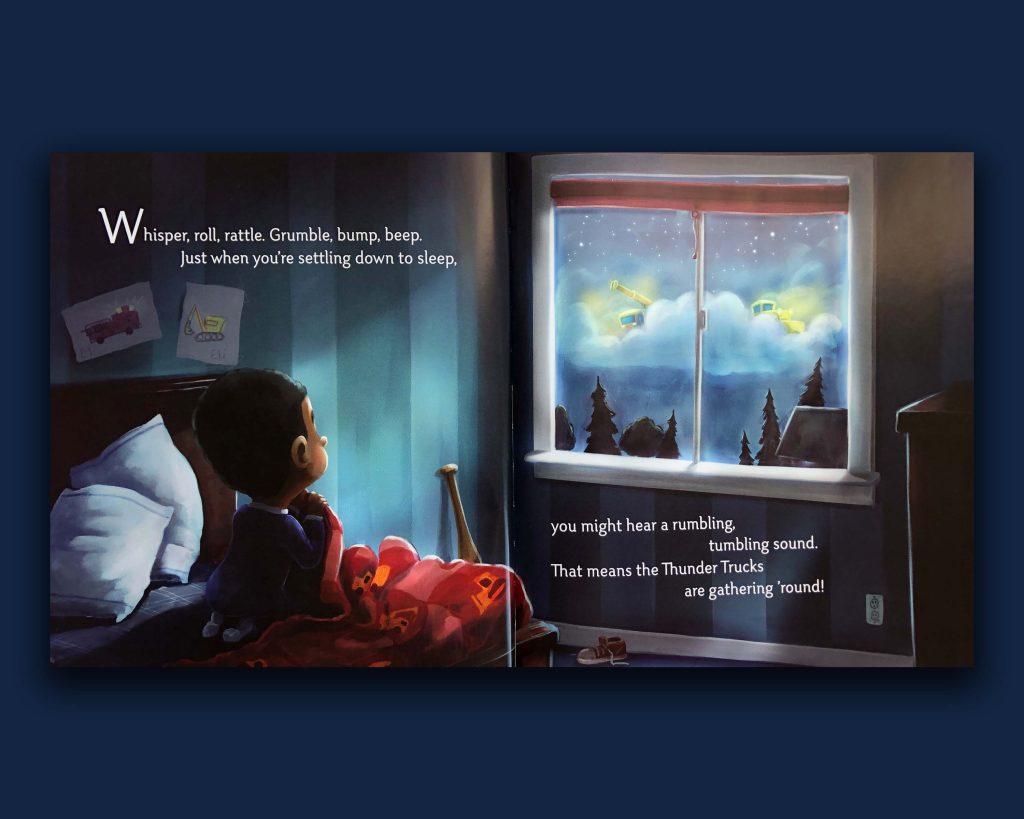 A bulldozer and a crane scrape up the little clouds and build them into big, towering storm clouds. On each new page another construction vehicle joins in, adding something new to the thunderstorm; including rain and hail.
"We've got a good team in Dozer and Crane. Now Tanker Truck's here to bring the rain!"

Thunder Trucks by Cheryl Klein & Katy Beebe
Then it's time for the grand finale! A crane truck sends out an arc of lightning and a big transport truck sends back a booming response of thunder. Finally, the storm is settled and gone and the trucks push away the storm clouds. They all drive off into the night, yawning and tired from their hard work.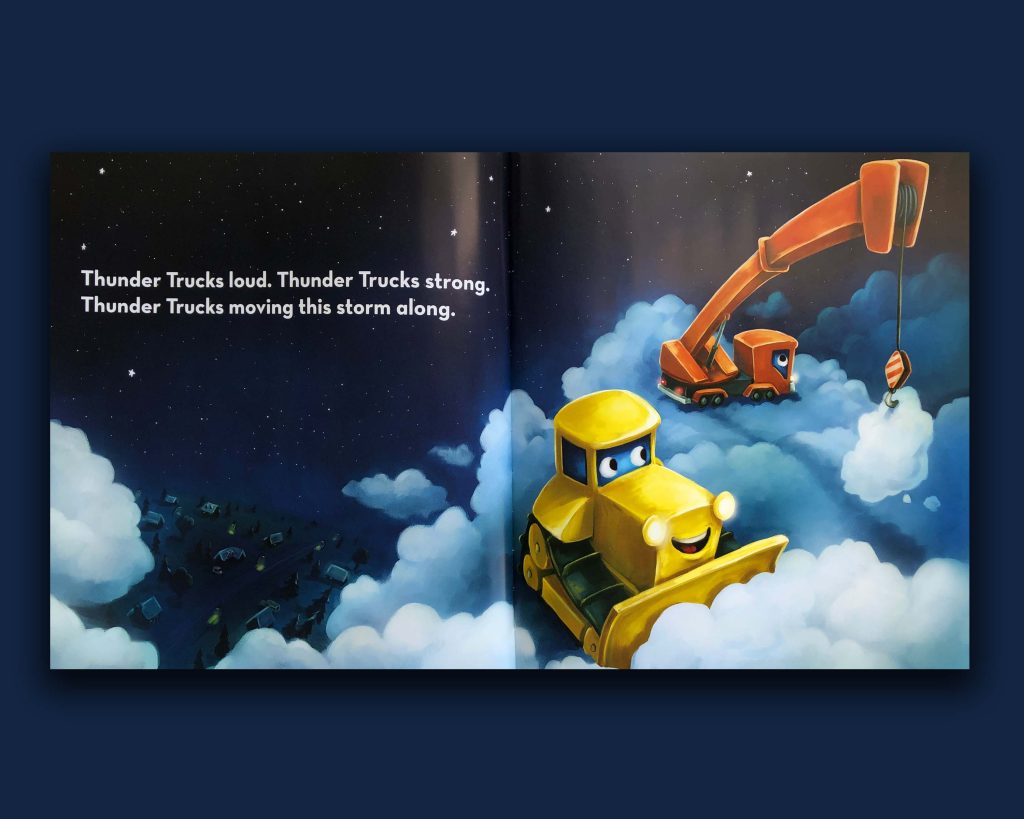 Great Read-Aloud Book
This is one of those books that's a pleasure to read aloud. The rhyming scheme is melodic and flows beautifully. Not to mention, there are plenty of fun action words to accentuate and get playful with when reading aloud to your child.
"The trucks rev their motors with a mighty roar. This is the moment they've waited for! They divvy up the thunder and they roll out wide, and the whole sky rumbles with power and pride."

Thunder Trucks by Cheryl Klein & Katy Beebe
Eases Fears About Storms
I think the idea behind Thunder Trucks is that it gives your child something pleasant and silly to think about the next time they hear a thunderstorm in the night. Instead of getting scared, they can think about these big construction vehicles booming around and sending out jolts of lightning.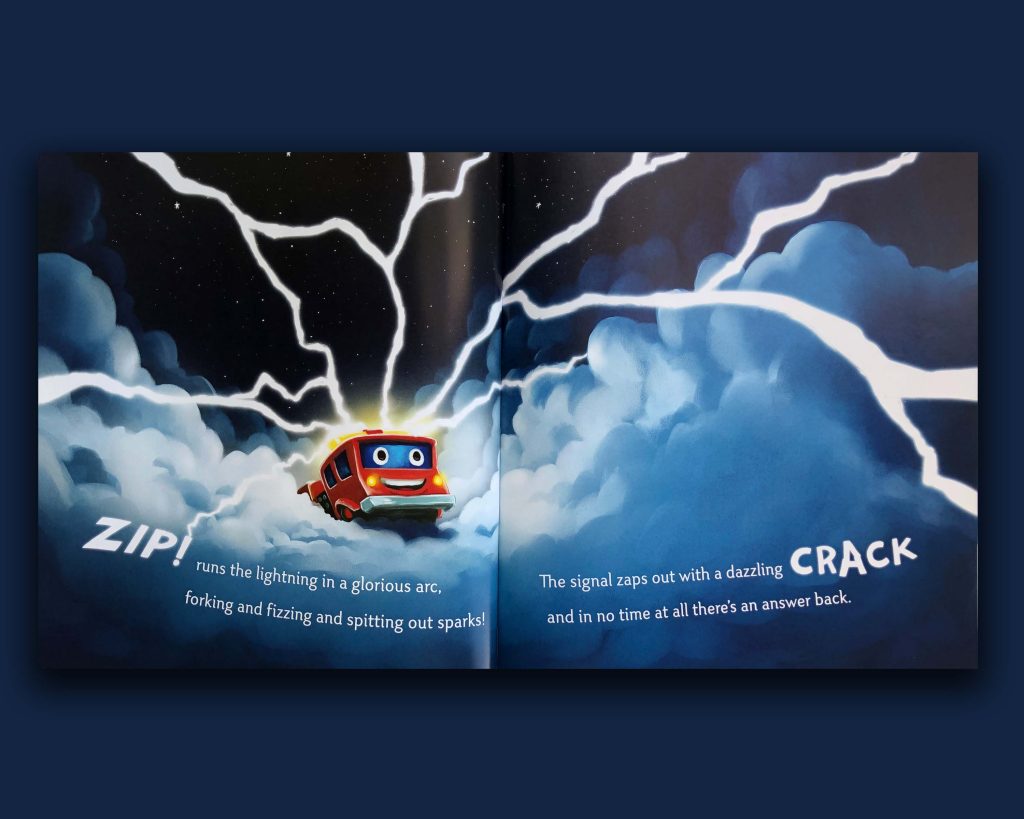 Scientific Connections
I also really like this book because at the very end there is a page describing the actual science behind thunderstorms. The facts are broken down into child-friendly nuggets. I think the combination of the silly story and the scientific facts will help put little minds at ease the next time they hear a storm.
Final Thought
My toddler really enjoyed this book. I'm sure it will help him the next time we hear a thunderstorm. Pick up a copy if your little one struggles with storms too!
More Reviews
A clever feline helps solve a mystery in 'Agent Lion and the Case of the Missing Party'.
This article contains affiliate links. I may earn a small commission if you chose to order using these links. As always, opinions are my own.