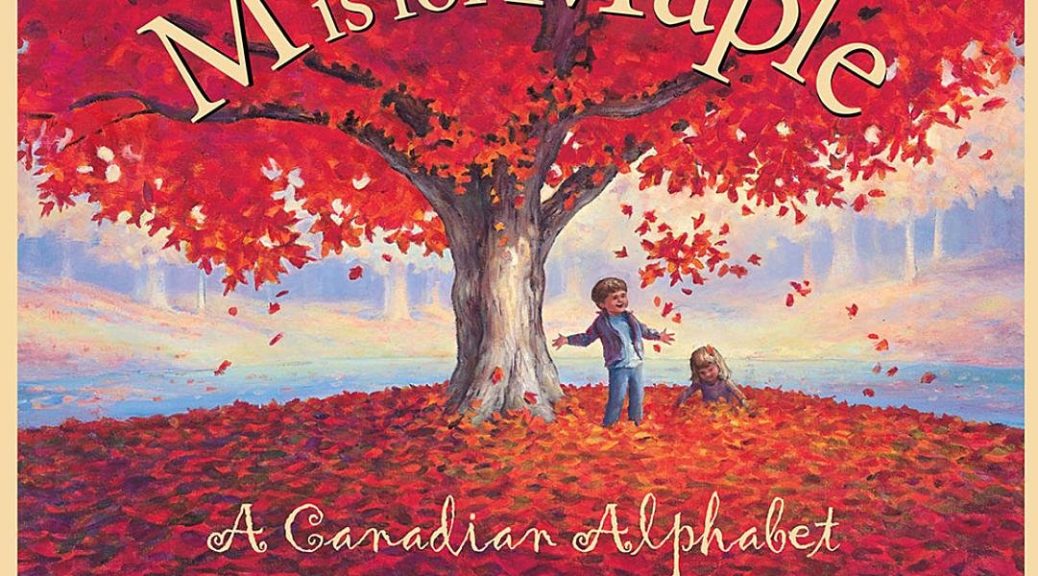 Six Books to Celebrate Canada Day
Six Books to Celebrate Canada Day
I love changing out the bookshelf in our living room to match themes such as seasons or holidays. Canada Day is just a few days away and our bookshelf is packed with some great reads from our local library. Of course, it isn't complete without these six books to celebrate Canada Day.
Borrow from the Library
My favourite thing to do is use the 'search catalogue' tool on our library's website and request a stack of new books. It saves me time because that way I don't need to spend time searching the shelves for specific books (unless you prefer this method, of course!).
Anyway, here are some reads to get you in the spirit to celebrate the Great White North!
Author: Michael Ulmer, Illustrator: Melanie Rose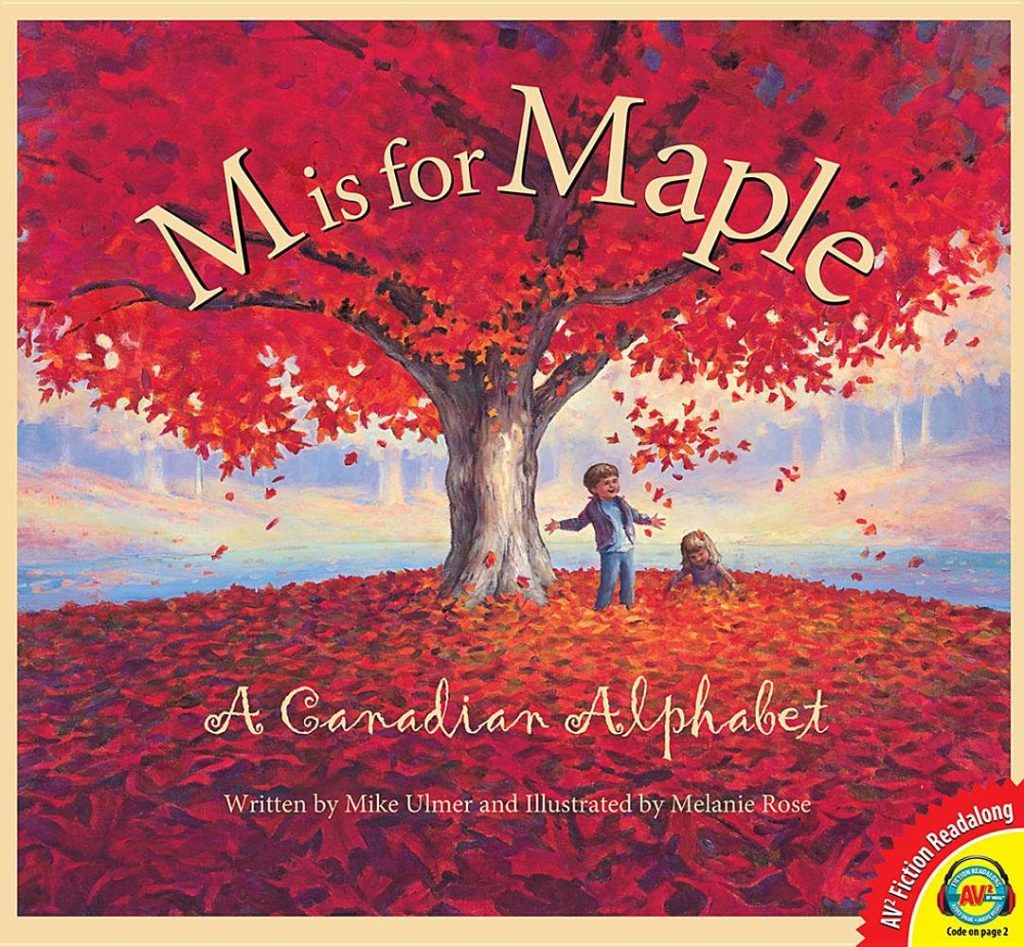 From Amazon.ca: "Whether sharing the stories of Anne of Green Gables and Terry Fox, or revealing Canada's importance in growing grain that feeds the world, "M is for Maple" is a shining tribute to Canada. From British Columbia to Newfoundland, this Canadian alphabet book shares our nation's symbols, history, people and culture. In clever rhymes and informative text, author Mike Ulmer shares the unique details of Canada. Illustrator Melanie Rose has captured the beauty and splendor of Canada, from the Northern Lights to brave Mounties and the beautiful cities of Toronto, Victoria, and Quebec. Destined to become a national classic, "M is for Maple" is a treasure for Canadians young and old."
Author: Kim Bellefontaine, Publisher: Per Henrik Gurth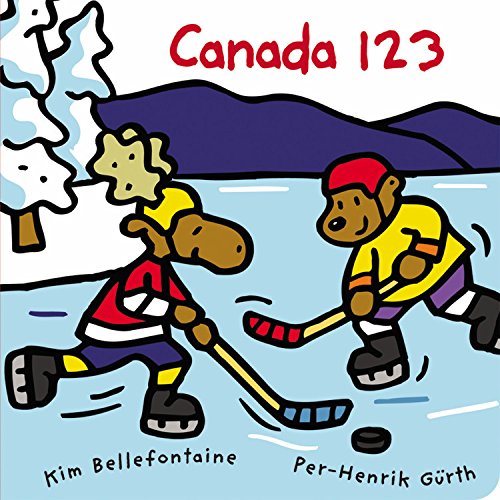 From Amazon.ca: "Bold landscapes and an adorable cast of characters count their way across a colorful tour of Canada from coast to coast. This vibrant board book is sure to have youngsters making trips from one to ten and back again."
Author: Paul Covello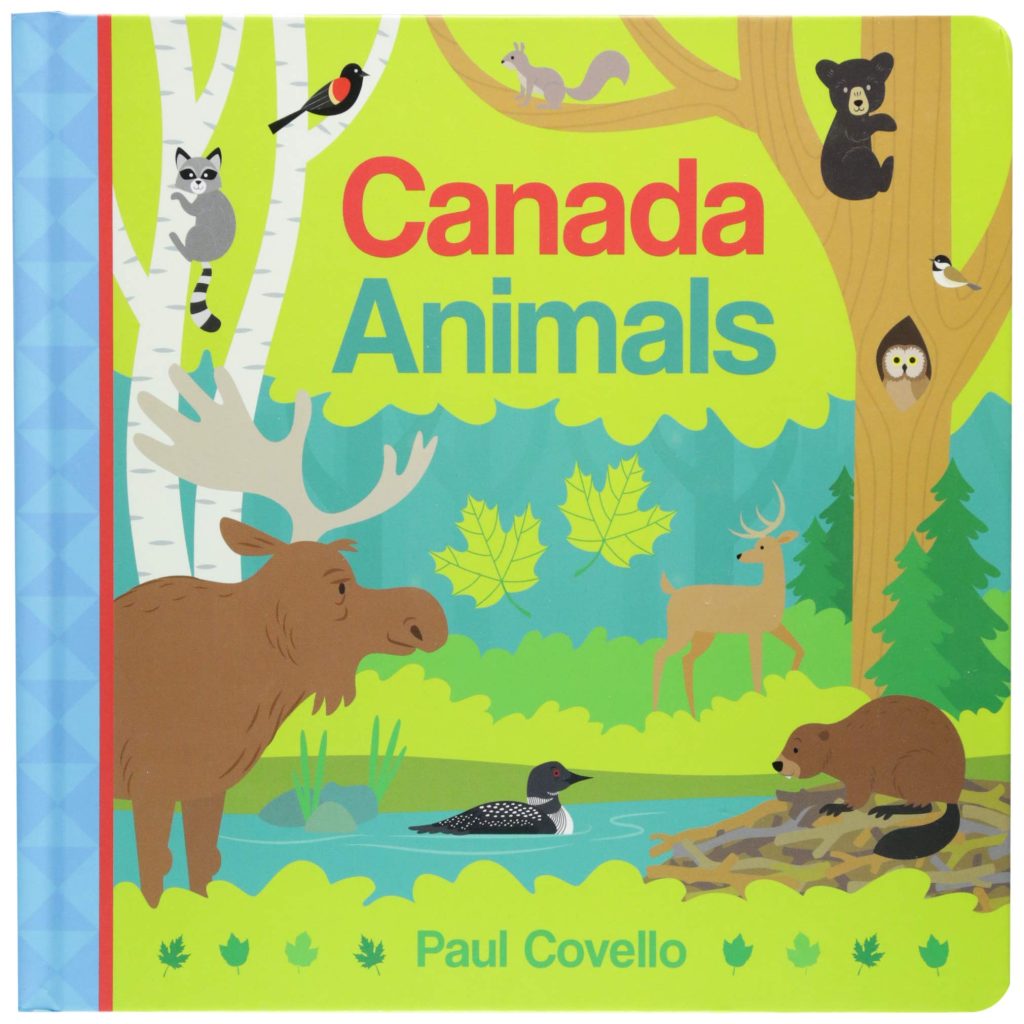 From Amazon.ca: " The latest title in Paul Covello's winning Canada board-book series features wondrously detailed illustrations for the very young, highlighting some of Canada's most beloved and iconic creatures. From the author and illustrator of the national bestsellers Canada ABC and Canada 123."
Author: Linda Bailey, Illustrator: Kass Reich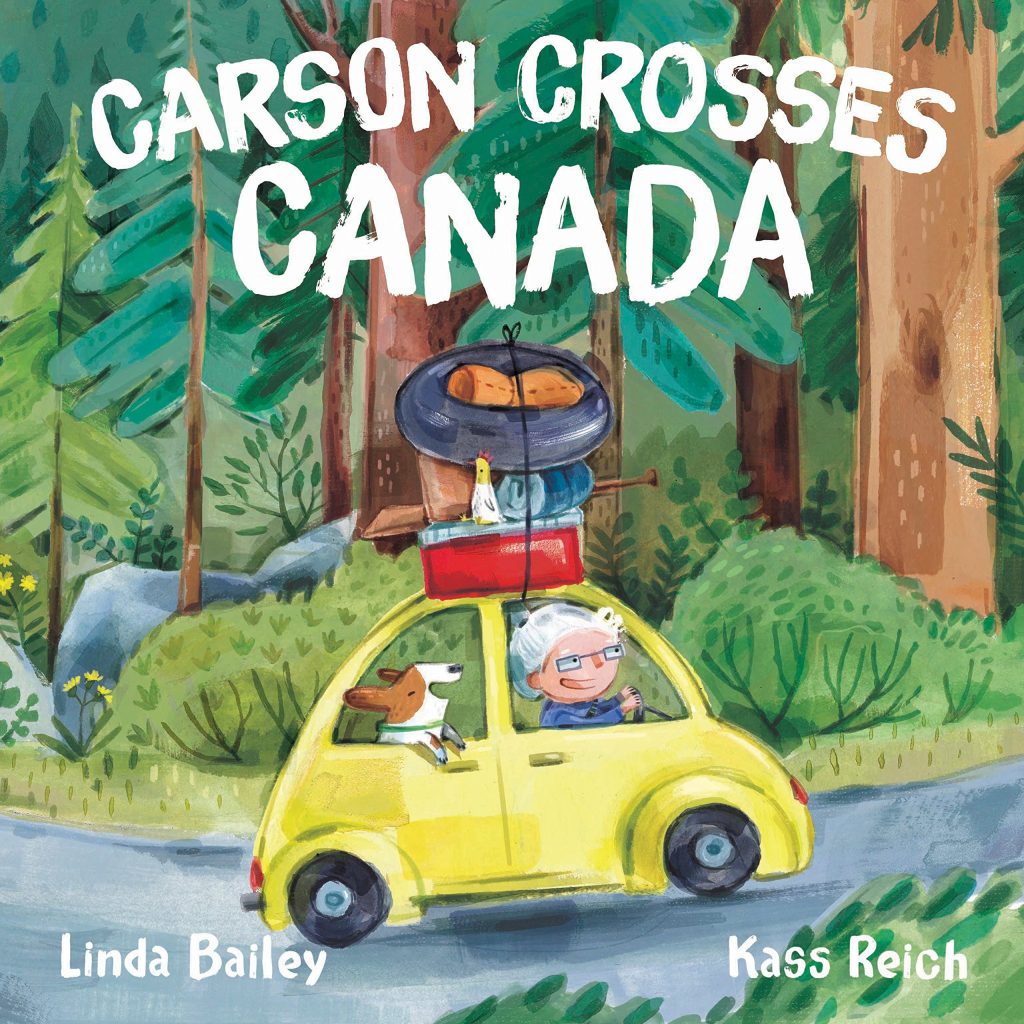 From Amazon.ca: "Feisty Annie Magruder and her dog, Carson, live in British Columbia, Canada, and they're setting out to visit her sister, Elsie, in Newfoundland. In their little rattlebang car, packed with Carson's favorite toy, Squeaky Chicken, and plenty of baloney sandwiches, Annie and Carson hit the road! They travel province by province, taking in each unique landscape and experiencing something special to that particular part of this vast, grand country. For example, they marvel at the beauty of the big, open sky — and grasshoppers! — in Saskatchewan and discover the gorgeous red earth and delicious lobster rolls in PEI, before finally being greeted by Elsie — and a surprise for Carson!"
Author, Illustrator: Andrea Beck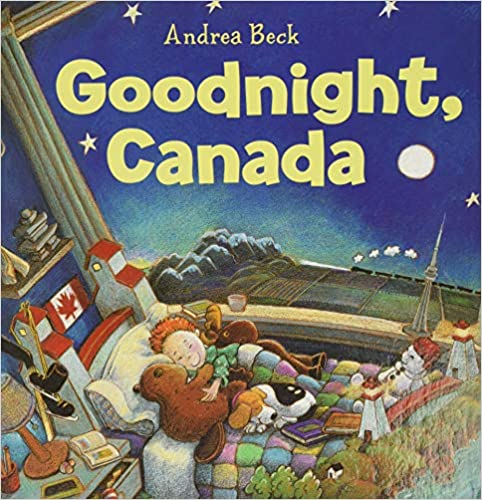 From Amazon.ca: "A bedtime book that opens children's minds to the wonders of the world around them. Award-winning Canadian author and illustrator Andrea Beck has created a unique gift for parents as they wind their little ones down for bedtime. Goodnight, Canada inspires a sense of community as a child who lives in Newfoundland lies in bed wondering about other children across the country. He quietly bids a goodnight to them all, and to Canada itself, province by province, territory by territory. From the quiet wheat fields of Saskatchewan to a fisherman's wharf in Nova Scotia, the colourful scenes celebrate the diversity of Canada's people and key features of each province. So many details brighten each page, bringing Canada to life and creating a world children will want to return to again and again!"
Author, Illustrator: Pierre Lamielle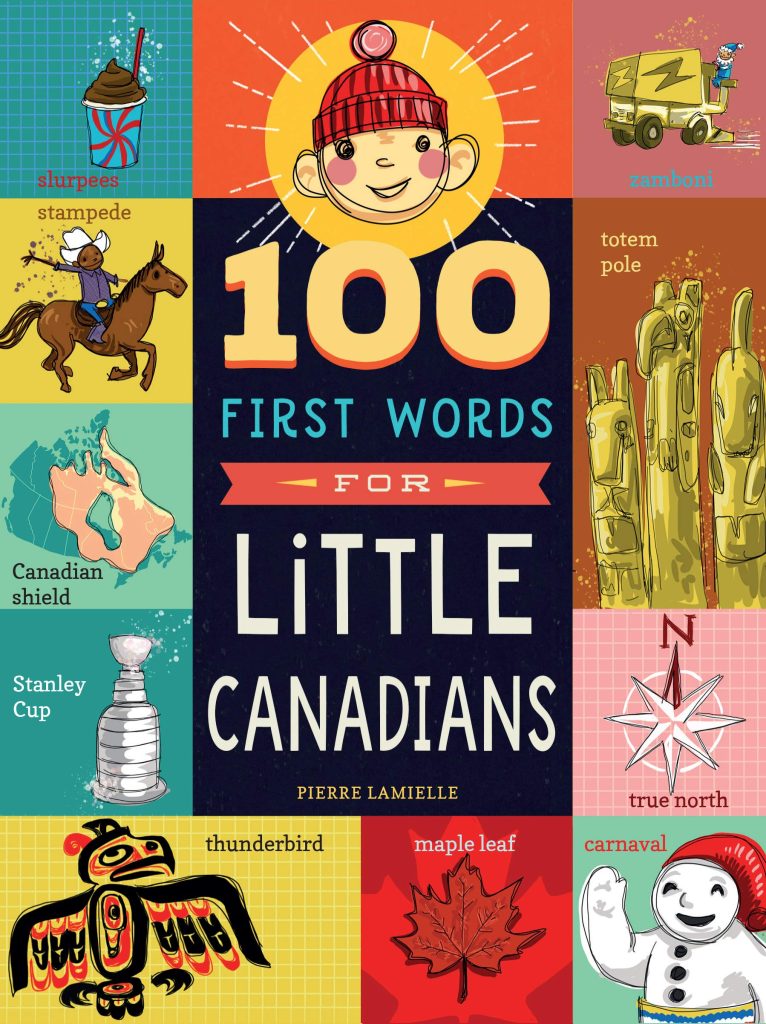 From Amazon.ca: "We can see the aurora borealis from the backyard and the Rockies from the front porch. We can always go for pancakes and maple syrup or some ketchup chips. And we'll watch the Stanley Cup playoffs no matter who's playing! We're Canadians, through and through. But what about the baby, eh? What do you know? Introducing100 First Words for Little Canadians, a Great White North primer for kids learning their first words! Forget apple and dog. Little Canadians are ready to move from ABC to RCMP and other Canada-specific words like bakeapple, ogopogo, and Celine. Packed with hilarious illustrations and 100 words every Canadian baby should know (before any others, of course),100 First Words for Little Canadians is the perfect board book for families who call Canada home."
More Book Lists
If you need a present for a new parent, take a peek at my 10 Classic Books for Baby Shower Gifts list.
This post contains affiliate links. I may earn a small commission if you choose to make a purchase. As always, opinions are my own.