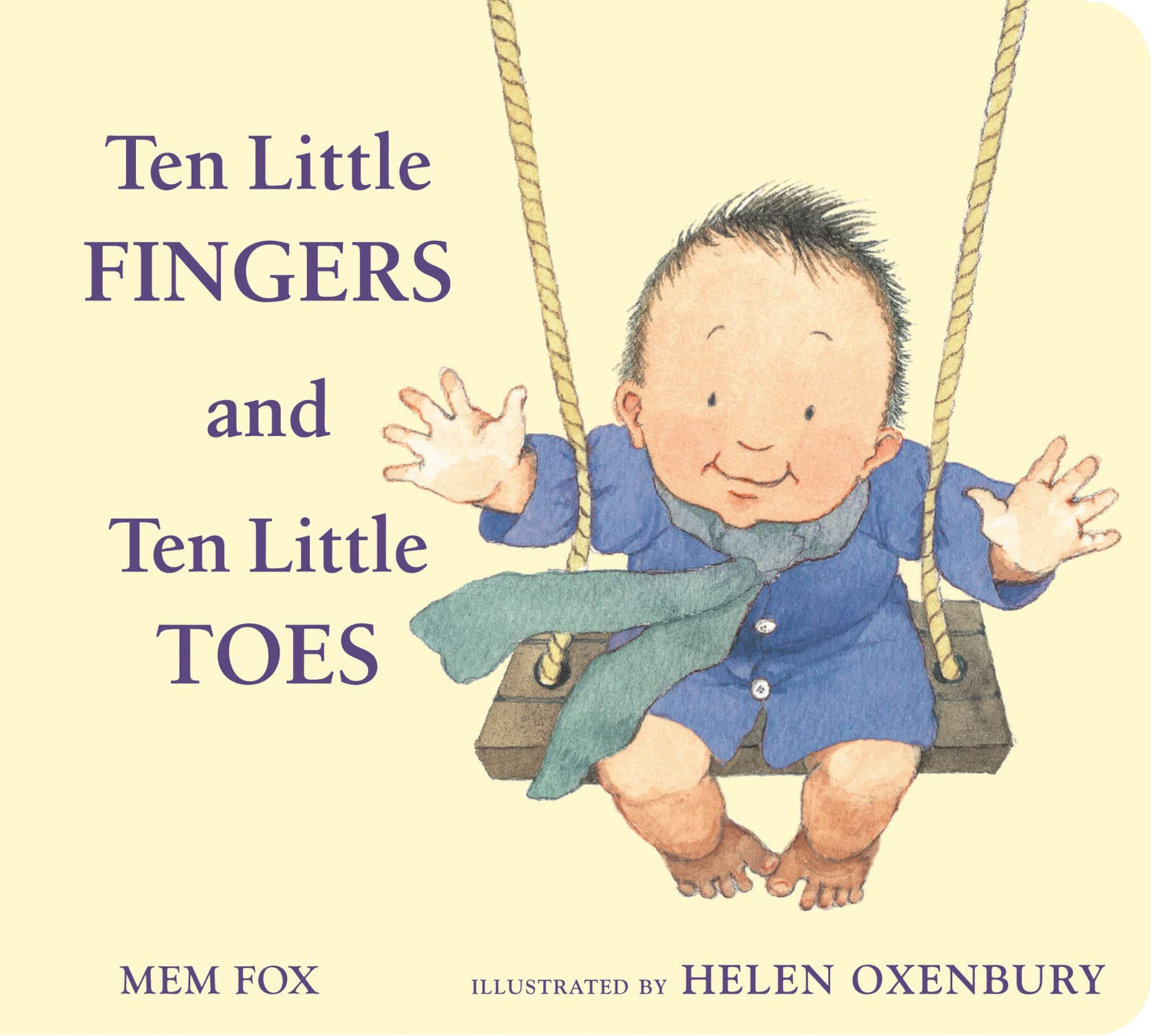 10 Classic Books For Baby Shower Gifts
10 Classic Books For Baby Shower Gifts
Adding a board book or two is one of my favourite ways to round out a baby shower gift. It is so nice as a new parent to have a little bookshelf with a couple of books ready to go for when baby arrives and you're eventually ready to begin reading together.
It's Never Too Early to Read to Your Baby
There are endless reasons why reading with your little one is crucial. Not only is it a great way to bond with your baby, but it helps them develop vocabulary, focus their eyes and understand emotion. Here is a great article explaining the developmental benefits for your child.
Timeless Board Books and Beautiful Illustrations
If you're looking for the perfect board book to gift or just something new to read to your baby, then you have come to the right place. With classic stories and beautiful illustrations, I have compiled a list of some of my favourites. So, if you need some inspiration these are 10 classic books for baby shower gifts.
What are your favourite board books for baby? Do you like any of these?
Author: Mem Fox, Illustrator: Helen Oxenbury
From Goodreads: "As everyone knows, nothing is sweeter than tiny baby fingers and chubby baby toes. . . . And here, from two of the most gifted picture-book creators of our time, is a celebration of baby fingers, baby toes, and the joy they—and the babies they belong to—bring to everyone, everywhere, all over the world! This is a gorgeously simple picture book for very young children, and once you finish the rhythmic, rhyming text, all you'll want to do is go back to the beginning . . . and read it again! The luminous watercolor illustrations of these roly-poly little ones from a variety of backgrounds are adorable, quirky, and true to life, right down to the wrinkles, dimples, and pudges in their completely squishable arms, legs, and tummies."
Author: Don Freeman
From Goodreads: "Corduroy has been on the department store shelf for a long time… Yet as soon as Lisa sees him, she knows that he's the bear she's always wanted. Her mother, though, thinks he's a little shopworn—he's even missing a button! Still, Corduroy knows that with a bit of work he can tidy himself up and be just the bear for Lisa. And where better to start than with a quick search through the department store for a new button! Corduroy, with his unaffected simplicity and childlike emotion, is one of the best-loved bears in children's books. His story has become an irresistible childhood classic, as basic and appealing as a small bear's desire for a home and a friend and the perfect fulfillment found in the devotion of a young girl."
Author: Margaret Wise Brown, Illustrator: Clement Hurd
From Goodreads: "In a great green room, tucked away in bed, is a little bunny. "Goodnight room, goodnight moon." And to all the familiar things in the softly lit room — to the picture of the three little bears sitting on chairs, to the clocks and his socks, to the mittens and the kittens, to everything one by one — the little bunny says goodnight. In this classic of children's literature, beloved by generations of readers and listeners, the quiet poetry of the words and the gentle, lulling illustrations combine to make a perfect book for the end of the day."
Author: Sam McBratney, Illustrator: Anita Jeram
From Goodreads: ""Guess how much I love you," says Little Nutbrown Hare. Little Nutbrown Hare shows his daddy how much he loves him: as wide as he can reach and as far as he can hop. But Big Nutbrown Hare, who can reach farther and hop higher, loves him back just as much. Well then Little Nutbrown Hare loves him right up to the moon, but that's just halfway to Big Nutbrown Hare's love for him."
Author: Sandra Boynton
From Goodreads: "Serious silliness for all ages! Artist Sandra Boynton is back and better than ever with completely redrawn versions of her multi-million selling board books. These whimsical and hilarious books, featuring nontraditional texts and her famous animal characters, have been printed on high quality and durable board book pages, and are sure to educate and entertain children of all ages."
Author: Eric Carle
From Goodreads: "THE all-time classic story, from generation to generation, sold somewhere in the world every 30 seconds! Have you shared it with a child or grandchild in your life? One sunny Sunday, the caterpillar was hatched out of a tiny egg. He was very hungry. On Monday, he ate through one apple; on Tuesday, he ate through three plums–and still he was hungry. When full at last, he made a cocoon around himself and went to sleep, to wake up a few weeks later wonderfully transformed into a butterfly! The brilliantly innovative Eric Carle has dramatized the story of one of Nature's commonest yet loveliest marvels, the metamorphosis of the butterfly."
Author: Alice Schertle, Illustrator Jill McElmurry
From Goodreads: "Beep! Beep! Beep! Meet Blue. A muddy country road is no match for this little pick up–that is, until he gets stuck while pushing a dump truck out of the muck. Luckily, Blue has made a pack of farm animal friends along his route. And they're willing to do whatever it takes to get their pal back on the road. Filled with truck sounds and animals noises, here is a rollicking homage to the power of friendship and the rewards of helping others."
Author: Ludwig Bemelmans
From Goodreads: "Madeline is one of the best-loved characters in children's literature. Set in picturesque Paris, this tale of a brave little girl's trip to the hospital was a Caldecott Honor Book in 1940 and has as much appeal today as it did then. The combination of a spirited heroine, timelessly appealing art, cheerful humor, and rhythmic text makes Madeline a perennial favorite with children of all ages."
Author: Margaret Wise Brown, Illustrator: Felicia Bond
From Goodreads: "Margaret Wise Brown's classic barnyard story is now available in this sturdy board book edition. A lulling text and exquisite illustrations follow the animals' day on the farm as they make their noises, play in the grass, and return to the big red barn to fall sound asleep."
Author: Bill Martin Jr. and John Archambault, Illustrator: Lois Ehlert
From Goodreads: "The 26 characters in this rhythmic, rhyming baby book are a lowercase alphabet with attitude. "A told b, and b told c, 'I'll meet you at the top of the coconut tree'"–which probably seemed like a good idea until the other 23 members of the gang decided to follow suit. The palm tree standing straight and tall on the first page begins to groan and bend under its alphabetical burden. First the coconuts fall off, then ("Chicka chicka… BOOM! BOOM!") all the letters also end up in a big heap underneath."
Babies also need high-contrast images to help their eyesight develop. Here is a list of my favourite high-contrast board books for baby.
This post contains affiliate links. I may earn a small commission if you choose to make a purchase.