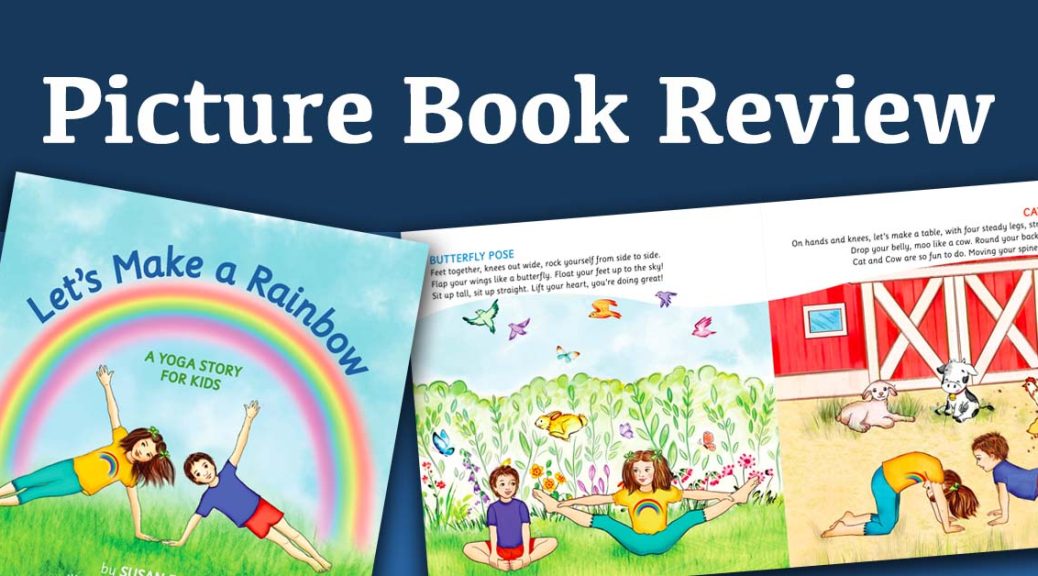 Learn Yoga with 'Let's Make A Rainbow'
Learn Yoga with 'Let's Make A Rainbow'
'Let's Make a Rainbow: A Yoga Story For Kids'
Author: Susan E. Rose
Illustrator: Timna Green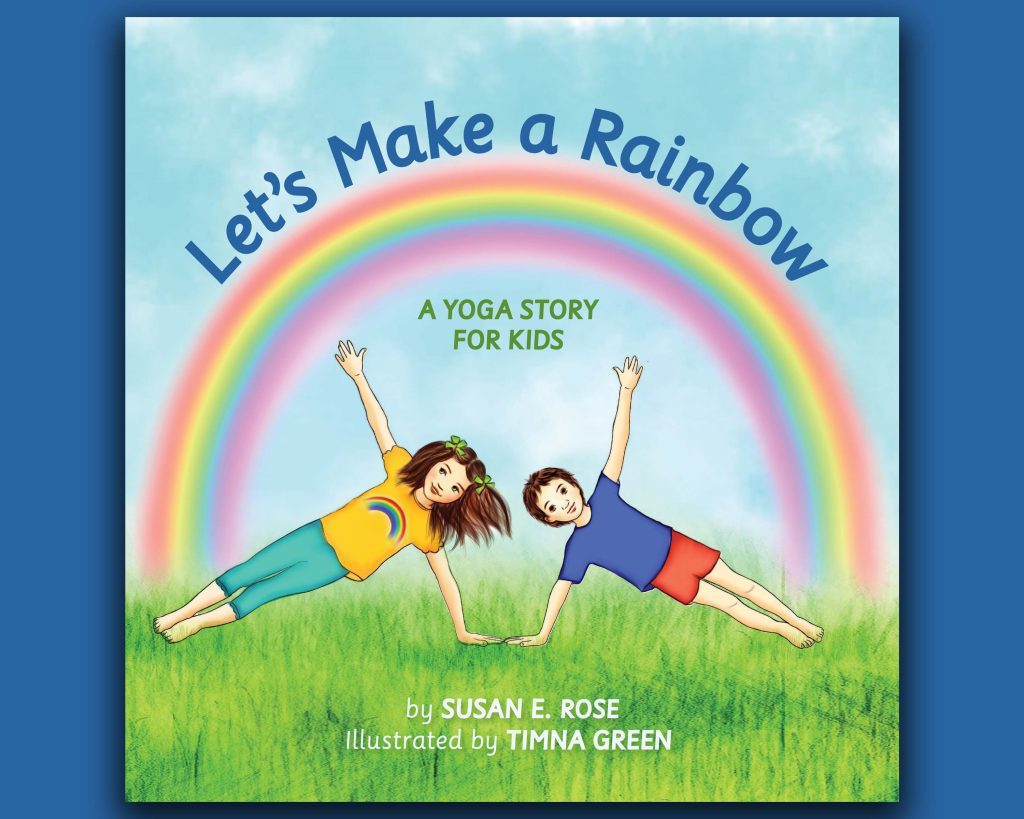 Brighten a Rainy Day With Yoga
On a dreary, rainy day, siblings Lily and Lee can't go outside to play; so they decide to practice some yoga to cheer them up.
"Come play with me, learn something new! Let's discover what we can do. Yoga teaches you to be kind. It connects your body to your mind."

'Let's Make A Rainbow' by Susan E. Rose and Timna Green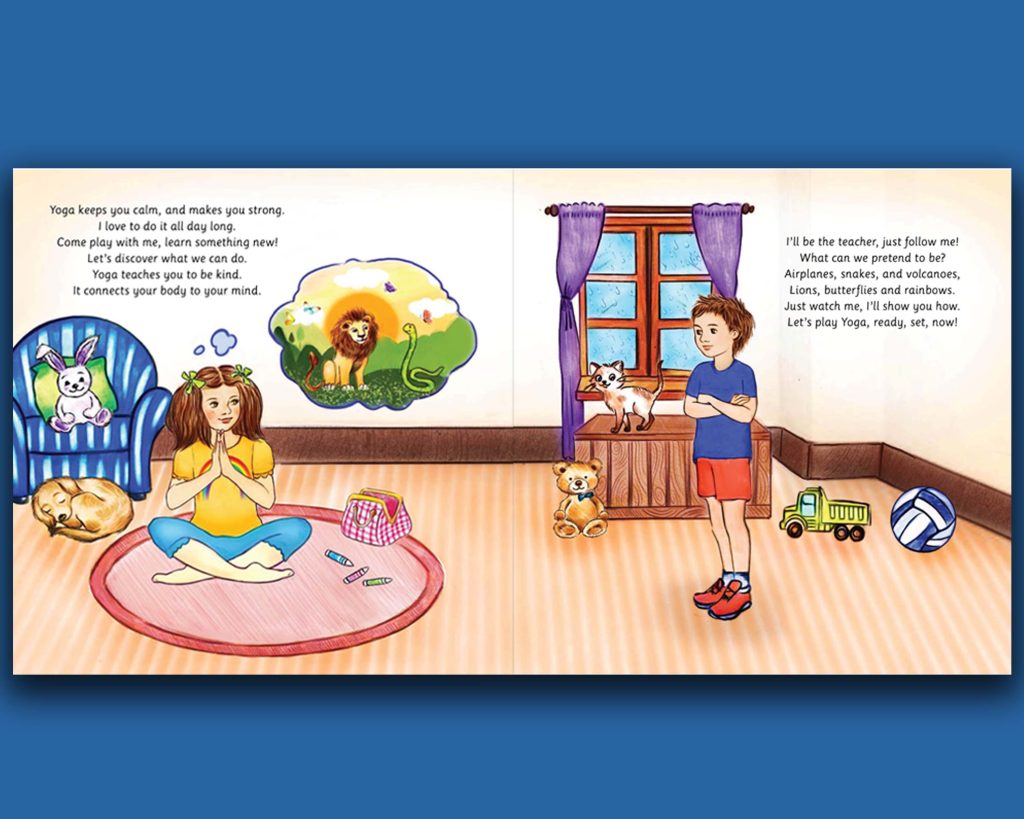 They go through many yoga poses in their living room while letting their imaginations take them to exciting places. They pretend they're in a barnyard while holding cat cow pose, an erupting volcano in volcano pose, and a butterfly fluttering through a beautiful flower garden.
"On hands and knees, let's make a table, with four steady legs, strong and stable. Drop your belly, moo like a cow. Round your back and say meow!"

'Let's Make A Rainbow' by Susan E. Rose and Timna Green
Lily and Lee look out the window and, much to their disappointment, they see it's still raining. They both agree it's time for a special sequence of poses called sun-salutations and hope they can coax out the sun. After they're done, they see their salute to the sun has, indeed, worked. The rain has stopped and a beautiful rainbow is spread across the sky. The children finish by pretending to paint a colouful rainbow of their own as they spread their hands wide in rainbow pose.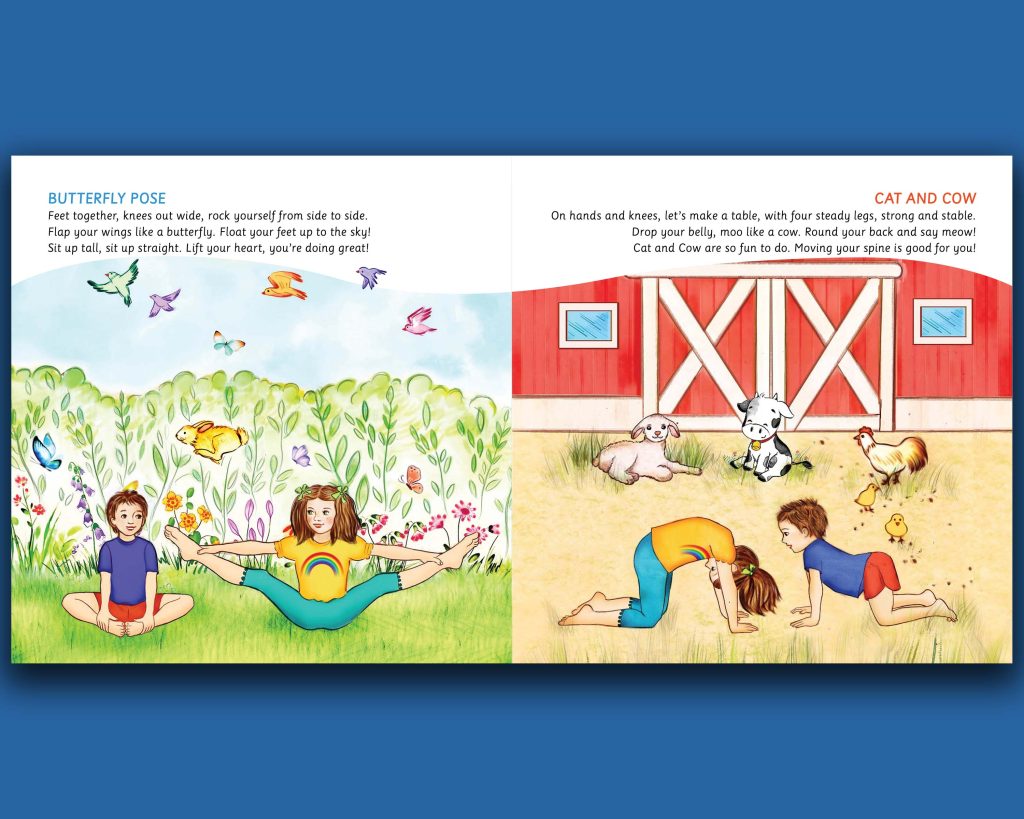 A Book to Inspire Physical Activity
'Let's Make a Rainbow' will inspire kids to get up and move. The descriptive story will have them eager to stand up and try some yoga poses of their own. Susan E. Rose's rhyming story is just so fun to read and flows seamlessly from beginning to end. This would be perfect read aloud and have children complete each pose on the floor.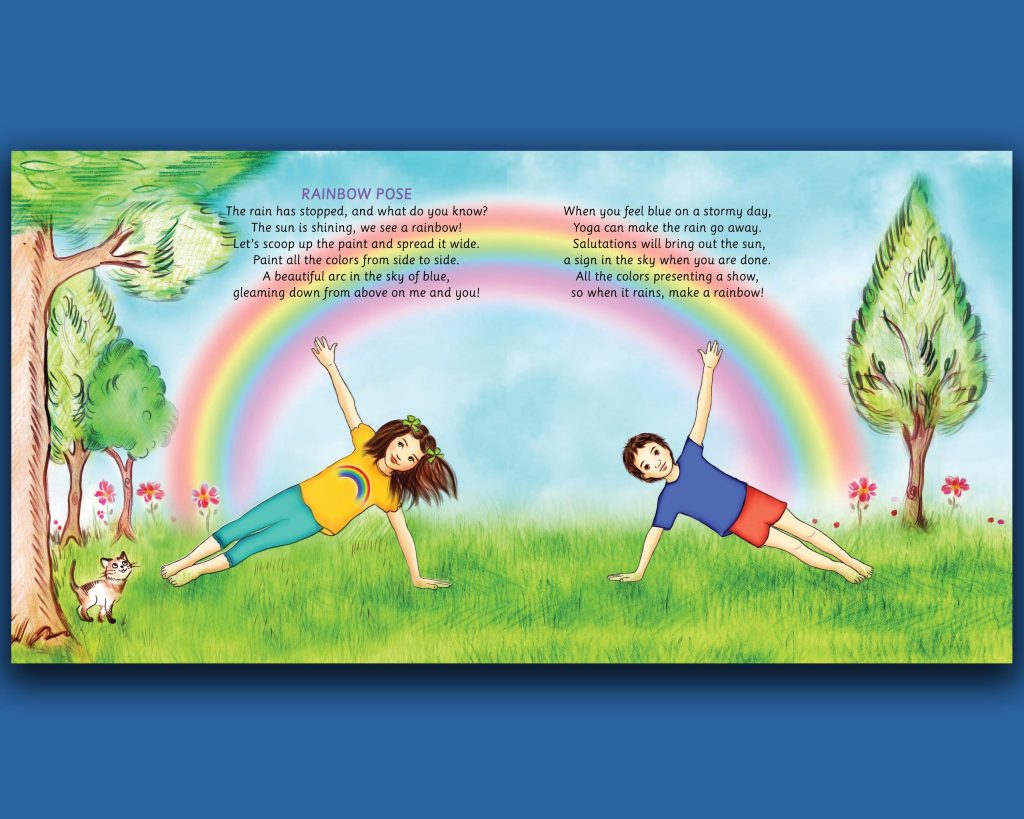 Colourful, Easy To Follow Illustrations
Timna Green's colourful illustrations offer children a clear picture to follow as they work through the yoga poses on their own. The younger sibling, Lee, is sometimes shown doing a modified version of a pose or the finishing position of a movement. Green's thoughtfulness in illustrating the yoga poses this way makes it easy for children to understand and replicate on their own. Perfect for little beginner yogis!
Final Thoughts
'Let's Make a Rainbow' by Susan E. Rose and Timna Green will exercise both the body and the imagination. This is a picture book that will have your child up and moving, stretching like a cat and wiggling like a snake, while also teaching them some of the essential yoga poses and postures. A fun, rainy day activity!
This post contains affiliate links. I may earn a small commission if you choose to make a purchase. As always, opinions are my own.